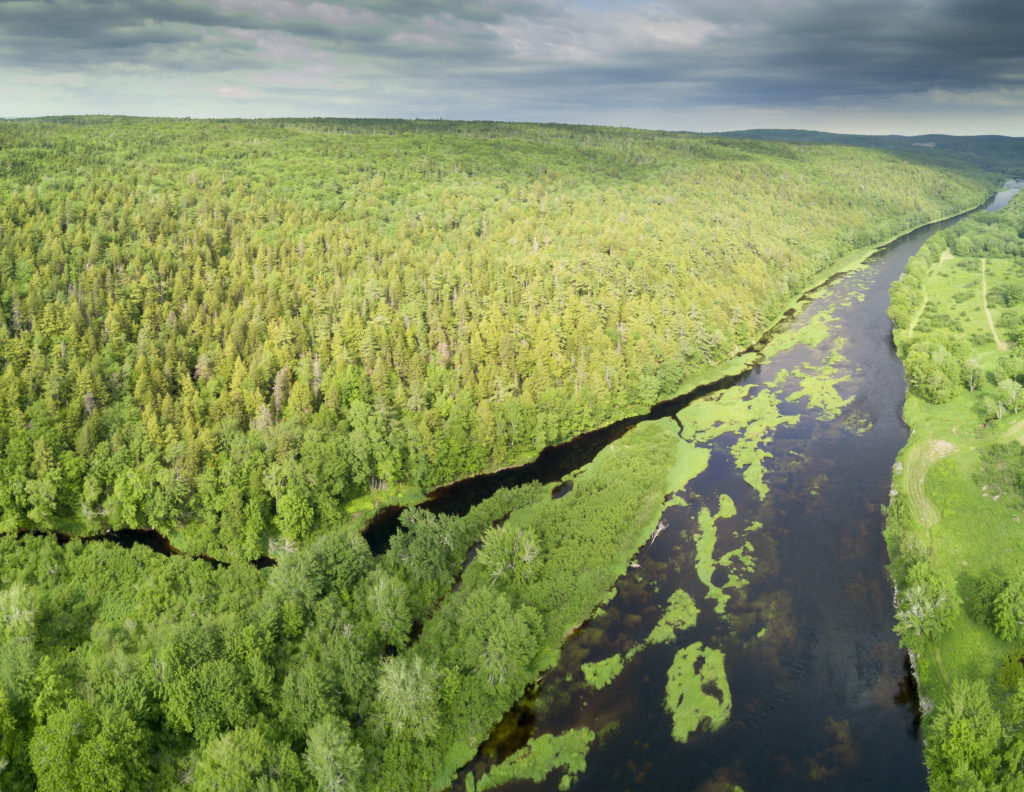 Old growth forests over 150 years old are a rarity in Nova Scotia.
Over the past 300 years, most of Nova Scotia has been logged and/or cleared for agriculture. Today our forests are generally young, and lack many of the features of older forests.
Less than 1% (0.6%) of our forests are over 100 years old, and mostly these are found in small isolated stands that are not big enough for wildlife species requiring large areas of undisturbed forests, such as bears and martens.
Most of the forests we see today are growing back from previous cuts or from land cleared for agriculture.
Old growth forests provide a great variety of habitats. Hundreds of animals and plants depend on large trees and old forests to live. Many species use dying and dead trees for all or part of their existence. Some rely on large dead wood on the ground, while others use cavities in dead or dying trees for nesting, roosting, feeding, escaping and/or hunting predators, and hibernating.
Ecosystem Stability
Old forests play an important role in the maintenance of a stable ecosystem. Daily, seasonal and extreme weather conditions are buffered by the presence of an established, stable forest.
Freshwater floodplain forests are rare in Nova Scotia and protecting the remaining intact forests is critical in facilitating natural regeneration of adjacent habitats. Floodplain forests are essential to the health of the entire watershed. They prevent erosion, siltation, create shade and naturally filter the water to keep it clean, clear and cool which is vital for the species depend on these habitats for survival.
How You Can Help
Thank You to Our Recent Land Donors
David and Abby Rumsey
David and Faye Sobey
Paul and Marsha Sobey
David Wilson
Gregor Wilson
Thank You to Our Major Supporters
David and Faye Sobey Foundation