Become a Corporate Supporter of the Nature Trust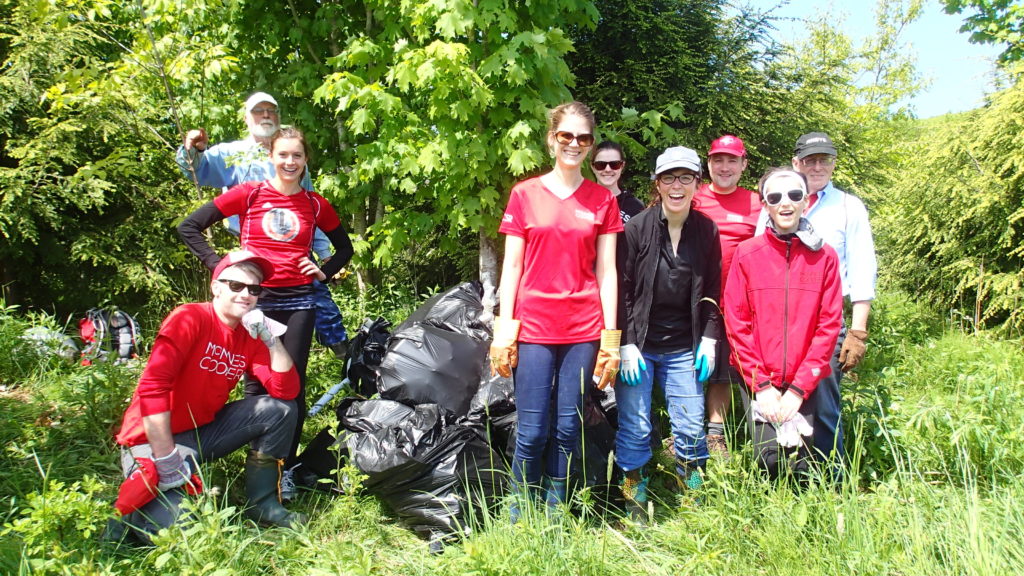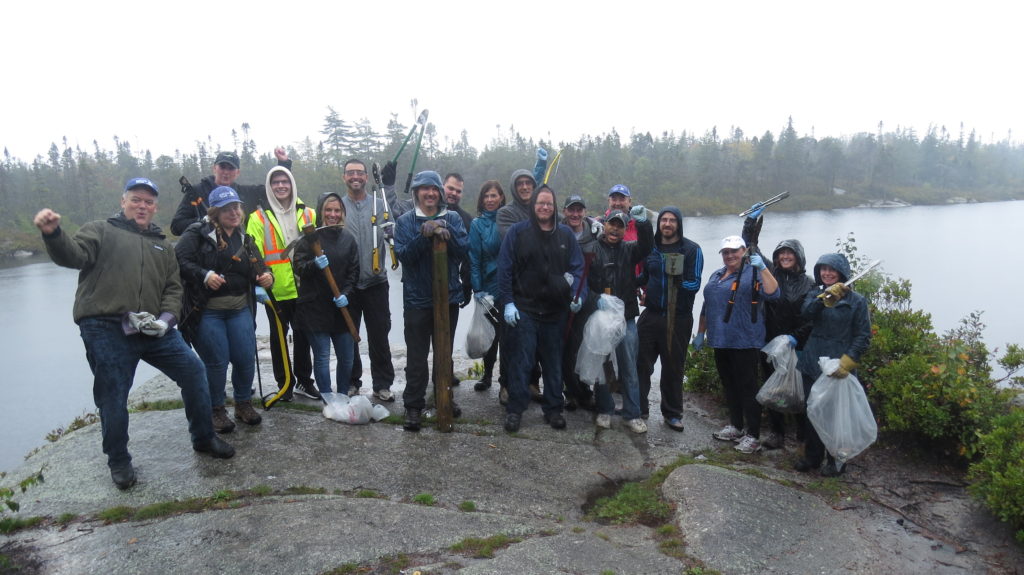 Companies today recognise they have responsibilities when it comes to the communities in which they do business. Customers will often choose to buy goods and services from companies that show they are environmentally responsible; while job-seekers increasingly look to the environmental record of prospective employers.
Supporting the Nova Scotia Nature Trust is a great way to let the community know your company is environmentally conscious. There are many opportunities for your business to support and engage with us.
Corporate Champions of the Wild
When your company wants to make a statement, to send a message to the community about your commitment to the environment, becoming a Nature Trust Corporate Champion of the Wild is a great way to do it—and we'll help ensure your message is heard.
Our Corporate Champions recognise the need for the kind of significant, ongoing support that enables and empowers the Nature Trust to engage in its work. In return for your support, there are many levels of recognition available so the community knows—you're working with us!
Contact Barbara Haley, our Leadership & Legacy Giving Director, to discuss your options.
Annual Dinner and Auction
There are opportunities available for sponsors of our Annual Dinner and Auction. Our last event drew over 400 movers and shakers from the business, philanthropy and conservation sectors, raised critical funds for the Nature Trust and was a wonderful night of networking and flat-out fun.
You can also purchase a table (a great night out to reward your team) or individual Dinner tickets.
We also rely on donated items for our Auction on this special night, so this is yet another way for the business community to support the Nature Trust.
Connecting with Nature Event Sponsorship
Put your company name to a Nature Trust event and be recognised as an environmentally conscious business.
Support land conservation in Nova Scotia—and let everyone know it!—by sponsoring our Connecting with Nature program. Event sponsorship provides engagement opportunities throughout Nova Scotia on our conservation lands and with the communities in which you work.
Matching Gift Programs
Many employers today see the benefits of Matching Gift Programs, which advance your company's mission and help staff engage with it. In addition to improving employee relations—everyone respects a cause-conscious employer that much more—you become a better corporate citizen with an enhanced public image. Looking at Matching Gift Programs purely from a business viewpoint—the last time we checked, anyway—there is no downside!
Payroll Matching
Many employers are implementing policies to match charitable donations made by their employees.
Workplace Volunteering
Join forward thinking companies by providing paid time off for employees to volunteer with the Nature Trust.
In-Kind Donations
As we transform Nature's House to a model of eco-sustainability, we require in-kind donations of materials and resources. We also have need for other resources from time to time.
For more information on any or all of these opportunities, contact the Nature Trust today!