Nova Scotia is a place of great bird diversity.  We have forests and fens, mudflats and meadows, streams and shorelines—all habitats for birds.
Unfortunately, bird populations are in global decline. One of the main threats to birds is habitat loss. The Nature Trust has conservation lands which include significant and important habitat for rare bird species such as the Bobolink, Piping Plover, and Canada Warbler.
Understanding and conserving birds is critical in Nova Scotia—for the benefits birds provide locally and the role they play in global biodiversity.
Bird's Eye View
Bird's Eye View is a program that allows birders to do what they love—and help conservation efforts.
All you have to do is visit Nature Trust Conservation Lands (and/or prospective properties), spot birds and record your sightings online
Experienced birders are welcome. Beginner birders are encouraged to visit the Nova Scotia Bird Society website for training opportunities
Check out our Events page for upcoming birding-related events
You can read more about our work in Conserving critical habitat for birds here.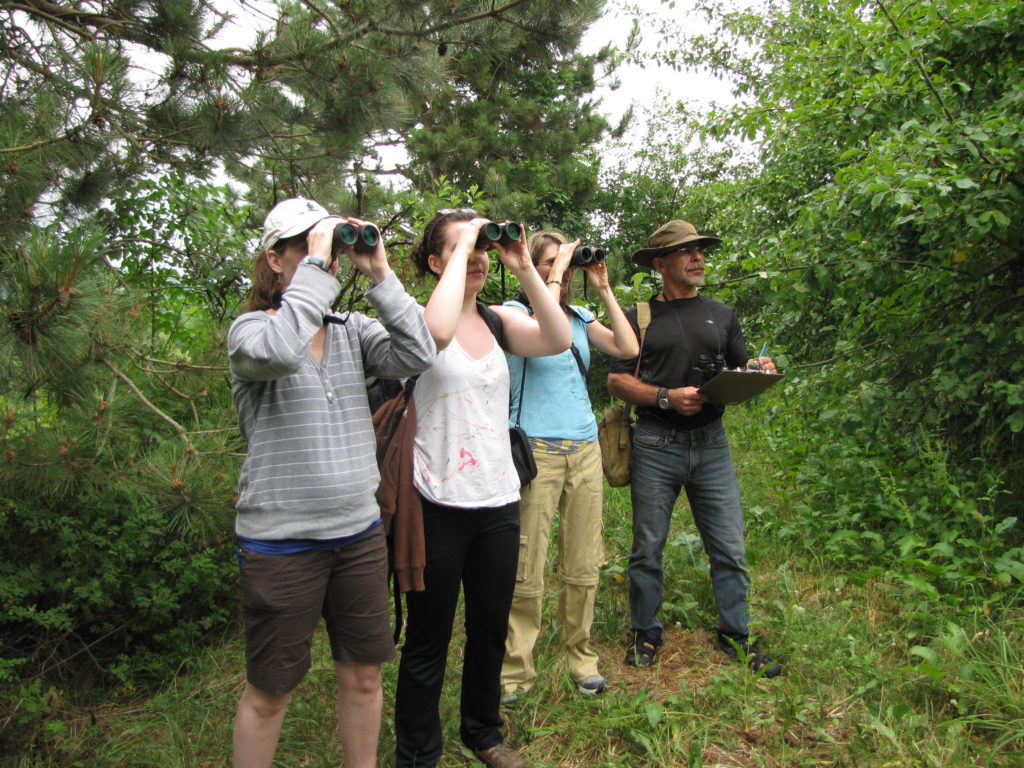 To sign up as a Bird's Eye View volunteer birder, contact us at volunteer@nsnt.ca or call (902) 425-5263.