The Nature Trust protects over 19,000 acres of old growth forest, iconic coastline, islands, lakes, rivers, wetlands and important habitat for wildlife. But saving land is just the beginning. We commit to protecting our conservation lands forever by maintaining an active land stewardship program.
Land stewardship is about caring for and managing our conservation lands, while allowing nature to thrive. This work includes conservation and management planning, field research, property monitoring, enforcement of conservation restrictions, and habitat stewardship and restoration. We can't do this alone. We rely on the expertise and volunteer energy of many conservation friends including scientists, conservation partners, neighbouring landowners and volunteers, in particular our incredible volunteer Property Guardians.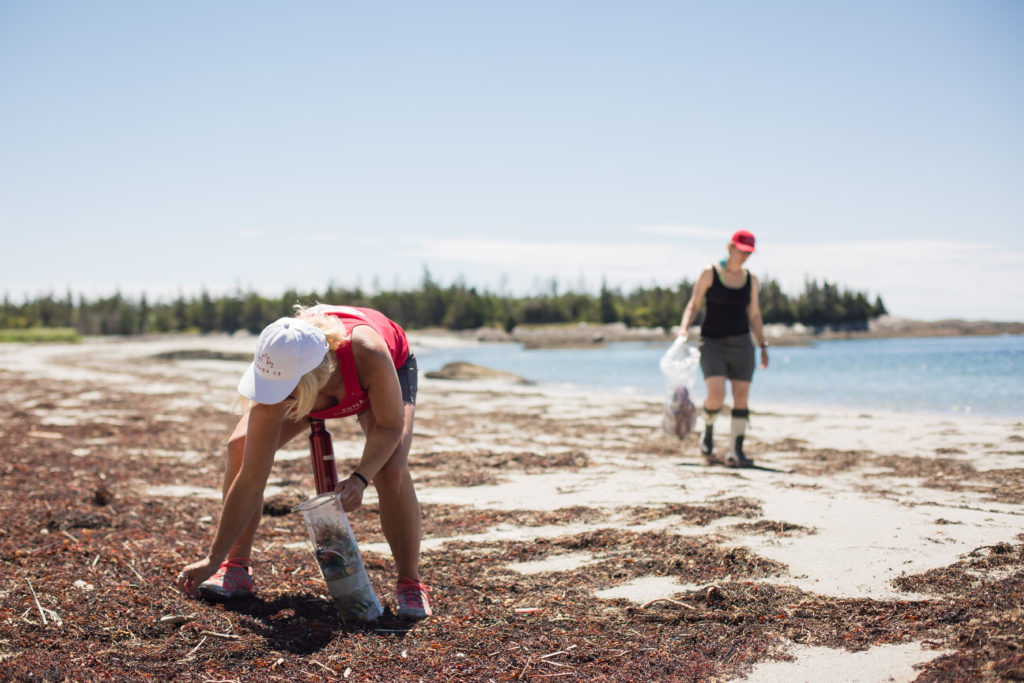 The Property Guardian program is well established, with more than 100 fantastic volunteers around the province. But with over 19,000 acres under Nature Trust protection, there is always a need for more, especially for urban wildlands.
Anyone who already enjoys the land can help support the long term sustainability of a favourite site or area by becoming a Property Guardian. Guardians develop a detailed knowledge of the site they oversee, or of the group of lands they care for as part of a community volunteer hub. They will likely be first to spot signs of changing human and animal usage, and they help collect data for their property to establish the ecological record.
There are many opportunities for involvement for individuals or groups, such as beach cleanups, boundary marking, trail building, public education and special events.
To find out more about Land Stewardship and becoming a Property Guardian please contact volunteer@nsnt.ca. To learn more about our volunteer hubs across the province, check out our Connecting Communities to Nature initiative!