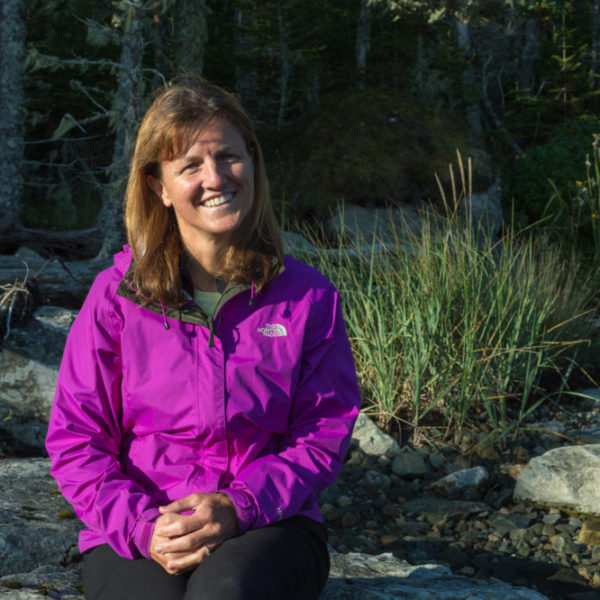 Bonnie Sutherland
Executive Director
Our ambitious Executive Director since 1997, Bonnie is the driving force behind the Nature Trust. Bonnie grew up in Kingston, Ontario and attended Lakehead University where she earned a B.Sc. in Biology & Natural Science, an HBOR (Outdoor Recreation), and a B.Ed., focusing on Biology & Geography. After working in environmental consulting, planning and management of provincial and national parks, and adventure and environmental education she came to Nova Scotia to get her Master of Environmental Studies at Dalhousie University. It was during her thesis work on 'Enhancing Private Land Conservation in Nova Scotia' that she crossed paths with the Nature Trust and the connection was instant. When not immersed in funding applications and program development, Bonnie is probably exploring the very wilderness she works so hard to protect. She enjoys kayaking, hiking, biking and skiing with her partner Sean and children Cian and Keira.
bonnie*nsnt.ca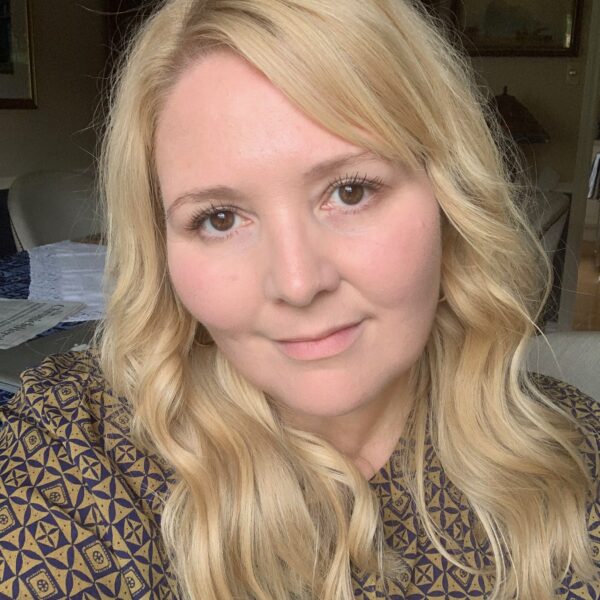 Tracy Clarke
Operations Coordinator
Born and raised on the outskirts of Halifax County, Tracy loved exploring the treasure trove of nature that surrounded her as a child; from catching frogs and fishing (and then setting them all free), to finding the perfect rock to perch upon or tree to climb, she never tired of her outdoor adventures. Tracy worked in the airline industry for several years before switching to a role in the for-impact sector for 14 years. She holds a Bachelor of Science in Applied Human Nutrition from Mount Saint Vincent University. She loves to pass the time by cooking, reading or strolling through the Halifax Public Gardens with her grandmother. She's thrilled to be a member of the Nature Trust team and supporting the conservation of land in our beautiful province!
tracy*nsnt.ca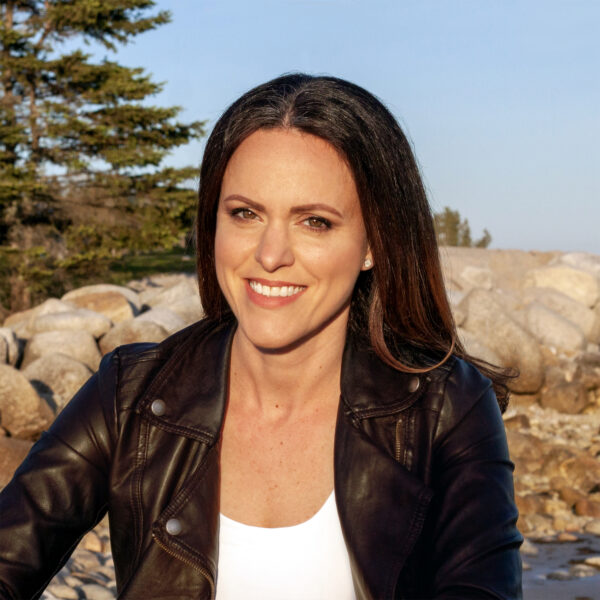 Candice Ellis
Marketing & Communications Lead
Candice is a marketer and creative who grew up on the beautiful South Shore of Nova Scotia. Before joining the Nova Scotia Nature Trust, she held various roles in marketing and communications in the private and not-for-profit sectors. Always intrigued by the interplay of people, place, and expression, she obtained her B.Sc. in Psychology from McGill University before dabbling in fine art and visual design studies. Off-hours, Candice enjoys spending time with her daughters, inventing projects at home, dancing well and singing badly, thrifting, tripping to the ocean, and hiking with her pup, Uno. She is most passionate about equity and the environment and is incredibly grateful to contribute to the vital work of the Nature Trust.
candice*nsnt.ca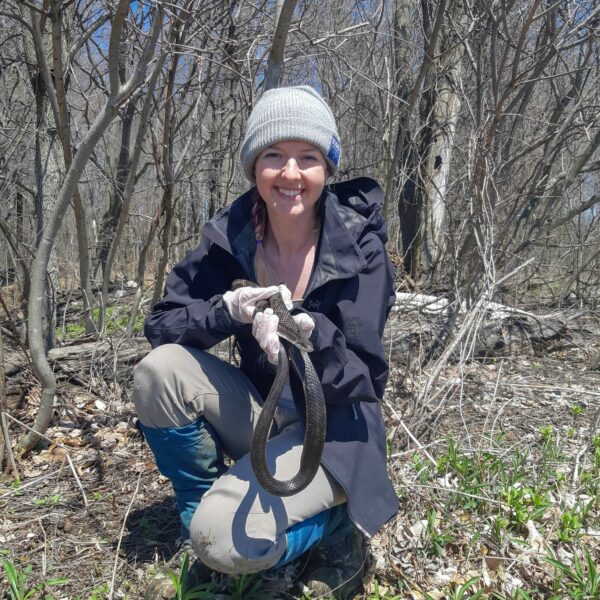 Jessica Ferguson
Stewardship Coordinator
Jessica grew up around the lakes of Ontario admiring the turtles, tadpoles, and trees. Inspired by these early experiences, she was compelled to contribute to conservation. She attended Fleming College and completed two diplomas: Fish and Wildlife and Ecosystem Management. Since then, Jessica has spent the past decade researching endangered species, head starting turtles, working as an ecologist, and engaging in lots of public outreach. Jessica is especially passionate about the conservation of reptiles and amphibians, having spent much of her career focused on them. When Jessica isn't working, you can still find her out in the woods, exploring the beauty that Nova Scotia has to offer. Botanizing, birding, and hiking with her dogs, Forest and Lola, are some of her favourite excuses to get outdoors.
jessica*nsnt.ca
Barbara Haley
Leadership & Legacy Giving Senior Advisor
Barbara was born in Trinidad and was fascinated from an early age by the rich variety of bird and plant life outside her home. She moved to Canada at age 7, and has lived in the middle and on both coasts of the country. Barbara earned her B.Sc. from the University of Toronto and B. Ed. from Queens. She returned to Nova Scotia and spent four years at Saint Mary's University, before following her passion for nature to the Nova Scotia Nature Trust. In her spare time, she enjoys getting up before dawn to go birding.
barbara*nsnt.ca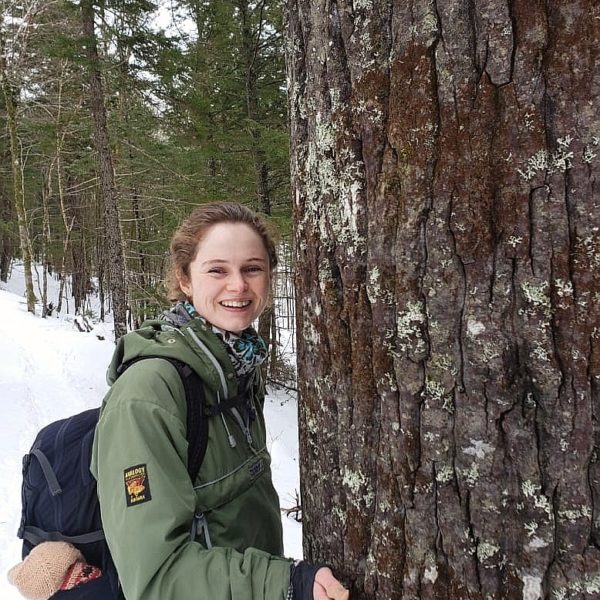 Janine Jaffrey
Stewardship Technician
Janine grew up in the countryside of the northeast of Scotland, and graduated with a B.Sc. in Animal Biology in 2015. She then went on to work as a Ranger for the National Trust for Scotland, leading volunteers in conservation projects on mountain nature reserves and around castle estates. In 2017, Janine moved to Toronto to complete her Master's in Environmental Science at U of T, after which she moved to a very small town in Saskatchewan to work for the Calgary Zoo's captive breeding and reintroduction program for the endangered Greater Sage Grouse. A newcomer to Nova Scotia, she spends her spare time exploring the province and going on camping adventures with friends.
janine*nsnt.ca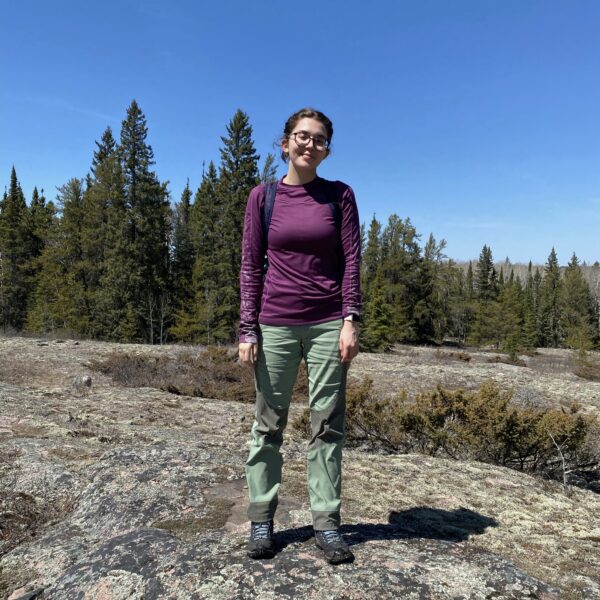 Riki Kerbrat
Stewardship Field Assistant
Riki grew up in a small town in Manitoba and spent much of her childhood exploring the woods surrounding her home. Her curiosity for nature led her to pursue an undergraduate degree focused on Conservation Biology at the University of Manitoba, where she discovered her passion for conserving species at risk. She worked with Assiniboine Park Zoo's captive breeding and reintroduction program for endangered grassland butterflies, before recently moving to Halifax. When Riki isn't working, you can find her exploring Nova Scotia, trying out a new coffee shop, or curling up with a good book.
riki.kerbrat*nsnt.ca
Rich LaPaix
Conservation Biologist
Rich had the benefit of growing up on a small farm in rural Pictou County where he enjoyed the freedom to explore the woods and fields at an early age. His initial interests in natural places led him to an undergraduate degree in biology at Dalhousie University. Following this, he enjoyed contract work as an ecologist in Newfoundland, California and Oregon before returning home to pursue graduate work and employment for over a decade in support of the private, government, and non-profit sectors. In his spare time Rich enjoys seeking adventures throughout the province with friends and family and is typically found somewhere along the coast or in the woods with his sons Theo and Myles.
rich*nsnt.ca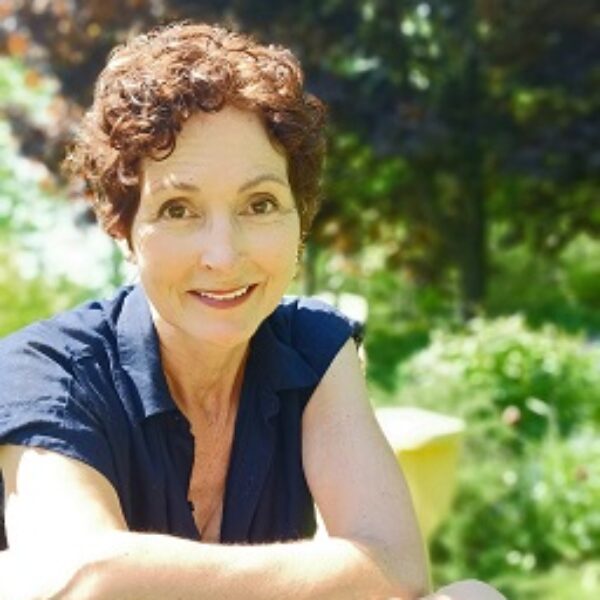 Lisa Matte
Director of Philanthropy & Engagement
Lisa is a proud Nova Scotian who grew up in the Digby area, exploring back roads, fields and coastlines with her family.  After completing a B.Sc. in Biology from Dal, she had every intention of pursuing a career in either environmental science or dentistry, but the universe had other plans for her. Through a lucky twist of fate, she began a 25-year career in the not-for-profit sector and has led teams big and small, near and far throughout Atlantic Canada, in fund development, innovative projects, advocacy, programming, and volunteer engagement.  Her favourite part of working in the not-for-profit sector is the connection that comes from linking the passions and interests of supporters with the important work of the organization and watching the amazing growth that can happen as a result. When she's not working, you can almost always find her outdoors, whether tending her garden or hiking or biking with her husband, Dan and their hound, Buster.
lisa*nsnt.ca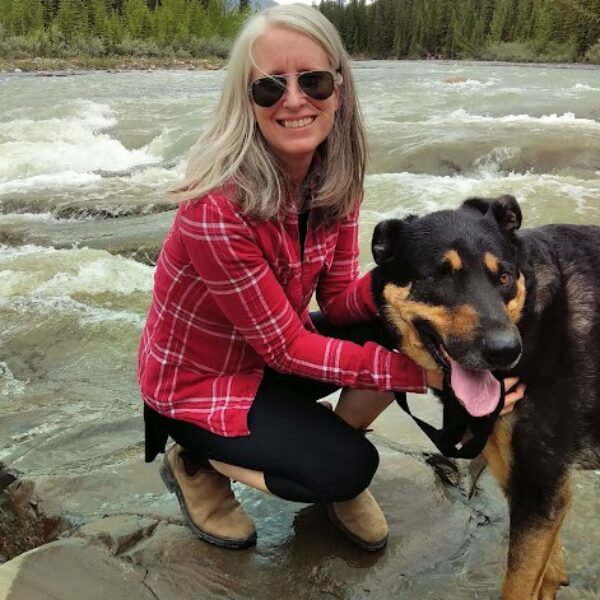 Cynthia McLaren Lloyd
Donor Relations Coordinator
Growing up in Prospect Bay, Cynthia "Cyndy" McLaren Lloyd has had a deep appreciation for nature and the beauty around us ever since a young age. Some of Cyndy's fondest memories are of rocks and the ocean, playing among wild blueberries, lupins and lady's slippers, and going on family picnics and camping adventures, even during the winter months. Cyndy has over a decade of experience working extensively in Alberta's non-profit sector, including Red Deer's prestigious Women of Excellence Awards and several campaigns for fund development and community building. In 2020, Cyndy's love of family and the ocean called her home to Nova Scotia, so she made the cross-country trek with her best friends: her cat, Albus, and dog, Stanley. For Cyndy, being able to help preserve the unique beauty of the province her parents made home is a way to honour them and their love of Nova Scotia. A proud mother of two, Cyndy works every day to make the world a better place for her kids.  
cynthia*nsnt.ca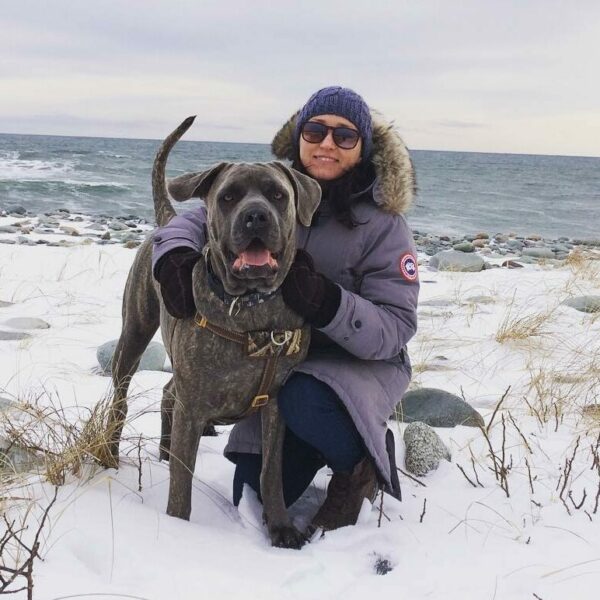 Christina Nunn
Volunteer & Outreach Coordinator
Born and raised in Nova Scotia, Christina has had a passion for the outdoors since she was a child, and exploring this amazing province is one of her favourite pastimes. This interest in the natural world led her to earn a Diploma in Water Resources Technology and to work as an environmental technologist. She also has extensive experience in the non-profit sector and adult education. Always passionate about volunteering, she has served with various organizations, including as a board member of a farmers' market, as well as participating with the Nature Trust at events and on a campaign team prior to becoming a staff member. When not exploring local trails or paddling on her SUP, Christina can be found experimenting in the kitchen and sharing meals with family and friends.
christina*nsnt.ca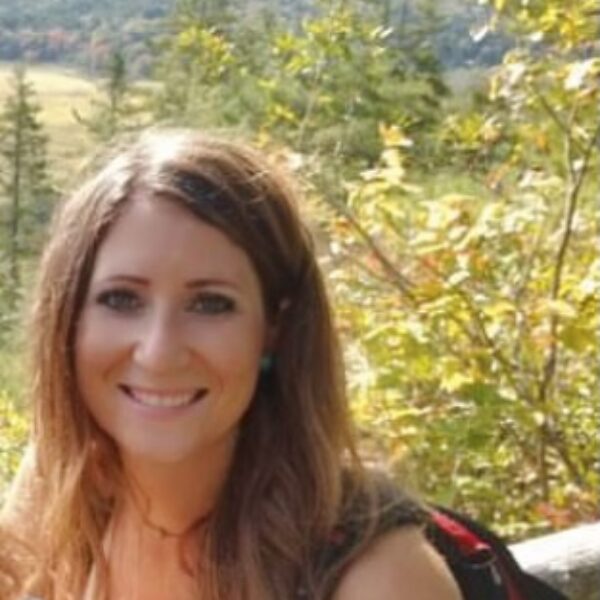 Dyan O'Dell
Bookkeeper
Dyan grew up on a small hobby farm in Blaine Lake, SK where she enjoyed playing with all the animals and learning the value of hard work. After spending a few years in volunteer work across the country, Dyan and her husband decided to call Nova Scotia home. With an accounting background, she enjoys contributing to Nature Trust as a bookkeeper and assisting with our mission of protecting and preserving Nova Scotia's natural beauty. In her spare time, she enjoys hiking, camping and exploring the beautiful spots across the province.
dyan*nsnt.ca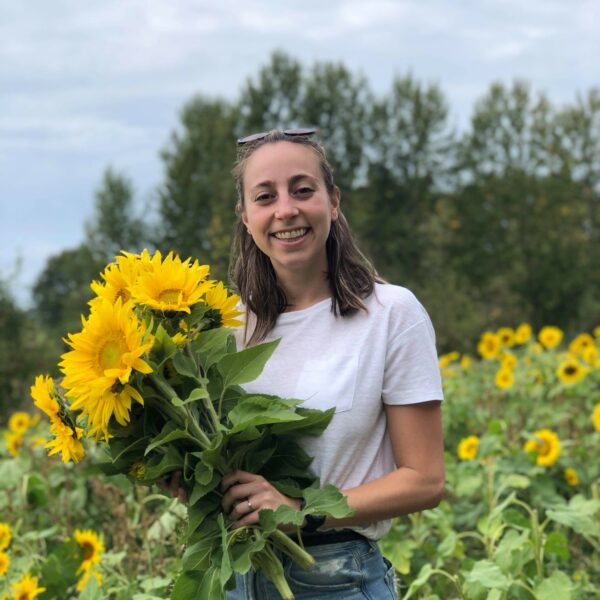 Megan Pagniello
Land Conservation Lead
Megan is of settler decent and lives and works in Mi'kma'ki, the unceded, traditional territory of the Mi'kmaq. Megan moved to Kjipuktuk (Halifax) for school, trading in the hustle and bustle of a big city for the ocean and salty air. She holds a Bachelor of Arts, with Honours in Environment, Sustainability and Society and Political Science, alongside a Master of Resource and Environmental Management. Megan has always had a love for the natural world and biodiversity, which was strengthened further during her internship with Nature Conservancy of Canada. Before joining the Nature Trust team, Megan supported the establishment of the first Mi'kmaw-led land trust in Nova Scotia – one of the first Indigenous-led land trusts in Canada! – which is an experience that she is immensely proud and honoured to have been a part of. When Megan is not working, you can find her exploring with her pup, Kona, at the barn riding her horse, or cuddled up with a book.
megan*nsnt.ca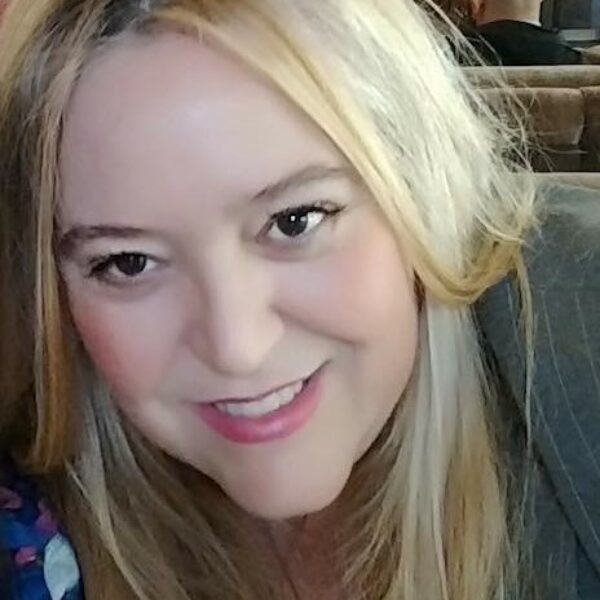 Marta Sanchez
Director of Operations
Born and raised in Barcelona, Catalonia, Marta Sanchez has been amazed by the laws of nature, and nature itself, for as long as she can remember. Marta brings a diverse background to the Nature Trust: after receiving her Customs Broker license at a young age to help run her family business, she acquired diplomas in both Naturopathy and Parapsychology. She emigrated to Canada in 2000, living in Vancouver for 21 years where she completed a diploma of International Trade (Business) at British Columbia Institute of Technology, where she also began studying Facilities Management before moving to Halifax in 2021. Marta has experience in both the corporate and non-profit sectors, focusing on project and operations management. She loves helping others, taking care of nature and supporting developing communities, and in her spare time enjoys going for outdoor strolls and connecting with animals, reading philosophy, organic cooking and gardening, as well as collecting minerals and practicing western yoga. Marta feels very fortunate to join the Nature Trust and help support the protection of Nova Scotia's outstanding natural areas.
marta*nsnt.ca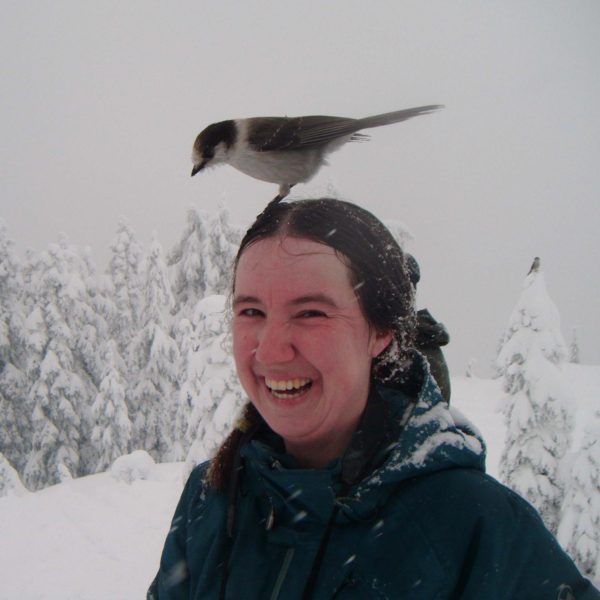 Joanna Skomorowski
Stewardship Coordinator - Operations
Raised in Nova Scotia and taken camping before she was a year old, Joanna's family taught her to love the songs of hermit thrushes and ovenbirds, but it took her until her mid-twenties to realize that other people were paid to do what she was doing for fun.  She returned to school and graduated as a Fish and Wildlife Technologist, which only fed her insatiable curiosity about the natural world.  While birds are an especial love of hers, Joanna can also be found stalking snakes and frogs and comparing flowers to field guides. She lives on the Eastern Shore with her husband, Matt, where they are teaching their small daughter to love the outdoors, too.
joanna*nsnt.ca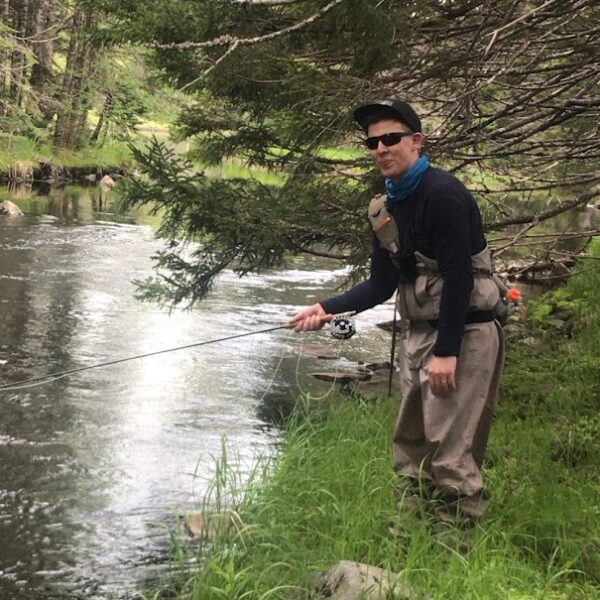 Keith Spafford
Landowner Outreach Lead
Keith hails from the South Shore of Nova Scotia where a passion for wild places and the species that inhabit them was instilled at an early age. He has spent most of the past decade in sales for the marine science sector where he worked closely with researchers to plan and implement marine species tracking projects. He is excited to be able to apply these skills to the work of the Nature Trust. He holds an undergraduate degree from St. Francis Xavier University. When not at work he can be found scouring remote streams for brook trout or exploring with wife Amanda, his two daughters, Maggie and Isabelle, and his boisterous black lab Finnigan.
keith*nsnt.ca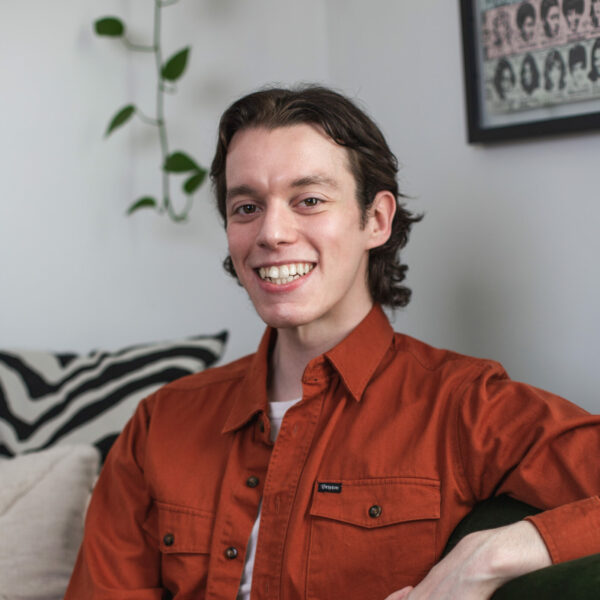 Devin Sturge
Marketing & Communications Specialist
Born and raised in St. John's, Newfoundland, Devin grew up surrounded by picturesque coastlines, thick forests and unique wildlife, instilling in him a love for the outdoors at a young age. After completing a Diploma of Business Management (Marketing) from College of the North Atlantic in 2016, he moved to Halifax to complete a Bachelor of Public Relations from Mount Saint Vincent University. Through invaluable work terms and post-graduation professional experience, he became passionate about applying his skills in the non-profit sector. Devin is excited to work with the Nature Trust, to be able to learn more about the wild lands across Nova Scotia while simultaneously helping support the organization's mission to protect our province's outstanding natural legacy. In his free time Devin enjoys running or hiking along trails, checking out new restaurants with friends, reading or catching up on his favourite reality tv shows.
devin*nsnt.ca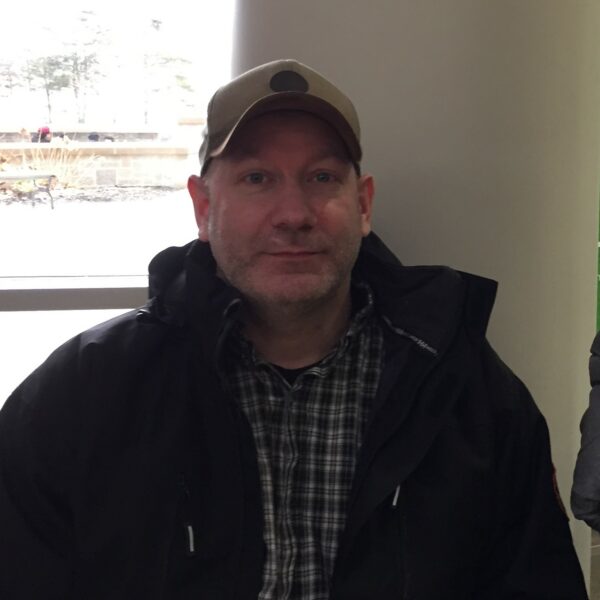 Bradley Watson
Communications Coordinator
Bradley is a Bachelor of Business Administration student at Mount Saint Vincent University majoring in Community Leadership and Marketing. He grew up on the South Shore of Nova Scotia with his five siblings, where he enjoyed time spent canoeing, kayaking, sailing and fishing in St Margaret's Bay. Before joining the Nova Scotia Nature Trust, Brad spent twenty years in the Canadian Army as a communicator, field engineer, and in military intelligence. In his spare time, he is a dedicated husband, an avid amateur photographer and videographer, mountain bike enthusiast, and is currently learning to play guitar.
bradley*nsnt.ca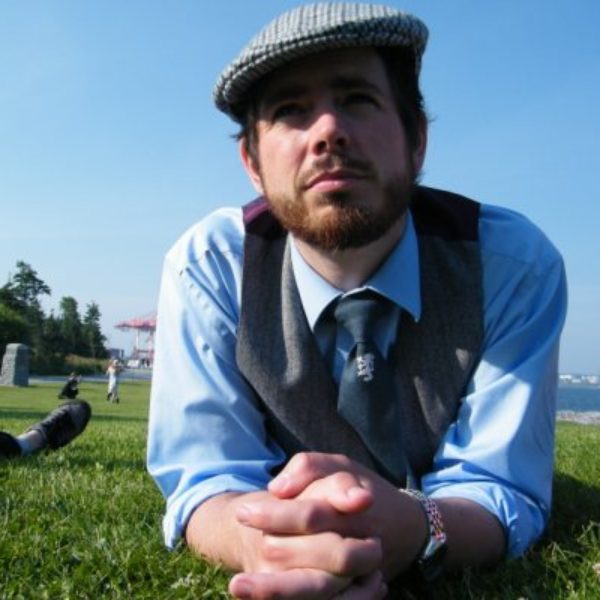 Nick Wilkinson
Database Coordinator
Nick joined the Nature Trust team in May 2010 as the Assistant Office Co-ordinator. Although he was at one time headed for an academic career in medieval history, Nick's passion for the environment and his love of music have since steered him in a much different direction. He is excited to be involved in helping to protect and preserve Nova Scotia's beautiful natural places. When not working at the Nature Trust, you can find him out hiking, cycling, taking photographs or playing music.
nick*nsnt.ca