Join our Board of Directors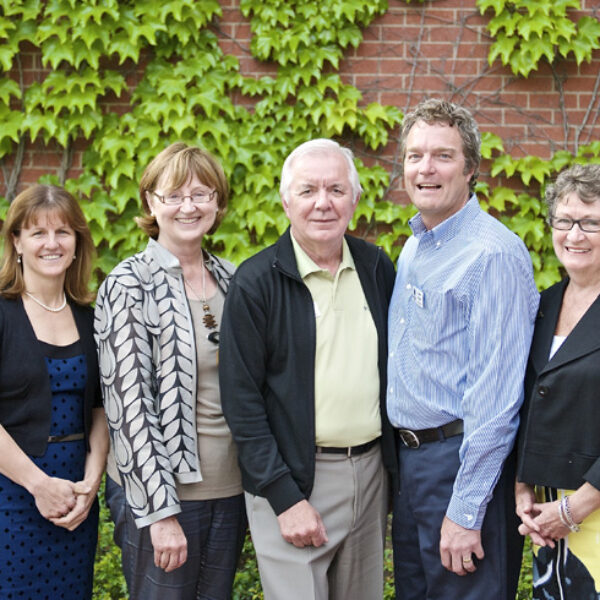 Board Member
The Nova Scotia Nature Trust is seeking keen individuals from a variety of professional backgrounds to join the Board of Directors in a volunteer capacity. The board is our legal authority and is responsible for the organization's effective governance to ensure its sustainable operations and fulfilment of its mission.
We are looking to add members to a variety of our committees to help with conservation, finance, human resources, and fundraising.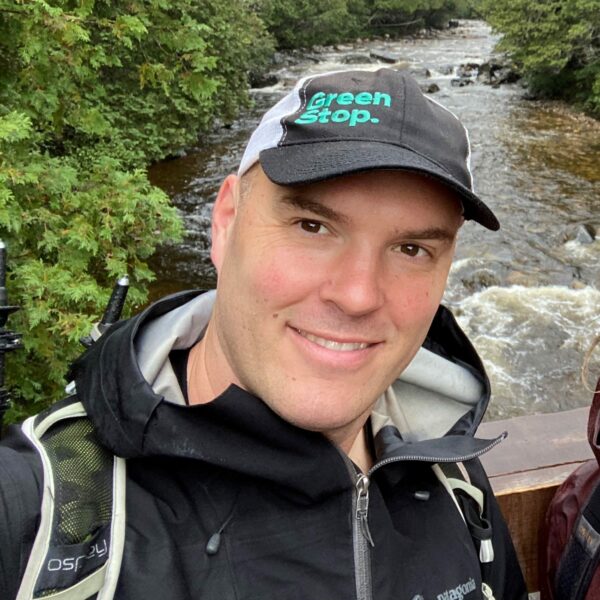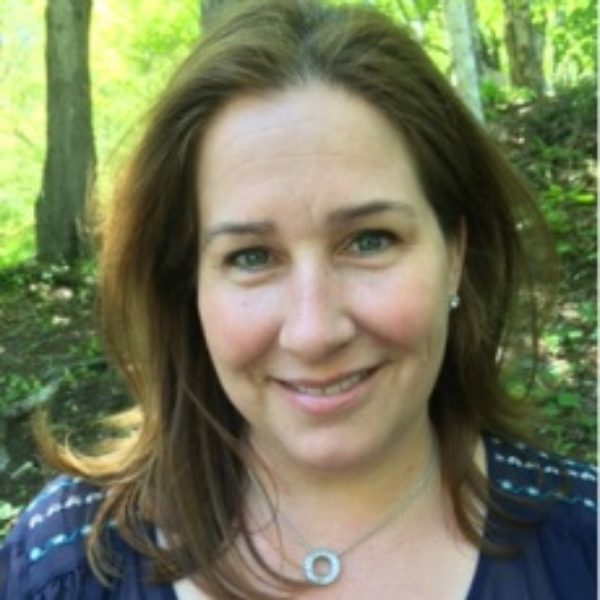 Whipple Smith
Vice Chair
Whipple was one of our fantastic 100 Wild Islands Campaign team members.  She has been working hard raising funds and new friends for the Nature Trust. She has volunteered with land conservation organizations for the past 20 years, including as a board member with the Nature Conservancy. An environmental engineer by profession, she has lived and worked across much of Canada and has a wealth of environmental and conservation knowledge and experience. If she has a moment to herself, she enjoys gardening, reading, and time spent exploring with her kids. She lives in Bedford with her husband Jim Kanellakos and their three young children.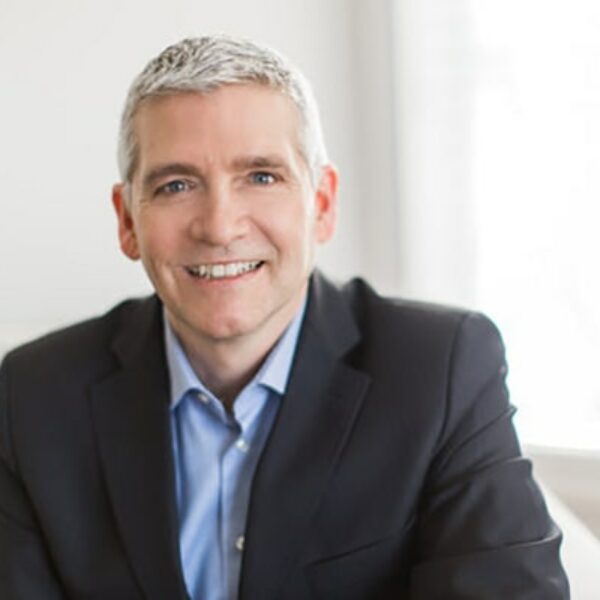 Richard Landzaat
Treasurer
Richard's two passions are Real Estate and Accounting. Richard completed his CA designation in 1993 and has been a senior financial officer for several corporations. Most recently, he has been providing owner-managed businesses with strategic advice on a full-time basis through his accounting practice in Dartmouth.   In addition to accounting, Richard holds a real estate salespersons license and actively helps clients find their next commercial investment property.  Owning a large tract of land near Saltsprings NS, Richard understands the need to protect the fragile ecosystems these lands hold.  Richard is an avid runner, competing in numerous half and full marathons, and lives in Dartmouth with his wife Heather.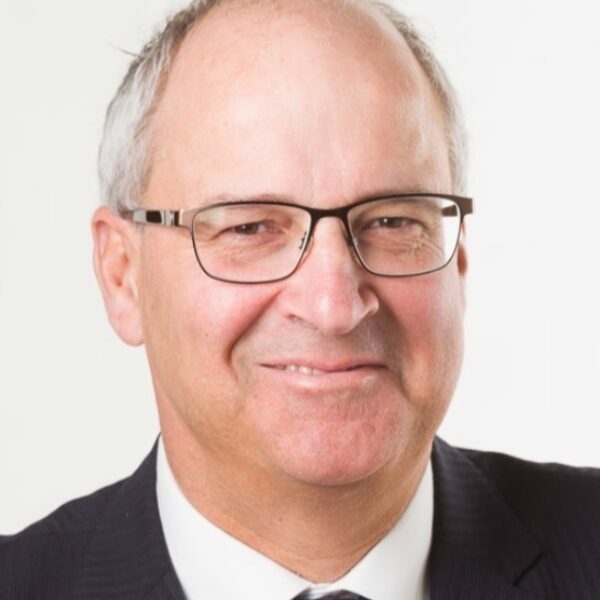 Paul Comeau
Paul retired as a partner of Grant Thornton in Yarmouth, having been a CPA in public practice for 40 years and one of the only Acadian partners in Nova Scotia.
He has formerly served on the board of the Nova Scotia Health Authority and has previously been a councilor of the Institute of Chartered Accountants of Nova Scotia, President of the Yarmouth YMCA, President of the Rotary Club of Yarmouth, President of the Yarmouth Hospital Foundation and Director with Canada Post Corporation, among others.
He has 3 children and 4 grandchildren and enjoys hunting, fishing and camping – especially in Kejimkujik National Park (both Jeremy's Bay campground and out back camping). He loves tramping and hiking in the woods, as well as the ocean.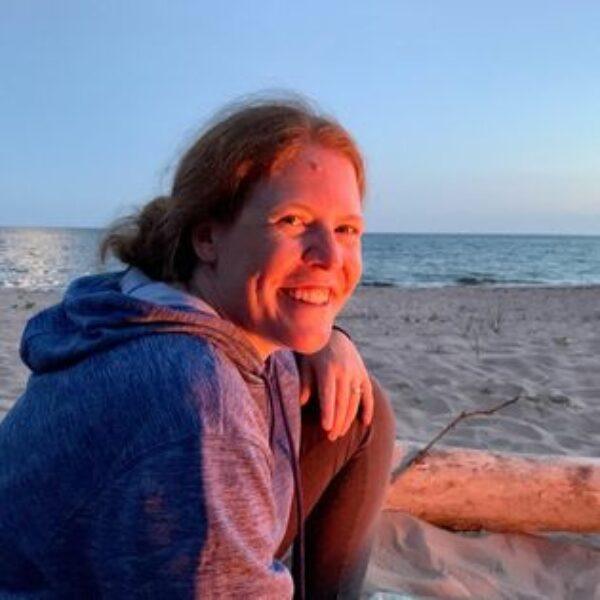 Meg Cuming
Meg is currently employed with the Province of Nova Scotia as a Director in the Department of Communities, Culture, Tourism, and Heritage. As a volunteer, she sits on the Nova Scotia Sea School Risk Management Committee and the Board of the Acadia Minor Hockey Association. In the past, Meg has served on the board of L'Arche Homefires, Recreation Nova Scotia, and the Canadian Parks and Recreation Association Board.
Meg lives in Greenwich with her husband Jon, her son Holden, her dog Rosebud and her cat Swan. In her spare time you can usually find her walking, hiking or snowshoeing in the woods.
Camila Das Gupta
Camila was born and raised in Halifax and fostered a deep love and appreciation for Nova Scotian nature from a young age. She is an outdoor enthusiast and socially conscious change maker that has worked in environmental education and active tourism in Nova Scotia for 15 years. She is currently working as an HR professional in Labour Relations and is a candidate for membership with the Chartered Professionals in Human Resources. She has a bachelor's degree from Dalhousie University with a double major in International Development and Environment, Sustainability, and Society. Camila is an advocate for diversity and inclusion in the workplace and believes in the importance of strong HR practices for NGOs and small local businesses.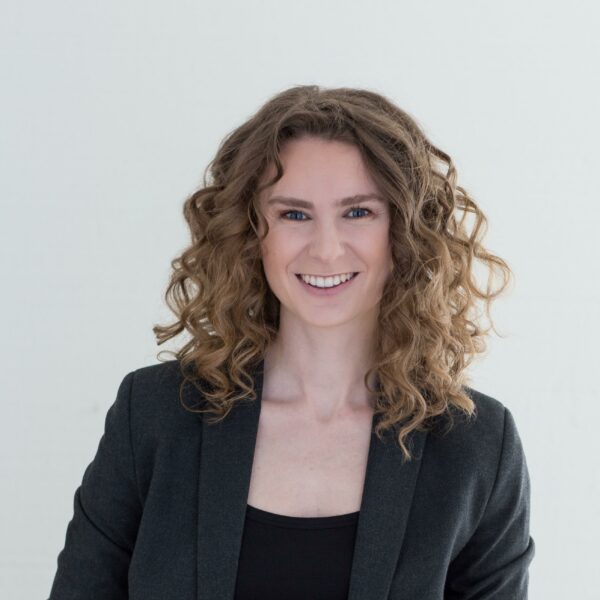 Emily Hunter
Emily is an associate with Patterson Law in Truro with a litigation and environmental law practice. Before becoming a lawyer, Emily completed a degree in International Relations at Mount Allison University and studied law at Dalhousie University. Emily is also a board member of the Living Earth Council, an environmental organization in Truro that focuses on community-based environmental initiatives such as active transportation and renewable energy. In her free time, Emily enjoys spending time outdoors hiking, or at the gym.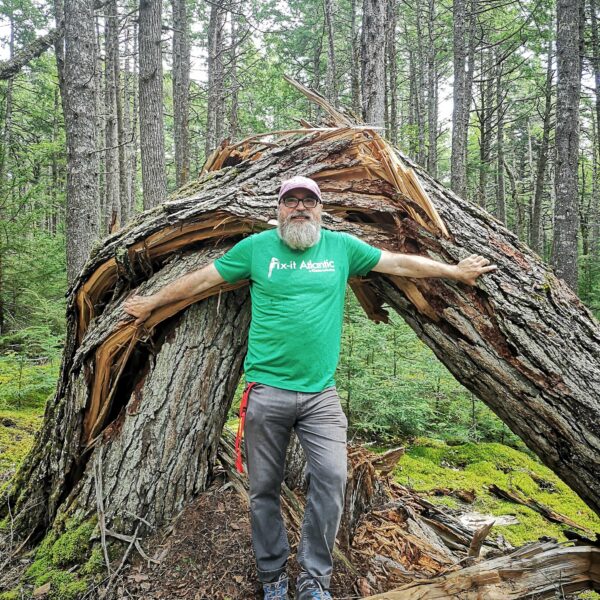 Sean Kelly
Sean has over 30 years of experience in program development and management, strategic planning, inclusive leadership, communications, and adult education. Currently a strategic consultant, he has worked for organizations including Clean Nova Scotia Foundation, Cuso International, the Lester Pearson Institute for International Development, and the Community Sector Council of Nova Scotia.
He has been published in Canadian and international magazines and newspapers, and has also produced radio documentaries heard on the CBC, the Australian Broadcasting Corporation, and National Public Radio in the US. Sean is a father, wilderness camper, and avid film photographer.
Molly Leblanc
Molly grew up in Halifax, but has since lived in Mahone Bay, Truro, and now in the beautiful community of Antigonish. She currently works for the Province of Nova Scotia as an Environmental Inspector with the Department of Environment and Climate Change. Prior to this, she was in the role of Species at Risk Biologist & Team Lead with Coastal Action. Molly has her masters of environmental science from Saint Mary's University where she studied the environmental impacts of abandoned gold mine tailing deposits around Nova Scotia. Molly has a passion for community outreach and science communication. She acted as the Program Coordinator for the Halifax Field Naturalists for over four years, and as an environmental educator with the Adventure Earth Centre for over 8 years. In her spare time, Molly loves to camp, hike, garden, read, and tend to her flock of backyard chickens!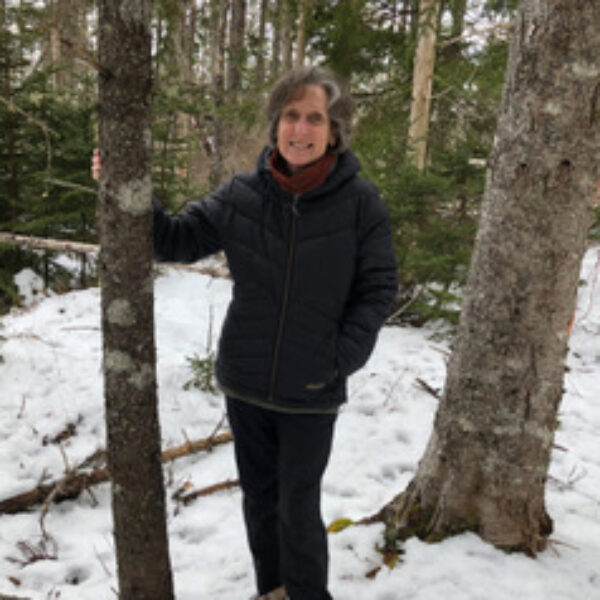 Barb Mason
Barb's lifelong love for the outdoors traces its roots to her childhood, which was spent swimming, exploring, and camping across Canada and the United States. Her passion for the outdoors took Barb backpacking and hiking in dozens of countries and ultimately led her to call Nova Scotia home, where she enjoys every opportunity to appreciate the province's spectacular wildlands.  Barb has three decades of experience in volunteer not-for-profit leadership roles, including most recently as a Director with the Muskoka Conservancy. She earned a degree in journalism and worked in finance administration for much of her career. Barb is now retired and lives with her husband near Lunenburg.  When not walking in the woods with her favourite four-legged friend, Barb can be found reading, practicing yoga, or perfecting her seafood chowder recipe.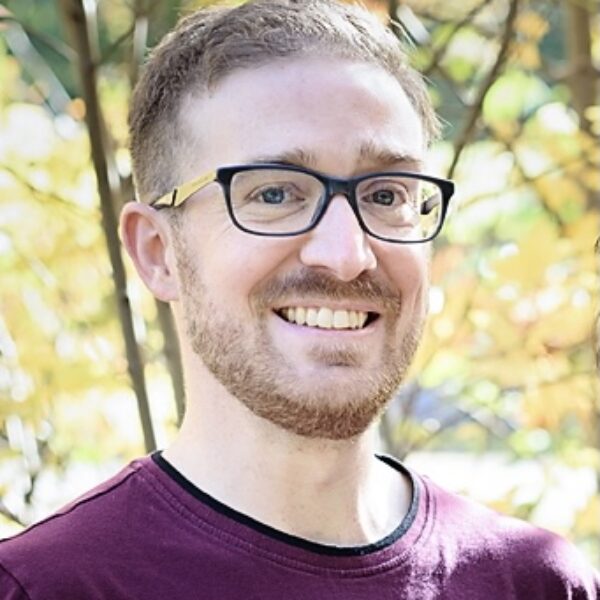 Sean Meister
Sean grew up on a 200-year-old farm in rural Nova Scotia where a passion for nature was sparked early on. Professionally, he is a communications and international business professional with a passion for building digital communities of fellow Nova Scotia advocates around the globe.
After living and working across Canada for 10 years, Sean returned to Nova Scotia in 2017 and fell back in love with the natural spaces that made him homesick for all those years.
Sean is an avid hiker, a (very) amateur photographer, and most importantly, a proud father to a nature loving little girl.
Lara Ryan
Lara has held various leadership roles during a 30-year career in the not-for-profit sector.  She is a consultant specializing in corporate social responsibility and the Atlantic Regional Director for the Canada Green Building Council. For years she has encouraged clients to support organizations like the Nature Trust instead of providing speaker or corporate gifts.  An original "hippy kid", Lara grew up with a deeply embedded appreciation for nature and sustainability.  She lives in beautiful Fergusons Cove with her husband, musician Brett Ryan, their three (almost) grown children nearby and spends as much time walking in the woods as possible.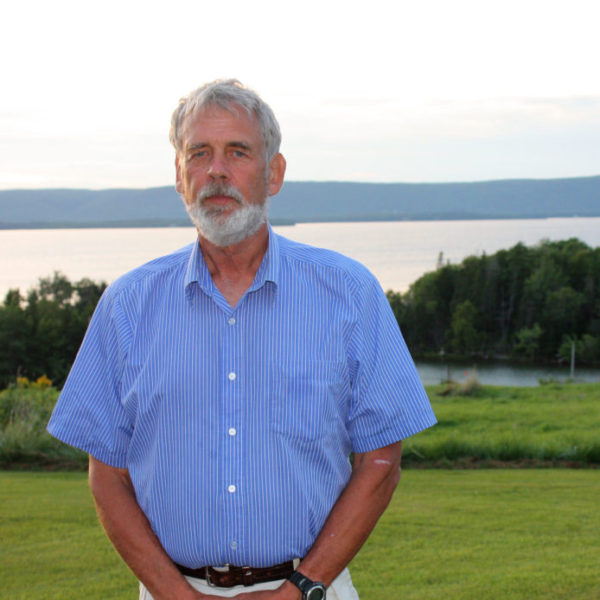 Henry W. Fuller
Henry became a board member of the Nova Scotia Nature Trust in August 1998 at the urgings of Matin Rudy Haase. During 22 years as a board member Henry participated in the three  Expedition of the Earth Campaigns that raised funds for the NSNT. In December 2018 Henry donated the 167 acre Birch Point Property at the entrance of the Washabuck River on the Bras d'Or Lakes to the NSNT. This property has been designated "The Martin Rudy Haase Conservation Lands" and also a "Nature Reserve" under the Nova Scotia Special Places Act. Recently, Henry and extended family members collaborated with the York Land Trust to create the 225-acre Fuller Forest in York, ME. This is the largest property acquisition made to date by the YLT joining up with other conserved properties that make up 1,000 acres of protected land straddling the towns of Kittery and York, Maine.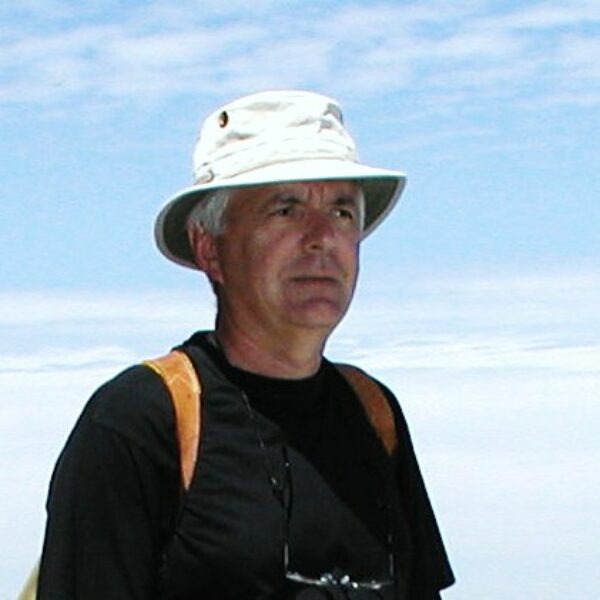 Dale Smith
Although having retired a number of years ago as the founding director of Nova Scotia's Protected Areas Program, Dale has remained interested and engaged in a wide variety of related public policy and planning initiatives. Following his return to Nova Scotia from Ontario where he attended university and began his career, Dale played a direct and active role in essentially all facets of provincial parks and protected areas planning during his tenure with the provincial civil service.  As a volunteer with the Nature Trust, he served three terms as president and has chaired the Conservation Committee (and its predecessor, the Properties Committee) since 2004. Dale attended Lakehead, Guelph, Waterloo and Dalhousie universities, where he studied geography, land use planning and public administration. He is originally from Smithville, a rural community near Mabou on Cape Breton Island, and now resides in HRM.