Historic Opportunity for Land Conservation. An Unprecedented Opportunity for YOU to make it happen!
For every $1 you donate to save land, the Nature Trust will receive an additional $4—but you need to give by March 31, 2019. In 13 years, the Nova Scotia Nature Trust protected its first 3,000 acres of land. Now we have an opportunity to protect 3,000 acres—in just a few months.
The Opportunity
The Government of Canada has committed to protecting 17% of our landmass for biodiversity by 2020. To meet this ambitious target, the Government will make the largest investments in biodiversity in Canadian history. To launch their new conservation initiative, the Government chose a few key conservation leaders across the country to deliver quick wins for Canada—significant,  immediate biodiversity conservation gains.
The Nature Trust is one of the leaders selected. Through this extraordinary "Nature Fund Quick Start" federal investment and matching funds from the Nova Scotia Crown Share Land Legacy Trust, we have an opportunity to access $3 million to save special places, right now, in Nova Scotia. This means we could protect 3,000 acres of high priority lands, advancing our signature conservation projects all across the province.
You're the Key
Every dollar that you donate will leverage four additional dollars. Your $100 gift will generate an additional $400 for a total of $500 in land conservation. Your $1,000 gift will mean an additional $4,000 for a total of $5,000.
With support from you and others, $750,000 raised by March 31, 2019 will "unlock" the $3 million in Federal and other funding. This will result in land conservation at an unparalleled scale and pace.
Your support will help us seize this one-time opportunity to save pristine wild places. Please make your gift now. You can also donate securities by printing and completing this form and giving a copy to the Nature Trust and a copy to your broker.
You can help to save
15 Properties. 3,000 acres.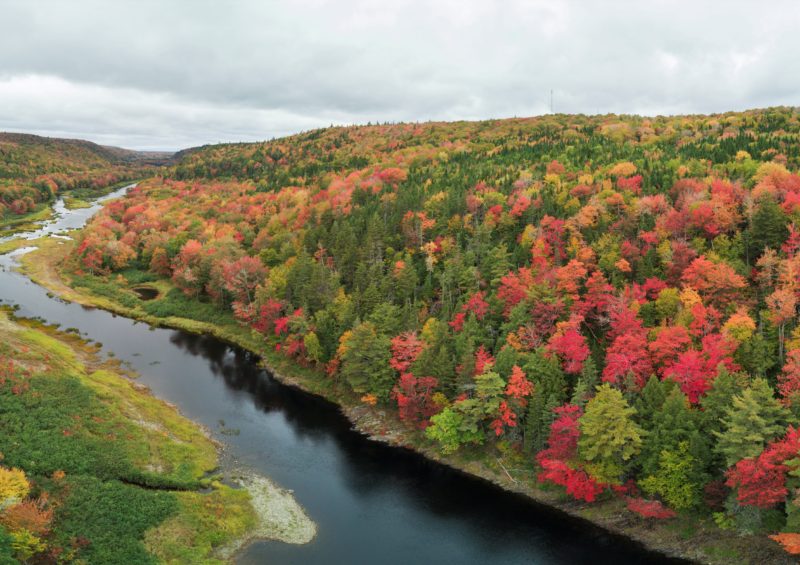 St. Mary's River
Four new properties will add to a growing wild corridor we've protected on the iconic St. Mary's. This beautiful "ribbon of green" shelters towering old growth forests, rare floodplains, endangered turtles, birds and Atlantic Salmon.
Photo: Scott Leslie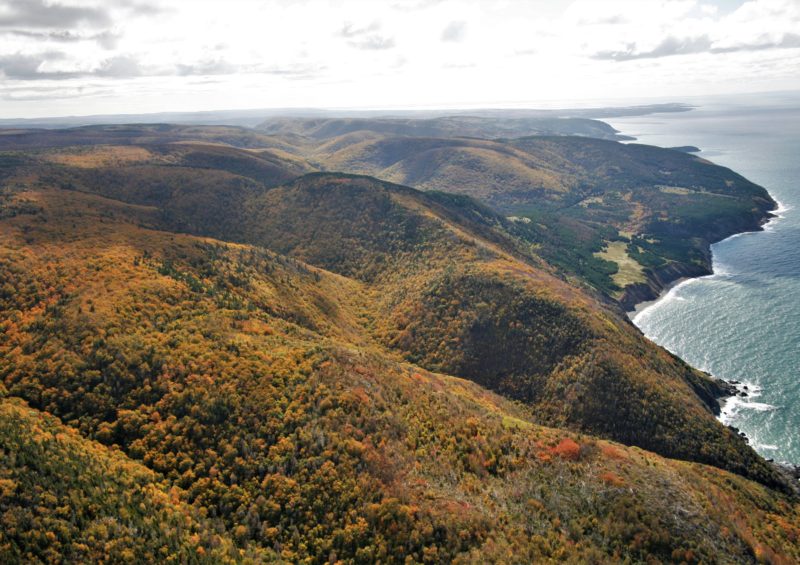 Mabou Highlands
A major land assemblage (ultimately up to 10 contiguous properties) will preserve a spectacular coastal wilderness-hardwood forests, brooks and
ravines, rugged seashore and world-class hiking trails. Together with the adjacent Wilderness Area, we can protect up to 5800 acres of Cape Breton wildlands.
Photo: Len Wagg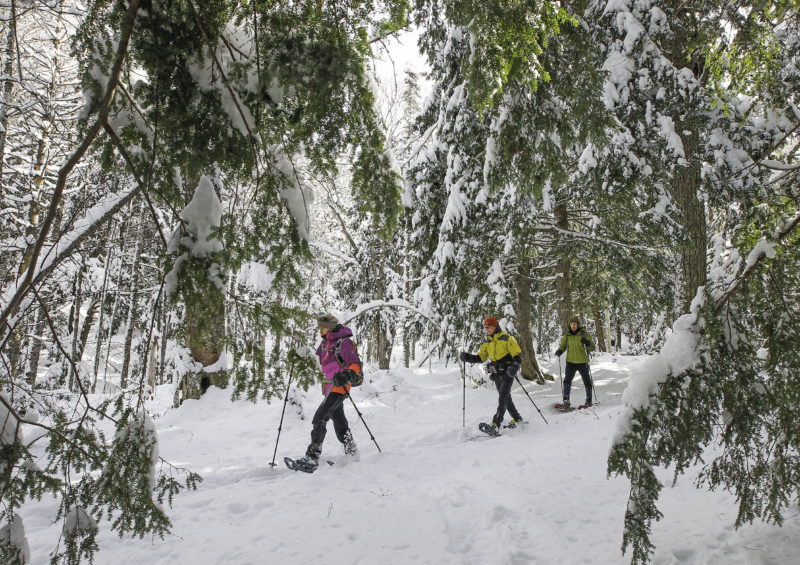 Cobequid Hills
Help protect a vast forest and freshwater
wilderness, home to endangered mainland moose, turtles and birds. Rare old growth
forests, ravines, wetlands, bogs, and headwaters of one of the province's healthiest rivers. The new site builds on existing protected lands, together preserving
up to 5000 contiguous acres of wild!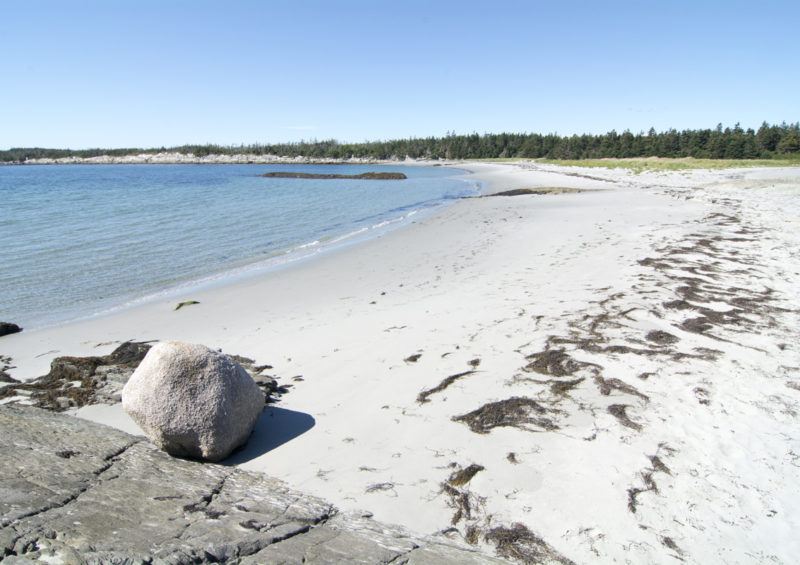 100 Wild Islands
One of North America's last great ecologically rich and wild coastal island archipelagos, the islands support every coastal habitat in the province, from pristine sand beaches and dunes to vast barrens, bogs, wetlands and coastal rainforests. A new conservation site will bring even more of the
wild islands—a natural treasure and wilderness recreation mecca—under protection.
Photo: Bob Guscott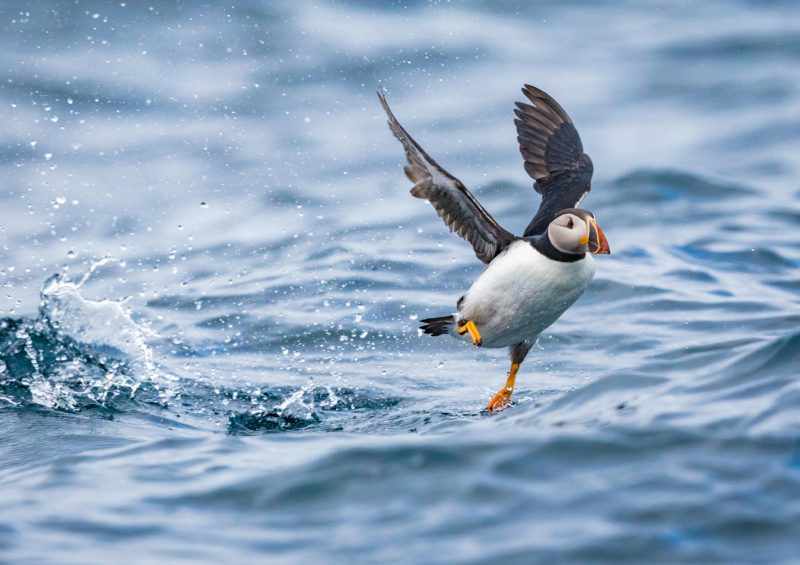 Seal Island
The renowned Seal Island on the outermost extreme of Southwest Nova Scotia, a critical stopover for countless migratory birds and year round home for many others. With bird populations in alarming decline, protecting 600 acres of Seal Island will provide much-needed habitat and hope for bird conservation and recovery.
Photo: Simon d'Entremont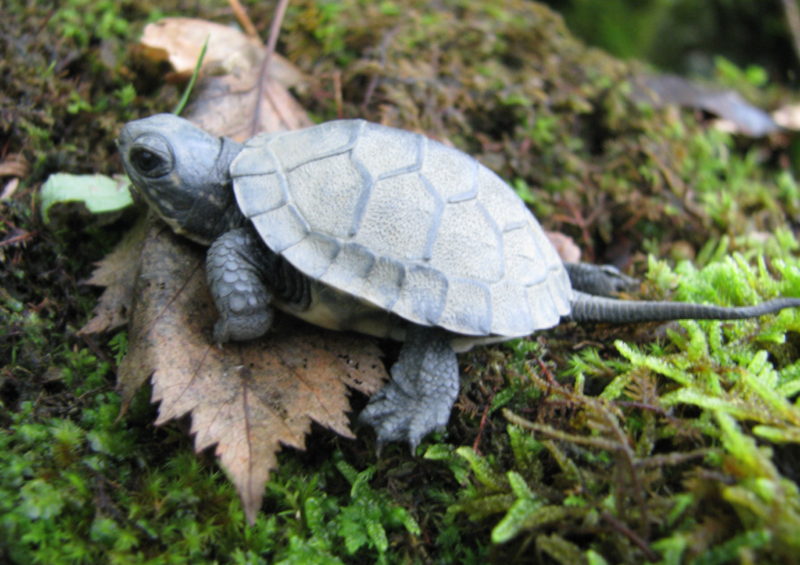 Barren Meadow Turtle Sanctuary
An 'inholding' of private land within a 4500 acre Nature Reserve (designation pending) will provide critical freshwater habitat for endangered Blanding's Turtle and Eastern Ribbonsnake. The new lands ensure a wildlife corridor connecting nesting, overwintering, feeding and basking habitat for some of Canada's rarest reptiles.
Photo: Megan Crowley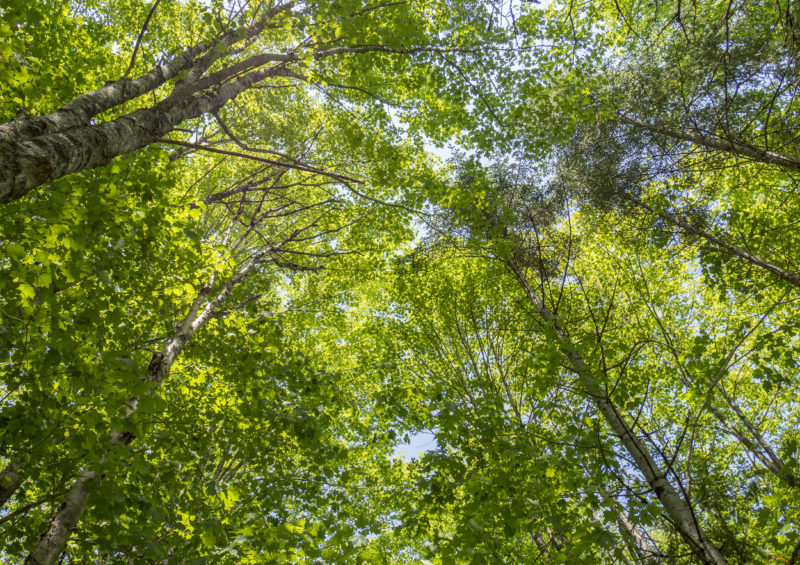 Baddeck River Wilderness
Securing an "inholding" of private land in the Baddeck River Wilderness Area removes a major biodiversity threat and creates a critical landscape link, ensuring the future of a 6200 acre Cape Breton wilderness of old growth forests and river habitats, home to endangered Lynx and Pine Marten.
Photo: Scott Leslie
Campaign Details
| | |
| --- | --- |
| Campaign goal | $750,000 |
| Funds Leveraged | $3,000,000 (Leveraging power 4 to 1) |
| Deadline | March 31, 2019 |
| Lands protected | Up to 3,000 acres: 15 properties advancing 7 signature Nature Trust conservation projects |
Forever Wild
It's an ambitious plan, in response to an extraordinary, one-time opportunity. But we can succeed with your support.
Please help the Nature Trust take advantage of this historic leveraging opportunity to save biodiversity in Nova Scotia.