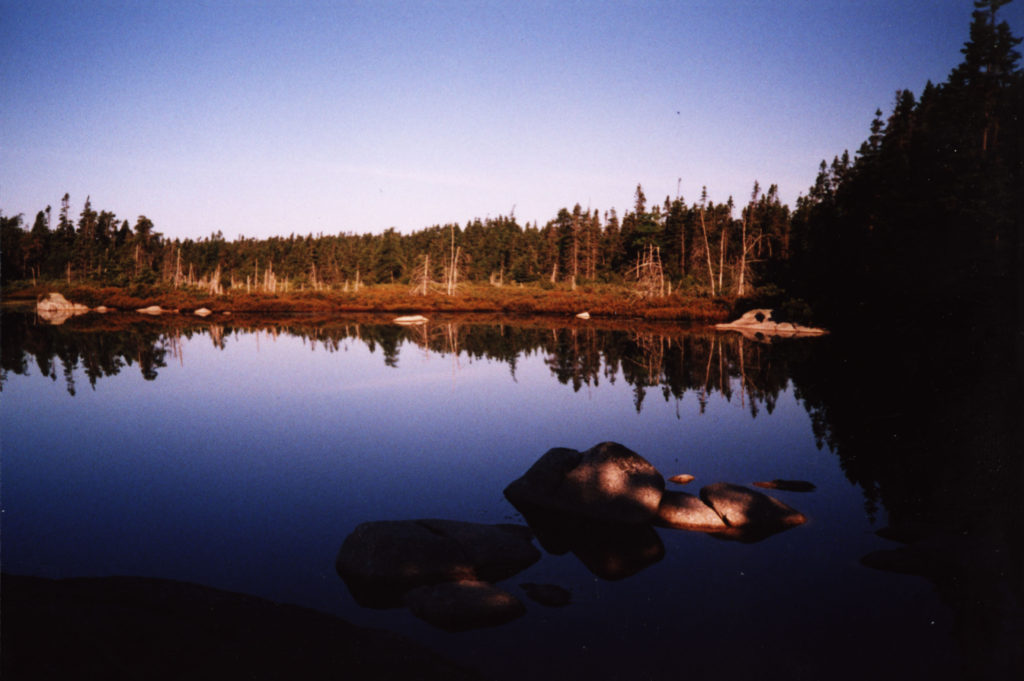 The Purcell's' Cove backlands are a beautiful urban wilderness that overlook Halifax's Northwest Arm.  This area is especially important for conservation due to its proximity and accessibility to the urban core of Halifax. The area has been enjoyed for generations by local residents and visitors. It is an oasis of calm in the heart of the city. But it is that accessibility and proximity to the city that makes properties in this area at risk from development and encroachment.
The Nature Trust has two neighbouring properties at the heart of the Backlands, together encompassing 32 hectares. The two properties were donated generously by families for whom their lands hold strong family memories and connections.
This combined parcel of land features uniquely diverse geographic features and habitats including scattered rugged granite coastal headlands (normally found in more remote areas along Nova Scotia's Atlantic coast), undeveloped freshwater shorelines contained within an undisturbed watershed, developing hardwood forests, bogs and granite barrens.  In addition, these lands are home to a significant area of uncommon Jack Pine forest, rare plant life and two wetland complexes almost entirely contained within the protected area's boundaries.
This now forever-protected property is well-known by local residents as a popular spot for hiking and biking.  With its close proximity to Halifax's urban centre, it is accessible by public transit, biking and walking.
The Captain Arnell Conservation Lands
In 2002 the Nature Trust received the generous donation of lands surrounding the locally loved Purcells Pond. The lands had been in the Field family since the 1920's. The lands were originally purchased for a summer home by Captain Kenneth Arnell, grandfather to the seven Field brothers (Christopher, Kenneth, Nicholas, Nigel, Peter, Robert and Roger) who donated the property. Captain Arnell was a sea captain, and he lived in Bermuda with his Haligonian wife. The couple purchased the land in Purcell's Cove area and built a summer cottage to escape the heat of Bermuda. The Field brothers spent their childhood summers living at the cottage, where they created fond memories of backwoods exploring and swimming on the property. These memories were the catalyst for their decision to protect the lands forever.
The Napier Family Conservation Lands
The Napier Family Conservation Lands consist of 20 hectares of diverse wildlife habitat and undeveloped lakeshore overlooking Halifax's beautiful Northwest Arm. Located off the Purcell's Cove Road, this has long been a popular spot for nature-loving Haligonians who walk its shady paths, or swim in nearby Purcell's Pond. The property was generously donated by the six siblings of the Napier family: Kenneth, John Jr. (by Corinne), Robert (by Agnes), Paul, Murray and Mary. They and their family before them enjoyed the rugged wilderness for generations and wanted to ensure that it would remain as it has always been.