Rare Jack Pine barrens protected in the Purcells Cove backlands
16 Mar 2022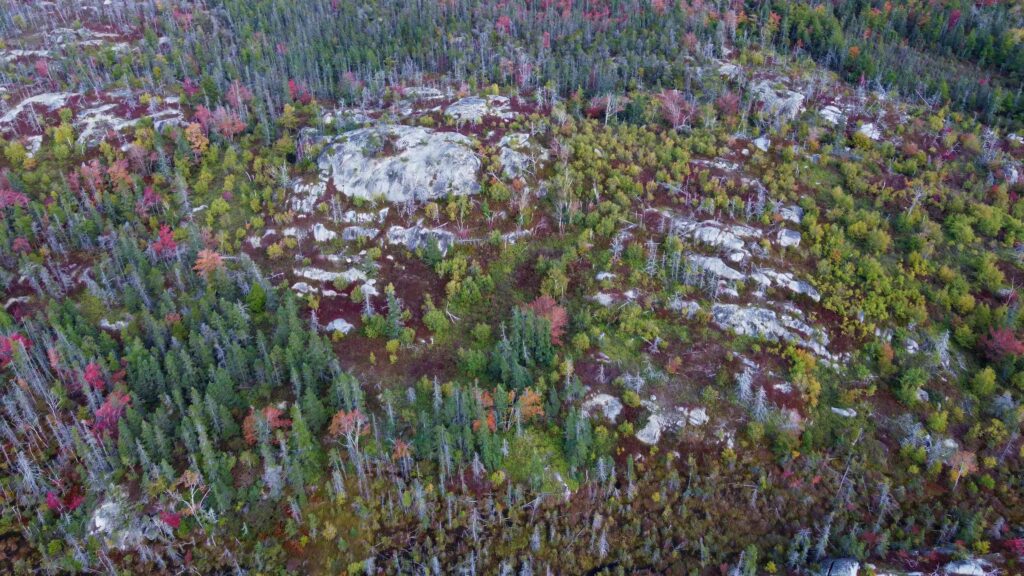 We're pleased to announce a new protected property in the Purcells Cove backlands area, sitting on 27 acres of upland forests, forested swamp and open woodlands and peatlands.
Thanks to the generosity of siblings David and Donald Longard and Shirley Zwicker, this land will be protected, forever. After learning that the area where their grandfather's camp was once located is part of a special Jack Pine forest system, the siblings were pleased to donate their property to the Nature Trust for future generations to enjoy.
"When we realized the backlands is the global extent of this unique ecosystem, it seemed appropriate that our property be protected in perpetuity with the hopes that in the future it becomes a small part of a much larger continuous piece of protected property," says David.
Extending southwest from Purcells Cove Road to a large area of Crown land, the approximately 1.5-kilometre-long property has been shaped by glacially-scoured granite bedrock and thin acidic soils.
After much of the southern portion of the property was scorched from the Spryfield Fire of 2009, the area now consists of open regenerating woodlands and barrens punctuated by wetlands in low-lying areas, which strongly influences vegetation conditions. This supports the regeneration of rare Jack Pine and other tree species, like Red Maple and Gray Birch, as well as shrubs, lichens and mosses.
An urban wildland within the Halifax Regional Municipality, the property builds onto the Nature Trust's already protected lands in the backlands area. The backlands not only offer protection to sensitive ecosystems in the area, but also opportunities for access and recreational activities by nearby residents. A network of trails cross the property and McIntosh Run is to the immediate west, a popular area for hiking and other recreation.
Overlooking Halifax's Northwest Arm, the Purcells Cove backlands are especially important for conservation due to their proximity and accessibility to the urban core of Halifax. Learn more about the Purcells Cove backlands.