2018 Year in Review
21 Dec 2018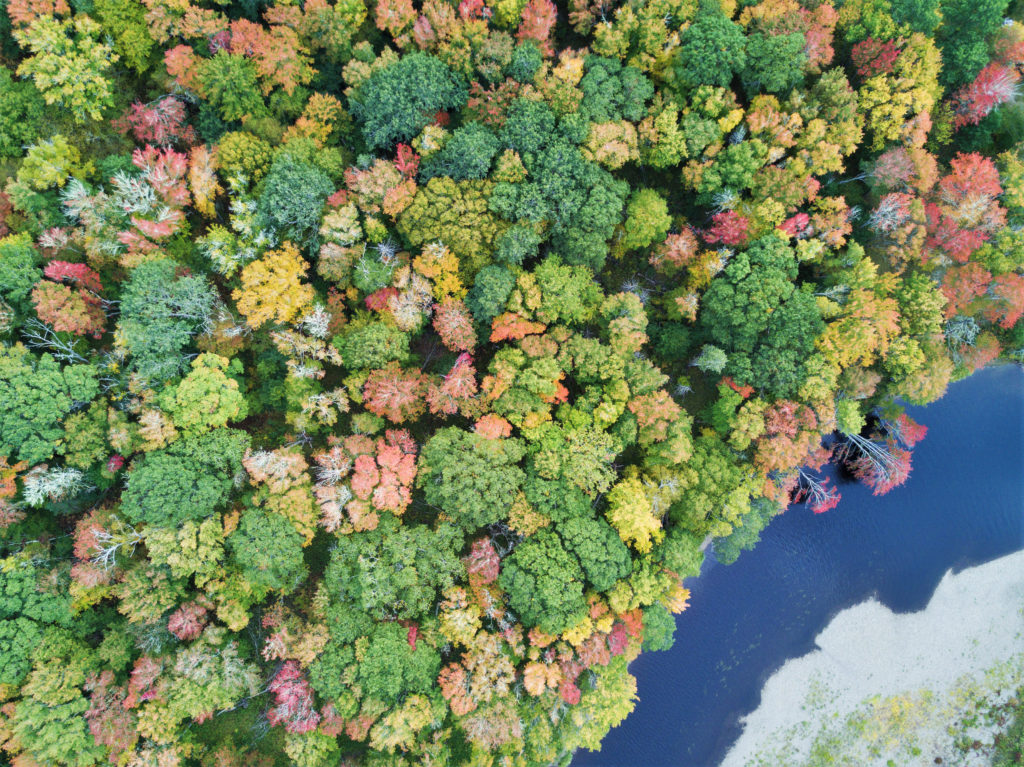 In 2018 the Nature Trust's network of conservation lands expanded across the province to over 11,000 acres of protected area across nearly 100 sites.
Enjoy some highlights of 2018 and the incredible places you helped protect this year.
Highlights of our Stewardship Program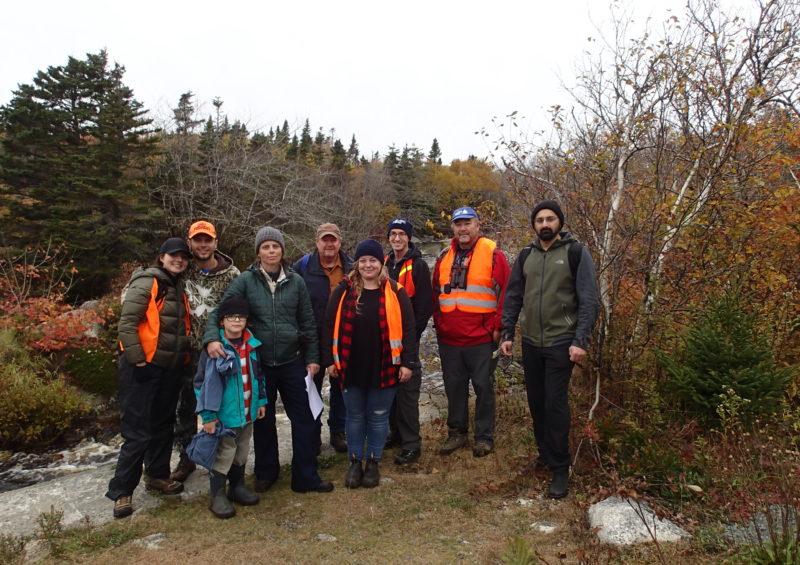 Property Guardian Program
It was a great year for our Property Guardians Program! We trained 15 new Guardians this season and have almost as many more awaiting training for next field season. Six of our new Property Guardians are looking after our Urban Wildlands and the rest are taking on stewardship duties at conservation lands across the province. We received over 30 reports from our Guardians this year and are looking forward to increasing reporting over the coming years. The Property Guardians Program is also getting an overhaul! We're currently evolving the program so stay tuned for information in Spring 2019. If you have any feedback you'd like to share, please contact Ryan at ryan@nsnt.ca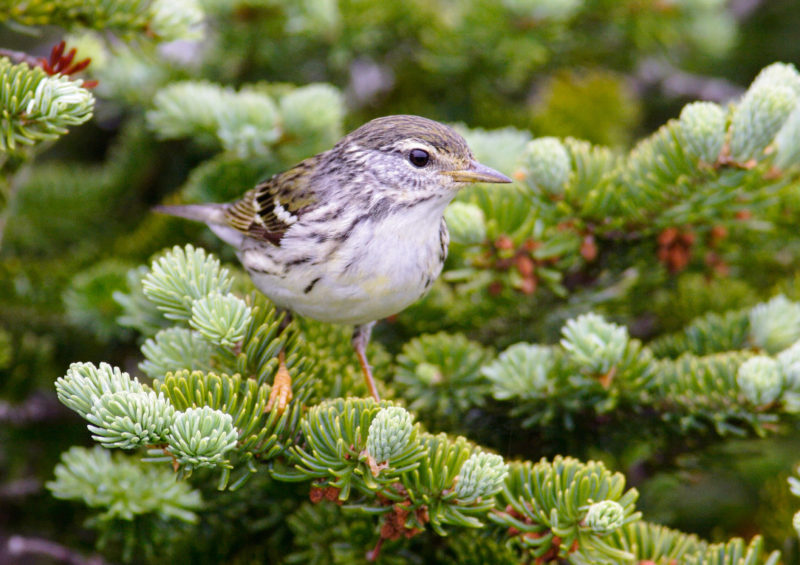 Bird's Eye View Program
2018 was another great year for the Bird's Eye View (BEV) Program. For those unfamiliar with the program, BEV enlists experienced birders to conduct surveys on Nature Trust conservation lands. Our volunteers then upload their bird lists to a global database called eBird and share their lists with the Nature Trust. In some cases these expert birders are sent out to prospective properties to conduct bird surveys that can help build the case for conservation for that land. This year BEV volunteers uploaded 87 bird lists to eBird and recorded 153 different species! What a great contribution to conservation science in Nova Scotia. Many thanks to all of our Bird's Eye View volunteers for another fantastic season!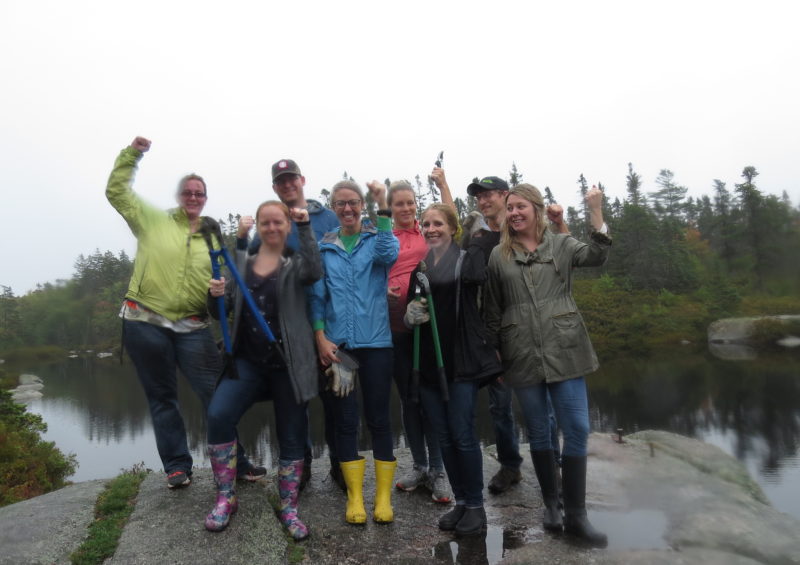 Purcells Cove Conservation Land gets Corporate Makeover
24 Nature's Way staff took to the woods with a team from the Nature Trust to get some first-hand experience in stewarding the land. Nature's Way is a company that has long supported our conservation work and it was great to have the team come and join us in the field!
In 2018, we held over ten educational outreach events across the province as part of our Connecting with Nature event series. In addition, we also held a number of events for volunteers along with our Annual Dinner & Auction and Conservation Showcase.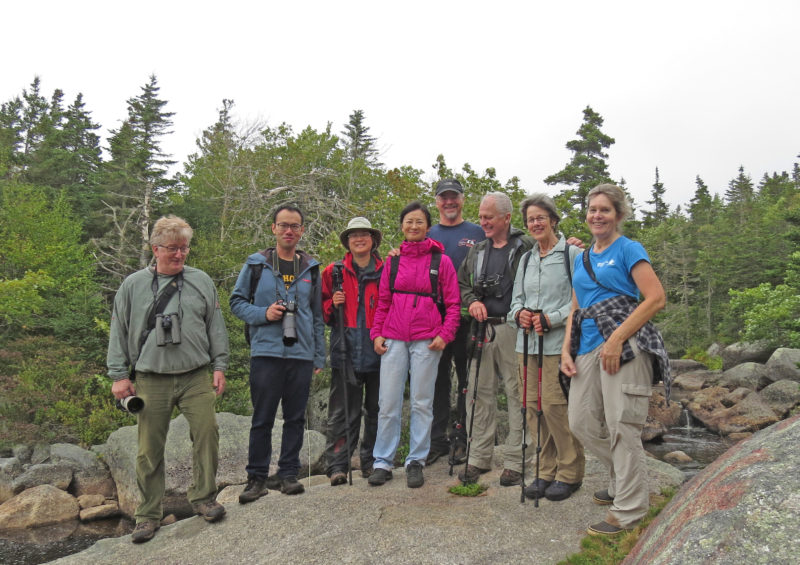 Wildlands Walk
One of our final Connecting with Nature events of the season was held at the new Pennant River Conservation lands. Hikers went on guided walks with local birders and naturalists. Although the weather was not cooperative for bird watching (wild winds that morning!) a few lucky hikers got to see a Belted Kingfisher and two Bald Eagles!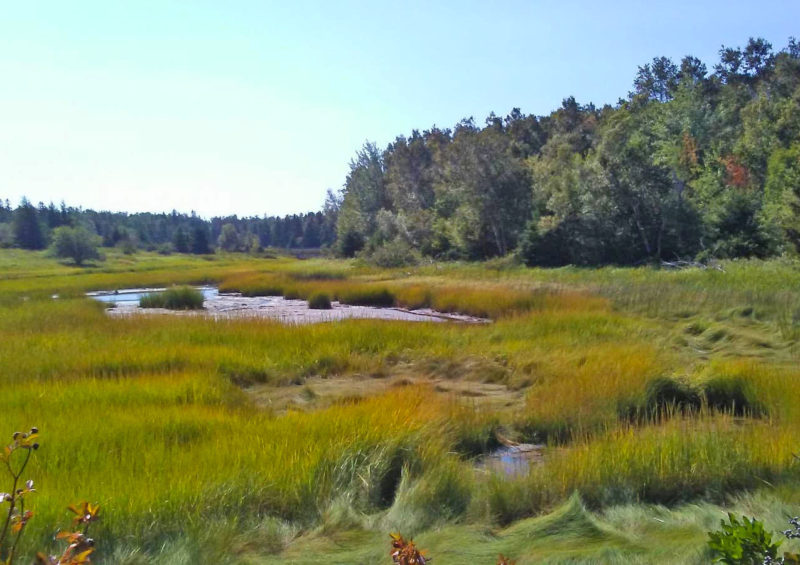 BioBlitz at the Saltmarsh
The Nature Trust partnered with the Clean Foundation as part of their coastal restoration project on the Northumberland Strait. This event was focused on capturing images of the diversity and beauty of plants and animals found in the saltmarsh.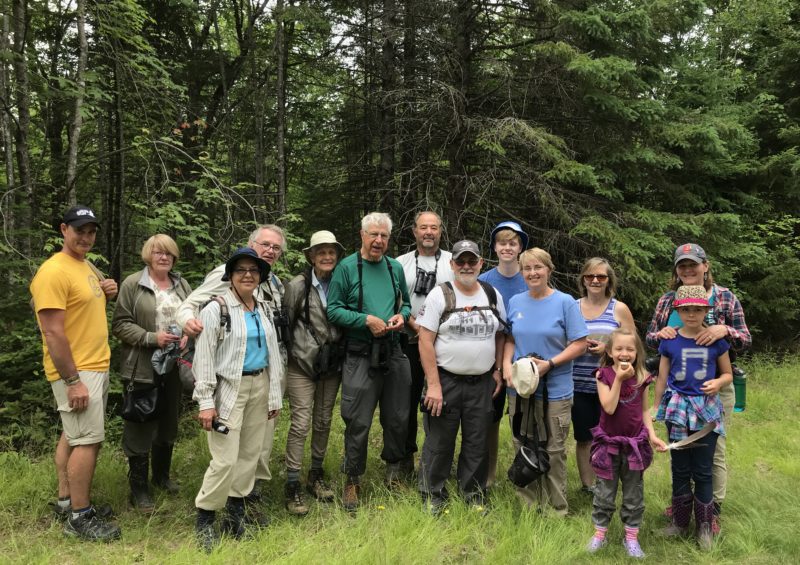 Wood Turtle and Floodplain Forest Hike
In mid-July we led a group of hikers on an interpretive walk of our Mitchells Pool Conservation Lands. This property was generously donated last year by David and Faye Sobey. Hikers learned about this fascinating freshwater environment which provides important habitat for the endangered Wood Turtle.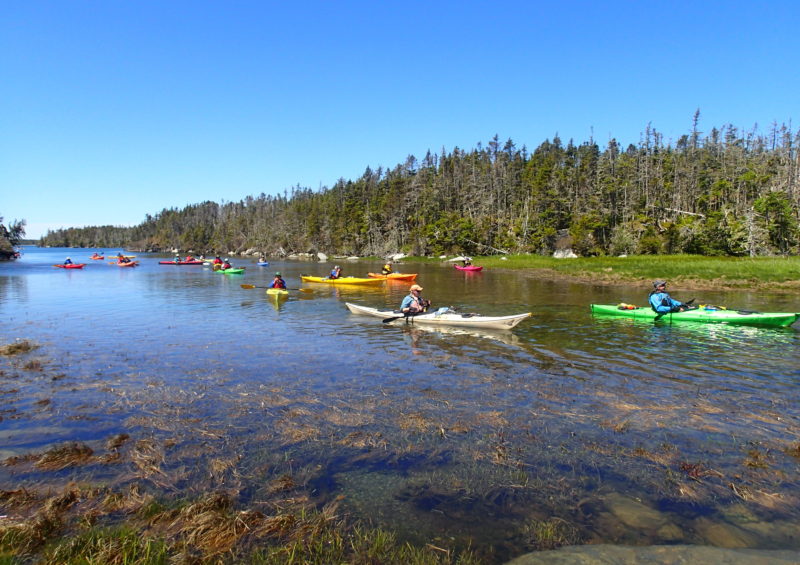 Shelter Cove Hike & Paddle
This hike and paddle to the beautiful Shelter Cove Wilderness Sanctuary took place on a picture-perfect day in June. Thanks to our guides at Coastal Adventures, participants enjoyed exploring the Shelter Cove Wilderness Sanctuary by land, by sea, or by a combo of the two!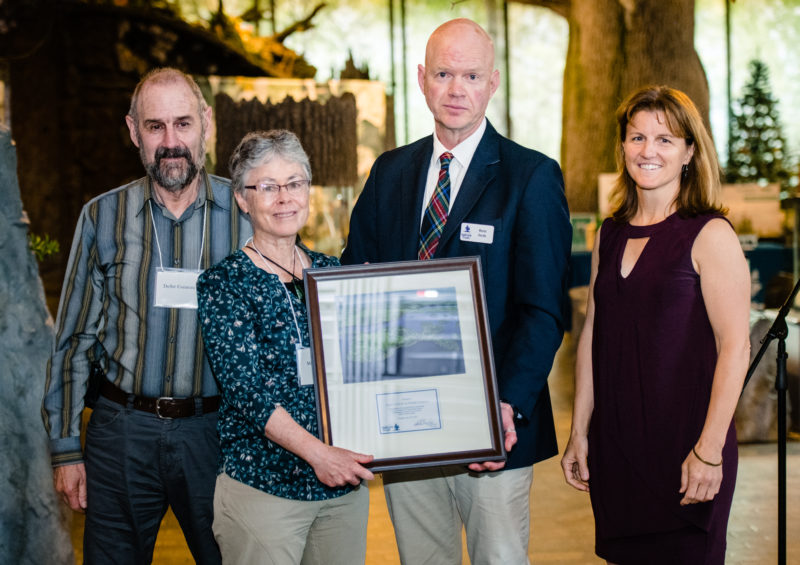 Conservation Showcase
In June, our Annual Conservation Showcase event was an exciting evening of celebration, announcements and sneak peeks at the coming months. We honored Mary Guptill and Delbé Comeau for their generous donation of La Grande Ile which protects the imperiled Sweet Pepperbush.
Annual Dinner & Auction
The Nature Trust's 21st Annual Dinner & Auction was a great success, thanks to the generous support of nearly 500 guests-our highest attendance ever! We were thrilled to share an evening celebrating conservation successes, making exciting new announcements and honoring the Sobey family for their outstanding commitment to conservation on the St. Mary's River. Thanks to your support this event raised nearly $100,000 for conservation in Nova Scotia!
It's been an exciting year for the Nature Trust's Volunteer Program. We hired a full time volunteer coordinator, Ryan MacLean, in June and she has been working closely with our Conservation Team ever since to revamp and reinvigorate our volunteer stewardship programs.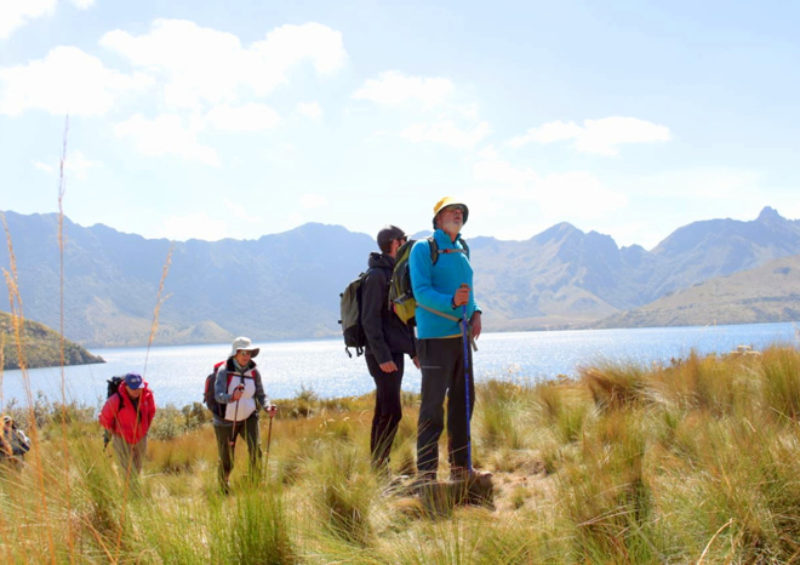 Expedition for the Earth
A team of six adventurers took part in the Nature Trust's third Expedition for the Earth adventure trek at the end of September. The team undertook a seven day trek across the cloud forests and upper amazon basin exploring fascinating crater lakes and dormant volcanoes. The team spent months leading up to the Expedition creatively raising funds and one participant, Henry Fuller tripled his fundraising goal, raising $8,000 for conservation in Nova Scotia. To date these fundraising treks have raised over $100,000 for conservation.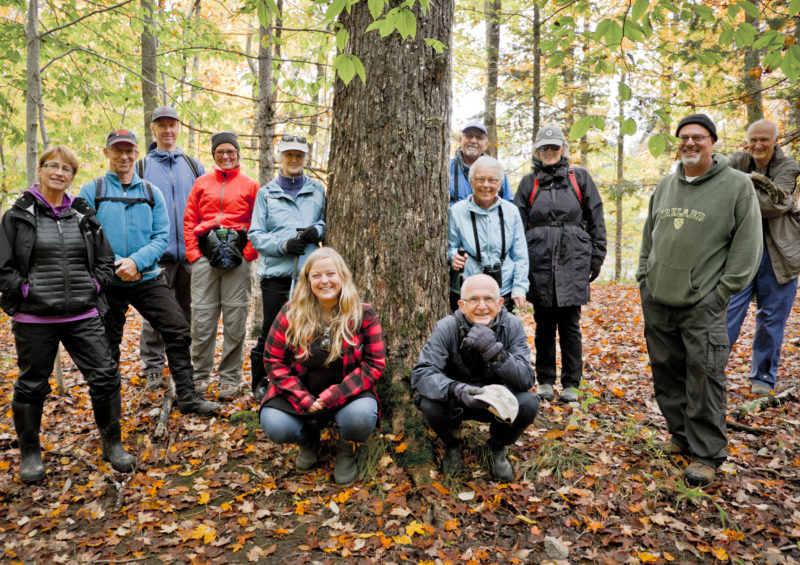 Volunteer Appreciation Hike
In mid-October we had our Volunteer Appreciation Hike at Meander River in Hants County. The fall colours and the crisp autumn air were the perfect recipe for a beautiful hike. We strolled along the lovely Meander River while learning about the property from long-time Property Guardians Richard and Grace Beazley. It was a wonderful day with friends, old and new, and a great opportunity to learn more about the ecology of these beautiful conservation lands located only 45 minutes from Halifax. A perfect fall Saturday spent with our volunteers!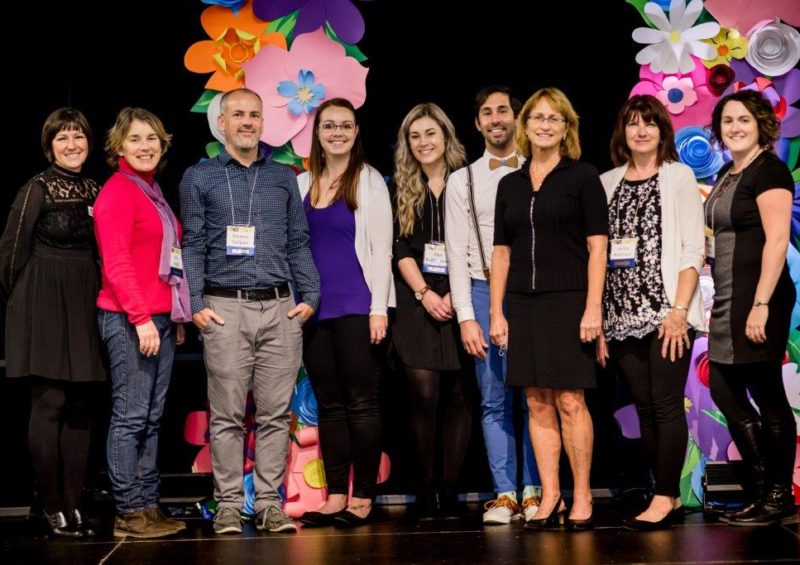 Annual Dinner & Auction Committee
Our volunteer Annual Dinner & Auction Committee helped put on a successful event again this year. The committee helps with event coordination, logistics, decor, the silent auction and raffle among other important tasks. A big thank you to this team and the many other volunteers that helped behind the scenes. We couldn't have done it without you!
2018 was a busy year and we can't wait to share with you the exciting projects we have on the horizon for 2019!