Middle Island: The Final Piece to Secure an Entire Archipelago
10 Mar 2022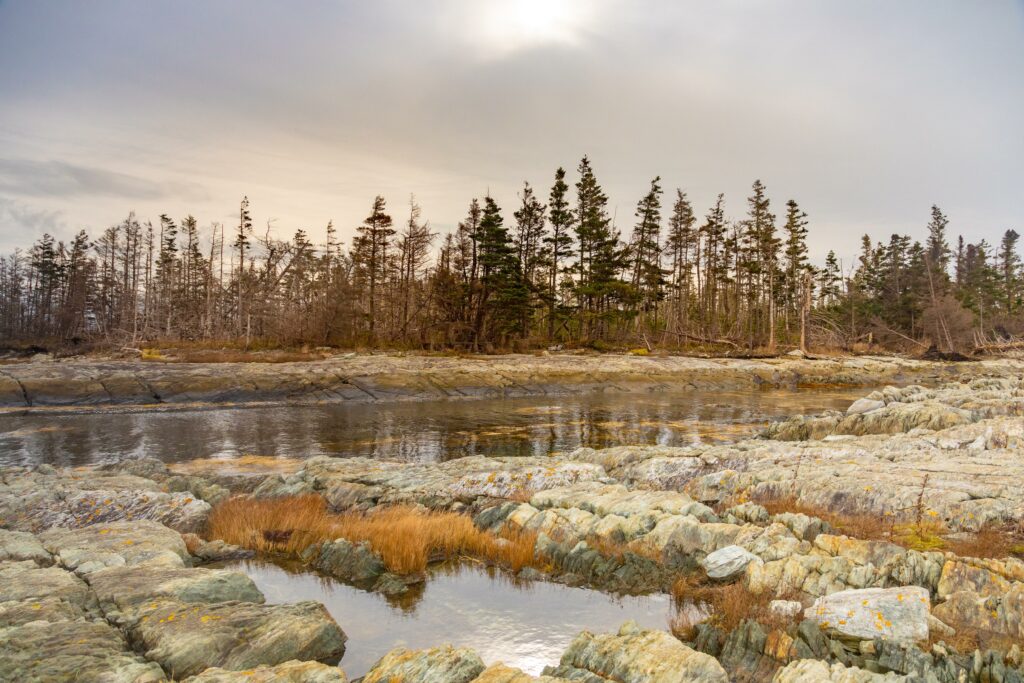 Middle Island is the final island to be secured in a coastal archipelago now fully protected by the Nature Trust, the Nature Conservancy of Canada, and the Province. It is a key waypoint on the Atlantic Flyway, a "bird highway" essential to feeding, resting, and breeding for many migratory birds. Its protection ensures the long-term ecological integrity of the entire island chain. The island's protection also supports the movement of bird colonies within and beyond the archipelago – a critical step in helping to address rapid decline in global bird populations and impacts of climate change.
Middle Island lies at the mouth of the Medway Harbour on the South Shore, within the Mahone Bay Islands Natural Landscape. It is part of an island archipelago that also includes Great Island, Selig Island and associated islets to the north that have been protected by the Nature Trust, and Toby Island to the south, which is protected by the Nature Conservancy of Canada.  Nearby areas of the mainland have also been protected by the Nature Trust, including the Voglers Cove Conservation Lands, while others are pending designation by the provincial government as the Cherry Hill Beach Nature Reserve.
Major support for the protection of Middle Island was provided through the Canada Nature Fund and the Nature Smart Climate Solutions Fund, as well as the Nova Scotia Land Legacy Trust.
The final push needed to complete the purchase came from the incredible outpouring of public support to the Nature Trust's campaign to save our iconic coastal legacy, encompassing not only Middle Island but also Lowland Cove and Sand Beach. All three of these new conservation lands represent important coastal landscapes around the province, and they all further the Nature Trust's goal of saving Twice the Wild.