Judy Robertson and Daughters: Future Focused Guardians of the Land
12 Sep 2019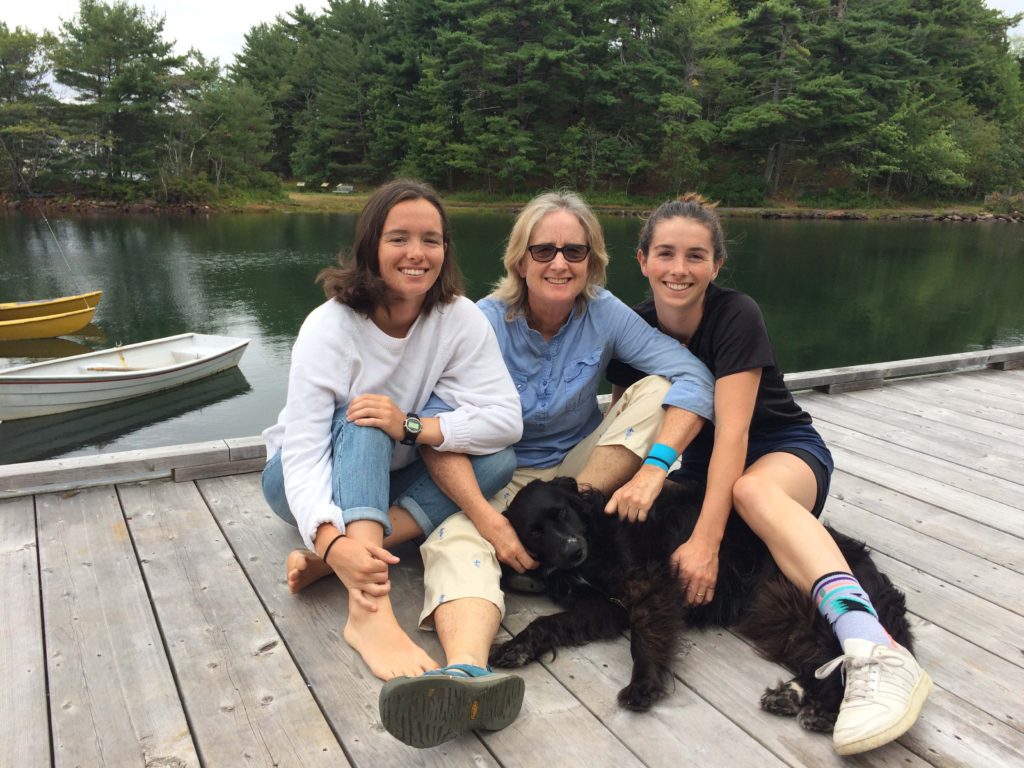 By Andy Robinson, Nature Trust volunteer writer
Long-time supporter and Board Member Judy Robertson and her daughters Stephanie and Marine have elected to support the Nature Trust as Guardians of the Land. This is their story.
"We do not inherit the earth from our ancestors; we borrow it from our children." This quote highlights a fundamental principle for Judy Robertson. She tries to embody this approach to life for her daughters' sake, and now they are young adults, shares this mindset with them.
Judy has been a Nature Trust Board Member since 2015. She explained how she got
involved. "My friend and fellow sailor Bill Greenwood had invited Bonnie Sutherland to speak at an event. I heard the passion with which Bonnie spoke and decided to get involved," she said. "I've always been politically involved but I was looking to move away from that world, to work as part of a group making a real difference in an entirely non-partisan way."
With both of her daughters now actively engaged in the outdoors and natural sciences, dinner conversations often turn to the environment and the need to protect our fragile resources.
Stephanie recently graduated with her Bachelor of Science in Ocean Sciences. She described how her studies revealed much more about our ocean health than most people realise. "People see the news stories about global warming and ocean levels rising, but I see that the news stories are just the very tip of what's actually happening," she said. "Our oceans are stressed. We extrapolated the climate trends and the future is very bleak."
Marine recently completed a program in Adventure and Eco Tourism. She is a keen sailor, and she has seen the effect of human waste and apathy on beaches and oceans across the world; plastic particles in the Mediterranean that look like sand; refuse and detritus along the Tiber, gateway to Rome.
Judy grew up on the Northwest Arm, and began recycling as a child, in the earliest days of the Ecology Action Centre. "I was always picking up garbage," she recalls. "And I loved the outdoors. At 10, I would camp out on the veranda but I've always enjoyed adventure, the outdoors and nature. However, it was only in the past few years that I decided to get involved with the Nature Trust."
"I've seen how the Nature Trust has enabled land owners to fulfill their wishes to protect their lands. An owner might be able to influence the next generation to preserve a piece of wilderness, but no one knows what future generations might want, or need to do. Preserving land through the Nature Trust means that this land is saved in perpetuity."
Stephanie supports her mother's actions. "It is excellent that there are huge multi-national organisations working to protect the planet, but I think it is really important to support local causes. If we all took care of our own backyard, then we could resolve this crisis."
Marine commented on the role of eco-tourism and conservation. "It does seem like an oxymoron to open a pristine area up to tourism, but I believe we can do so in a sustainable way. And people need to see what it is they are being asked to protect. If they don't they'll have even fewer reasons to get involved."
Judy decided to make her Guardians of the Land donation on behalf of herself and her daughters. "I wanted to recognise their passion for environmental protection, and perhaps reinforce the message that the work of the Nature Trust is for future generations."
Our Guardians of the Land program provides a tangible way for our most loyal and dedicated supporters to invest in the future of our natural legacy. To find out more, email Barbara Haley, Philanthropy Director, or call us on (902) 425-5263