There is something about turtles we just can't help but love. Nova Scotia's turtles are also a big focus for Nature Trust conservation efforts because they are all species in trouble. Blanding's turtles, Wood Turtles and Snapping turtles are all federally and provincially listed as 'species-at-risk.' Painted turtles are also being carefully monitored as their populations decline.
Our turtles face growing threats from habitat loss and fragmentation as well as vehicle strikes.
So the Nature Trust is taking action to save our treasured turtles, and you can too.
From the St. Mary's River to the Medway and Mersey watersheds in the Southwest, the Nature Trust is actively working to save critical habitat for turtles. We are protecting places where turtles can thrive.
Adopt a Turtle
Adopting a Turtle is another great way to show you care—about nature and about your friends and family too.
You can help save endangered turtles and other wildlife and share your passion for nature by adopting a turtle in someone's honour. Reach out to those you miss, appreciate or want to celebrate during these times of challenge and isolation.
With each adoption you will receive: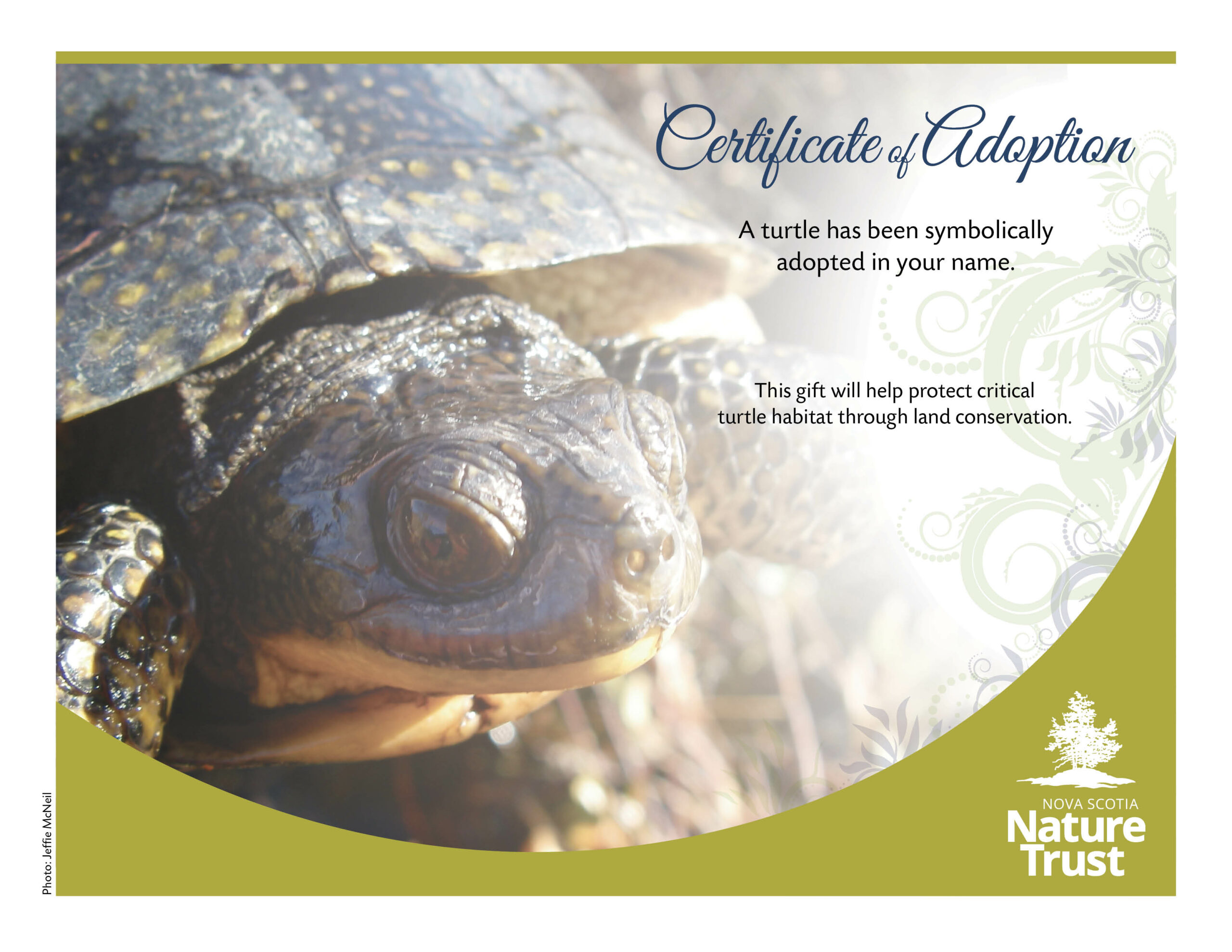 TAX RECEIPT for the full value of your gift
Official Adoption Certificate
Letter highlighting the conservation work your gift makes possible