Pam Gerry: Property Guardian By Canoe
09 Sep 2021
Pam Gerry, our Volunteer of the Month, is happy to put her itch to get into nature (and her canoe) to good use as a Property Guardian for our conservation lands at McGowan Lake and Barren Meadow!
"I've always had this pull to get out of the city at least once a month, to get in the woods and be in the quiet," she says. "Just being in the wilderness with no people around – I think that's really important for myself and for everyone."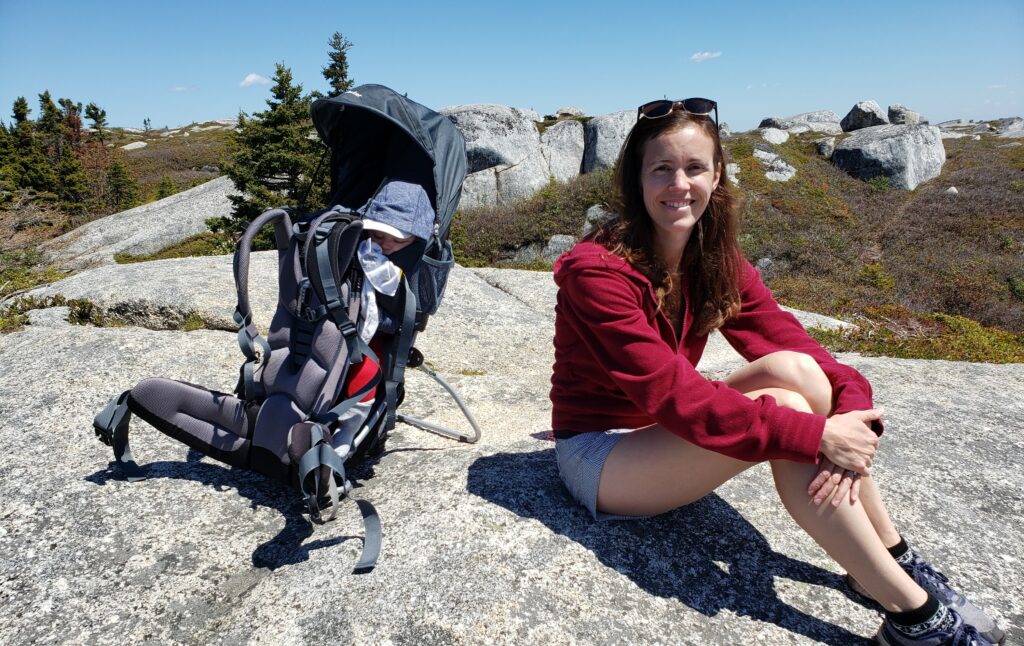 Pam was familiar with the work and goals of land trusts like the Nature Trust, having worked a summer job at a land trust in Ontario. After moving to Nova Scotia three years ago, she was ready to find some like-minded people – and living in Dartmouth, she knew that the office was close by and signed up to volunteer. "When I move to a place I like to explore the land, so this is the perfect opportunity to go check out somewhere that's beautiful and remote," says Pam. "I was open to any area within two hours of where I live and I wanted to be able to canoe, so I said I could do a remote site." So after Property Guardian training, Nature Trust Stewardship Coordinator Joanna assigned Pam (and co-paddling husband) one canoe-accessible site and another close by.
While the canoe facilitates access to the property, it also means that every visit requires a fair bit of planning. "The first day we went was super windy and it took so long," Pam remembers. Checking the wind forecast is now part of the planning process. "Now I'm starting to understand the arc of the day. You pick a day, you pack your lunch, it's an hour and a half drive. You always do the canoe site in the morning because that's more strenuous, and then you have time to do the walk-in site."
Pam also explains how the experience of being a Property Guardian has evolved. "When you do your first photo monitoring you're a bit overwhelmed. You have your compass, your GPS, you're just trying to find photopoints. But once you start coming back to the sites you really start to get familiar with what you're looking for, and really start to make a connection to the land. One site has an old road that runs on it, and it keeps getting more and more overgrown each time we visit – it's really neat to see nature taking back its own."
And over time, the volunteer experience has expanded in another way: Pam's nine-month-old son joined in on their most recent monitoring trip. "We brought a little picnic blanket and some toys, and when we had to pull up some grapevine we just threw some Cheerios down and he was fine," Pam laughs. The smallest member of the team was, however, ready to get out of his life jacket and call it a day after the first site.
"I appreciate the idea of preserving land in perpetuity for its own sake and I'm happy to be able to take part in the process as a Property Guardian."
Pam and our other volunteer Property Guardians are a vital part of fulfilling our promise of "forever wild." Thank you for all of your work!