Another conservation win for growing Mabou Highlands
30 Jan 2023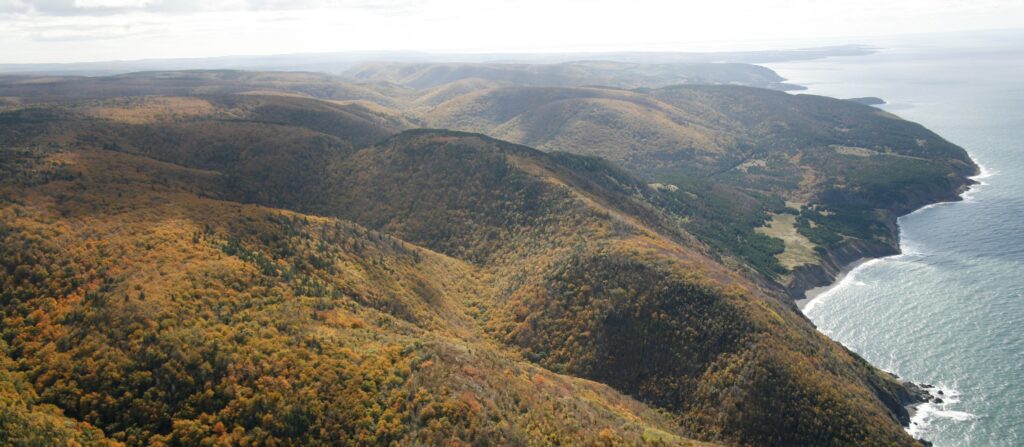 A 50-acre addition to our Mabou Highlands conservation lands marks another huge win for conservation in Cape Breton. An important addition that will further add to the growing assemblage of protected land within the Mabou Hills landscape consisting of the Cape Mabou Wilderness Area and adjacent lands secured by the Nature Trust and the Nature Conservancy of Canada.
The newly secured property features coastal cliffs and meadows, old growth hardwood forests, brooks and ravines, and provides habitat for several species of interest like moose and multiple bird species of conservation concern, such as the Eastern Wood-Pewee.
The Mabou Highlands conservation lands represents the largest land assemblage in the Nature Trust's 28-year history, encompassing nearly 3,000 acres of protected wilderness. A vast area of coastline between Mabou and Inverness, the area stretches six kilometres end-to-end, from the sea to the top of the mountains between Sight Point and south of MacKinnons Brook. They represent some of the last undeveloped coastal lands in Cape Breton.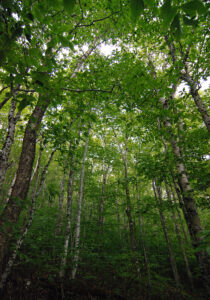 The property was generously donated by Bob and LeeAnn Kinzer, summer residents in the Mabou area, who have already helped protect several Nature Trust properties as part of the Mabou Highlands conservation lands assemblage. The couple are currently working to help us secure additional surrounding properties in the area, and we are truly grateful for all their efforts in helping protect wild areas in Cape Breton.
While we always consider securing more land a victory for land conservation, it also means there is more work ahead. The Mabou Highlands remains a priority area of conservation for the Nature Trust, and we are committed to saving more wild spaces here in years to come.
Future securement and stewardship of these lands is made possible by the incredible generosity of landowners, donors and the Canada Nature Fund Target 1 Challenge fund. You too can play an important part in helping conserve Cape Breton's coastal conservation legacy by supporting the Nature Trust's Twice the Wild campaign.