Mary Ann Beaton: Mabou heritage now preserved forever
08 Feb 2021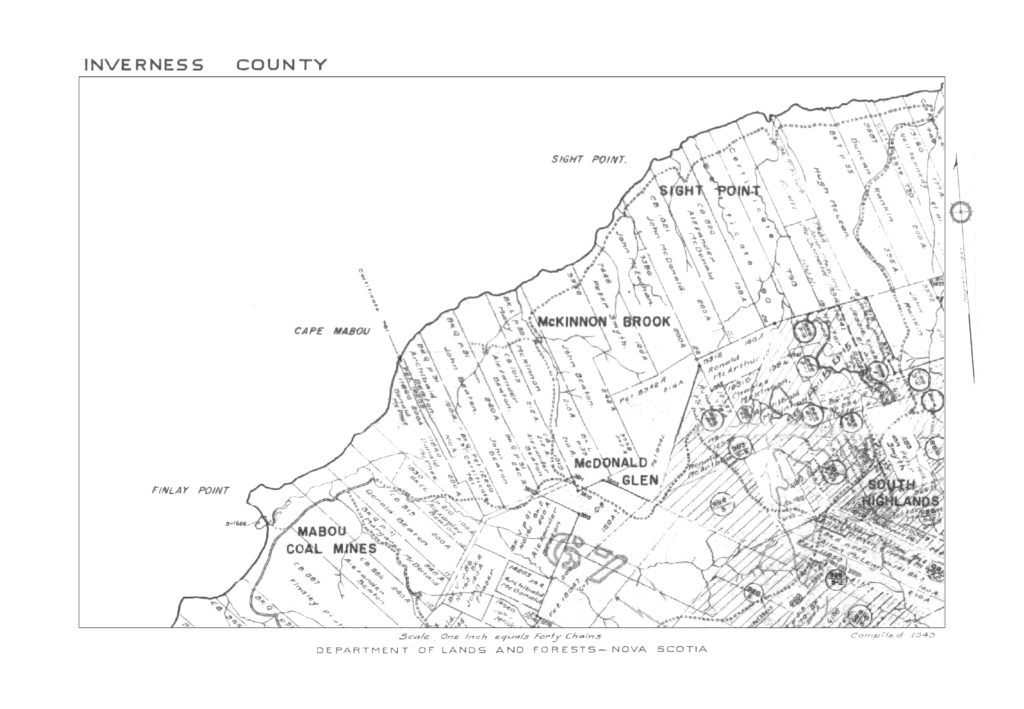 By Andy Robinson, Nature Trust volunteer Storyteller
In 1804 two brothers; Alexander Beaton and Finlay Beaton had grown tired of the land tenure system in Scotland, so they set sail from Lochaber, Scotland, to Prince Edward Island. They settled in East Point, right across from Cape Breton, but right away they found the same land tenure system they had left behind in Scotland. They longed for freedom and their own land, so in 1809 they loaded their families aboard rowboats and set off across the strait. The families settled at the Coal Mines of Mabou. They were the first white men to settle there.
It is fair to say that Alexander or Finlay would be the ancestors to Douglas Beaton, himself of Mabou Coal Mines. Douglas was left a piece of property on the Mabou Highlands by his mother, who was left the property by her father. Since Douglas died in 2004 aged 93, it is likely that Grandfather Beaton acquired the land sometime in the mid 1800's.
Donald was married to Mary Ann, and together they worked a 200 acre farm in the Mabou Coal Mines, all by hand or with horses. They kept cows and sheep also. Donald would visit the Highlands property from time to time to gather wood, but Mary Ann never saw reason to go. She had her work cut out with the farm and housework. The couple had 17 children, so free time was a precious commodity.
Now 87, Mary Ann still lives on that same farm property. Today she has a mini-home and her son has the farm, although it is no longer worked.  Two other daughters live on the property also, and another has a summer cottage there.
Mary Ann recently sold Donald's old family property to the Nature Trust to form part of the Mabou Highlands Conservation Area. This property is significant because it provides a bridge between existing Nature Trust lands and the Cape Mabou Wilderness Area. Over the last two years the Nature Trust has protected eight properties in this area totalling over 1500 acres.
The Mabou Highlands area is one of the focal areas in our campaign to protect Twice the Wild by 2025. If Mary Ann's story has inspired you, please consider helping us save even more land in this region, and across Nova Scotia, with a campaign donation that unlocks 4:1 matching funds!