Crucial bird habitat protected on Blanche Island
28 Mar 2023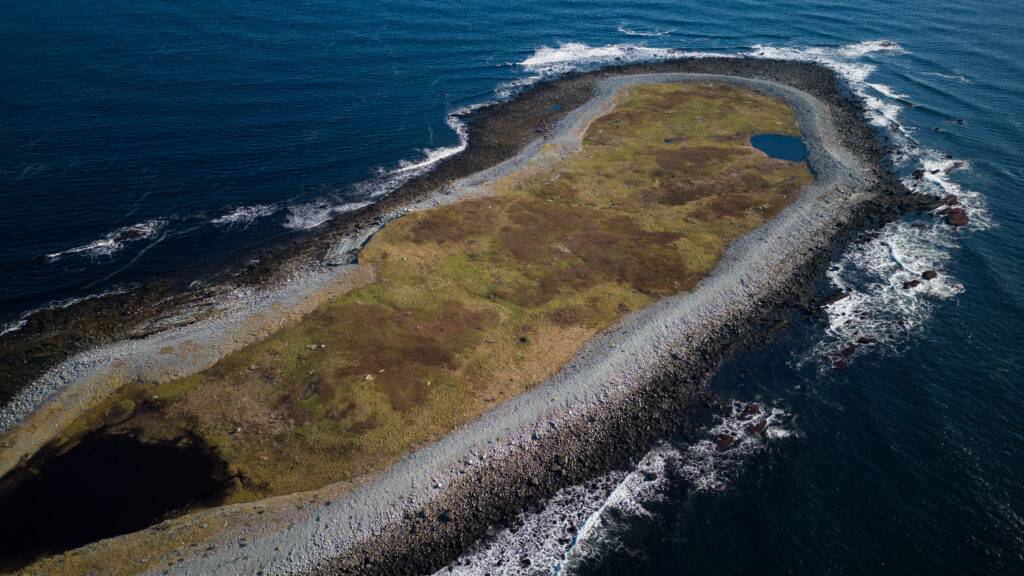 Nearly one kilometre from Nova Scotia's southern coast lies Blanche Island, a 36-acre haven to large numbers of several marine and migrating bird species. The unforested island provides crucial habitat for nesting seabirds, with hundreds of gulls, terns, cormorants and eiders utilizing the island for breeding purposes in recent years.
The newly protected island is located within the Nature Trust's Southwest Nova/Kespukwitk Coastal Islands, a focus area consisting of numerous coastal islands, some of which are recognized as globally significant for the conservation and recovery of a variety of bird life.
To date, we've been able to secure over 1,000 acres of important habitat here, alongside other provincially, federally and privately protected areas, and the securement of Blanche Island is another triumph in the collective ambition of saving our coastal treasures in southwest Nova/Kespukwitk.
Data from eBird and the Canadian Wildlife Service indicate that the island has been known to support hundreds of Great Black-backed Gulls, Herring Gulls, Common Eiders, and Double-crested Cormorants during nesting and breeding seasons over recent decades, as well as dozens of terns and Black Guillemots. It's also visited by a diversity of shorebirds during fall migration.
This was apparent for our stewardship and conservation team, as they encountered over 100 ground nests during a recent monitoring trip of the island.
The island is connected to the mainland underwater via the Blanche Island Bar, which can sometimes be visible at low tide. The area is unforested with herbaceous vegetation and brambles, a mixture of native and non-native species, and several small pools and wetlands. It's predominantly an untouched area with exception to some sheep grazing in past years and, until recently, a small shelter that is now gone.
Blanche Island falls within the Municipality of the District of Shelburne and is part of the Shelburne Headlands natural landscape, known for its indented coastal low relief areas with many large headlands and bays. It's also in the South Shore Sandy Beaches coastal segment, where less than 5 per cent of islands currently benefit from some level of formal protection.
Located several kilometers from the island are other Nature Trust conservation lands, including Purgatory Point, Crow Neck Beach and Port La Tour, as well as other associated areas that have been protected by the provincial government.
Major support for the securement of Blanche Island was provided by the Nature Smart Climate Solutions Program and the Nova Scotia Crown Share Land Legacy Trust, with the remaining funds to acquire and provide long-term care of the island raised through public donations. Thank you to everyone who made this conservation win possible!
To help support the ongoing conservation efforts of Blanche Island and other coastal treasures throughout Nova Scotia, support Twice the Wild today.