Canada Invests in Land Trusts to Protect Biodiversity
24 Apr 2019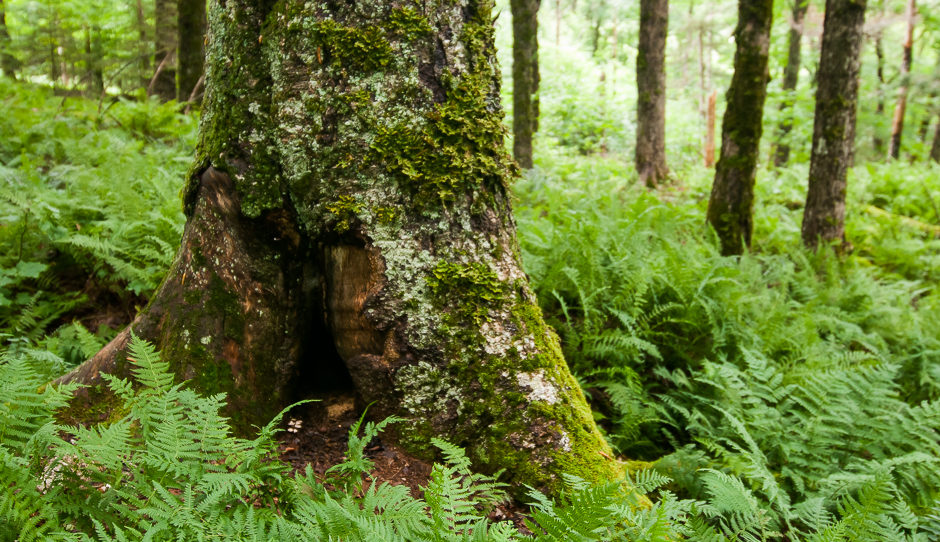 We, along with partner land trusts across Canada, are celebrating a new federally-funded $100 million program to safeguard biodiversity across Canada. The four-year Natural Heritage Conservation Program (NHCP), announced on April 23 by Catherine McKenna, Canada's Minister of Environment and Climate Change, will help protect more of Canada's nature, through the power of Canada's land trusts. The fund will support privately protected areas in ecologically sensitive landscapes, from forests and wetlands to lakeshores, rivers and coastal islands.
"Nature is our most precious resource. By working together, we can double the amount of nature we're protecting in our oceans and our lands from coast to coast to coast. Today's investment will help protect nature closer to where Canadians live at the same time as focusing on the parts of Canada that are facing the greatest threats to areas rich in biodiversity," noted Catherine McKenna, Minister of Environment and Climate Change at the announcement.
Our Executive Director Bonnie Sutherland commended the Minister and her Government's ambitious conservation action. "We enthusiastically applaud the Government of Canada's historic investment in biodiversity and its recognition of the critical role land trusts play in effectively protecting Canada's biodiversity."
For every dollar of federal funding, land trusts will provide a minimum $2 in matching funding from non-federal sources, including donations of lands.
While 80 per cent of the funding will go to the Nature Conservancy of Canada and Ducks Unlimited Canada, $20 million ($5 million annually for 4 years) is earmarked for Canada's local and regional land trusts under a new program to be administered by Wildlife Habitat Canada. The program is open to all 140 land trusts across Canada, through a competitive annual call for proposals. While there is no regional allocation or guarantee of funding for Nova Scotia, we are hopeful at least some funding will flow to Nova Scotia, especially because the majority of the province is under private ownership.
We have already made big strides forward in biodiversity conservation on this coast, with the help the Canada Nature Fund Quick Start Program—an initiative launched in 2018 to build momentum for the multiple Nature Fund programs being rolled out by the Government of Canada this spring. Through the Lasting Landscapes campaign, we secured protection for 17 new conservation sites (3200 acres) across the province in just a few months, thanks to the Nature Fund and generous public support.
If successful in securing some of this newly announced funding, we will continue to ramp up the pace and scale of land conservation in Nova Scotia, aiming to make significant progress in the race against time to protect Nova Scotia's wild spaces and the species that depend on them.
Nova Scotians seem eager to help make that happen. "Based on the tremendous public outpouring of support and encouragement for our Lasting Landscapes campaign, it's clear that Nova Scotians want to see continued immediate, tangible and lasting protection of nature in Nova Scotia," said Sutherland.
Any NHCP funds flowing to Nova Scotia will require a 2 to 1 match ($2 in publically raised funds for every $1 provided by the NHCP), so Nova Scotians have a critical role play in making major land conservation gains in the places they love.
We have protected over 14,000 acres of Nova Scotia's most outstanding natural areas during our first 25 years of land conservation.  Over 110 conservation lands are protected, forever, for nature, and for people too. If interested in helping to protect biodiversity, you can click to learn more about donating or volunteering. You can also give us a call at (902) 425-5263.