Announcing our Twice the Wild campaign cabinet!
08 Mar 2021
High-profile group assembles to help the Nature Trust double its conservation lands by 2023
Nature has never been more at risk. But we can still save Nova Scotia's irreplaceable wild spaces and species—if we vastly accelerate the pace of land conservation. Announced in September 2020, the Twice the Wild campaign aims to double the amount of land the Nature Trust protects and stewards across the province by 2023, bringing its conservation lands from 15,000 to 30,000 acres. 
This landmark campaign is led by a high-profile cabinet, whose members have committed to making the Nova Scotia Nature Trust their charity of choice with their own generous donations as well as their volunteer service to the fundraising effort. The members of the cabinet are: Peter Porteous (Chair), Paul Comeau, Henry Demone, John S. Hunkin CM, Ella McQuinn, Bill Morris, Douglas Reid, Maureen Reid, and Lara Ryan. "The fact that this group of people has signed on to offer their expertise and breadth of experience in itself demonstrates the momentous potential and appeal of this campaign," says Rick Emberley, Chair of the Nature Trust Board of Directors.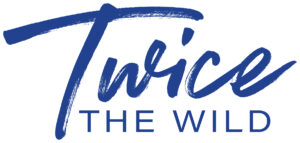 Thanks to matching funds from major partners including the Government of Canada and the Nova Scotia Crown Share Land Legacy Trust, every campaign donation is matched 4:1, meaning a gift of $1000 unlocks $4000 more for a total of $5000 in land conservation. "It speaks volumes that this group of funders is investing in land conservation to this degree," says Henry Demone, former CEO of High Liner Foods. "I'm proud to be able to offer my experience and networks to help the Nature Trust access this level of funding to save more nature." 
The members of the cabinet have pledged to help raise $4 million from the public. "Thanks to these matching funds, the $4 million that we raise actually means a total of $20 million to help acquire the important properties that the Nature Trust has identified," says John Hunkin, former Chair and CEO of CIBC. "And if we're successful we will have twice the wilderness for all of us to enjoy forever."
Management consultant Ella McQuinn has been a part of conservation and Nature Trust efforts for many years, and says that this campaign is "truly visionary." She calls it "a bold move that looks to the future for Nova Scotia. It makes all the efforts and successes of the past 25 years even more valuable by providing the foundation for something never done before, with this unprecedented match from a group of funders working toward the same goal."
"This campaign is about a unique window in time to make a forever difference," says Peter Porteous, Vice President of Business Development for Steele Auto Group and chair of the campaign cabinet. "This doesn't feel like any other fundraising effort that I have been part of; the passion and personal conviction of every member of the campaign cabinet really shines through. This team is 'all in.'"
Each member of the cabinet brings their own inspiration for contributing their highly sought-after attention. "I've been deeply impressed by the broad grassroots support that the Nature Trust already has," says Douglas Reid, Partner with KPMG. "Big wins and major donors are important, but this is a unique opportunity for all Nova Scotians and friends of Nova Scotia – the matching program really means that every dollar matters, and everybody can make a truly meaningful contribution that they should feel proud of."
"I want a Nova Scotia where our children and grandchildren can come to know the beauty of our province through access to spectacular protected properties," says Maureen Reid, President and Founder of BoardWorks Consulting Inc. "I also want a Nova Scotia that is home to a rich biodiversity landscape and where every aspect of nature is thriving. This is why the Twice the Wild campaign is so important to me."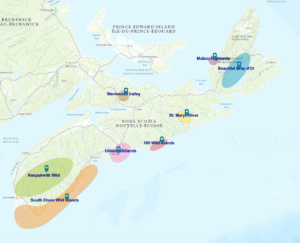 Through Twice the Wild, the Nature Trust has already protected well-loved areas like the Blue Mountain Wilderness Connector and natural treasures like the critical bird habitat found in the Tusket Islands. Other areas targeted for protection include expanding signature land projects in the Mabou highlands, Wentworth Valley, St. Mary's River, 100 Wild Islands and urban wildlands. The campaign will also add brand new protected areas, including coastal habitats and islands, rare gypsum and old forest sites, and habitat for endangered wildlife. The targeted lands are not only ecologically important and diverse, but provide space for people to explore and enjoy the outdoors. Explore the campaign's focal areas on this interactive map.
The campaign also comes at a time when appreciation for nature continues to grow, thanks to ongoing gathering restrictions. "Joining the campaign team felt like such a positive thing to be able to do just as the world was locking down during the first part of the pandemic," says Lara Ryan, sustainability consultant and Nature Trust Board member. "I spend so much time in the woods and COVID only reinforced to me how important that is. Serving a nature-protecting organization feels like using some of my talents to repay my debt to nature."