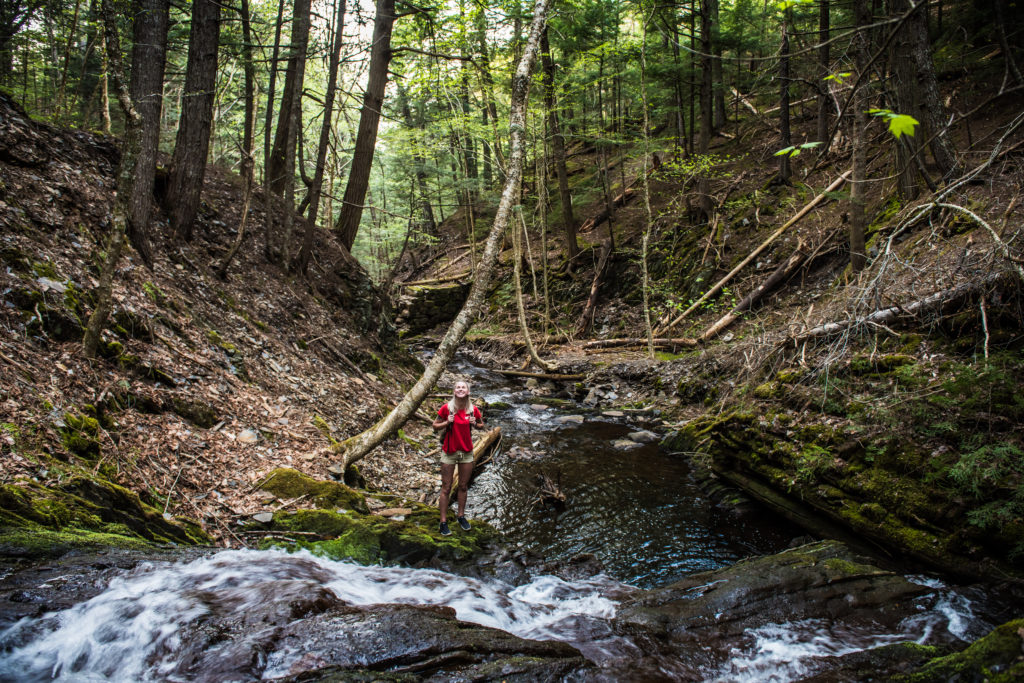 A Forest Oasis
The Wolfville Watershed Nature Preserve sits within the Gaspereau River watershed on the South Mountain. With spectacular views of the Gaspereau Valley, the Minas Basin and Cape Blomidon, the 605 acre Nature Preserve is home to many exceptional natural features:
Old-growth Hemlock forest towering above large, steep sided ravines
Acadian forest on the path to becoming the old-growth Acadian forest that once thrived on this landscape
Undisturbed wetlands feeding Duncanson Brook and Little Indian Brook
Interesting plant life including pitcher plants, cranberry bushes, Rose Pogonia and Spotted Coral-root orchids
Old-growth forests like those found in the Preserve are now exceptionally rare in Nova Scotia. Most of these old forests have been logged or converted to agricultural use, so that today, less than 1% of Nova Scotia's current forests are old-growth.
A Historical Property
The property was the original water supply for Wolfville and it still serves as a back-up water supply source. This important role meant there was no development here, providing a level of protection that ensured the outstanding ecological qualities of the property were maintained. However, natural areas throughout our province face increasing pressures from agriculture, forestry, residential, and other development.
In 2007 the Nature Trust partnered with the local community and the Town of Wolfville to eliminate any threat of future development through a conservation easement. This action permanently protects this natural treasure for future generations to enjoy.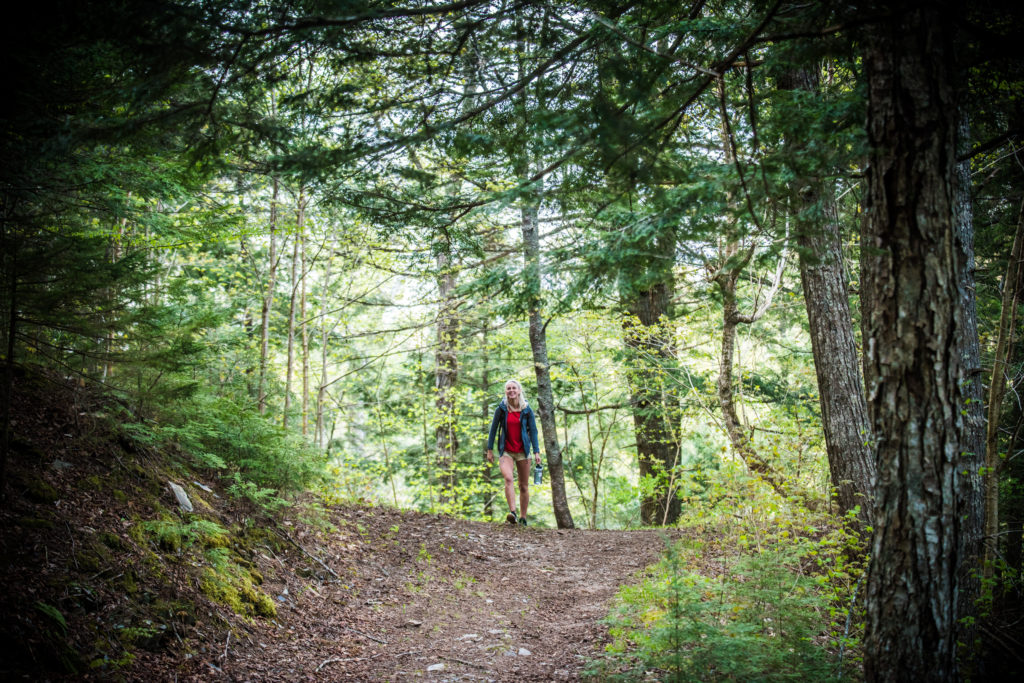 Partnering for Conservation
The Wolfville Watershed Nature Preserve is the result of a unique partnership between the Nova Scotia Nature Trust and the Town of Wolfville. The Town and the late Mayor Robert Stead demonstrated exceptional leadership and vision in placing the property under a conservation easement with the Nature Trust. This agreement permanently restricts any subdivision or development on the site, and ensures all activities are in keeping with preservation of the site's natural values. Under the agreement, the Nature Trust is given the rights to enforce the conservation restrictions, thereby ensuring its permanent protection.
This partnership sets an exciting precedent for government and community partnerships in land conservation. It is the first partnership of its kind between a community land trust and a municipality in Canada. It provides an excellent model for other municipalities to work together with non-government land trusts to permanently protect important municipally owned natural areas.
You can help protect this exceptional place
Like any precious gem, the Wolfville Watershed Nature Preserve needs ongoing care if we are to maintain its beauty and ecological integrity.
Please donate to support our property stewardship program, enabling future property monitoring, management and enforcement
Consider becoming a volunteer Property Guardian for the Preserve.
Thank You to our Individual Supporters
Jim Wolford
Janice Flynn
Ford Spidle
George Alliston
Fred Chipman
Roy Brideau
John Fuller
Councilor David Mangle
Zelda Weatherbee
Gregg Morrison
Jim Dewar
Lorraine Jones
Bernard Forsythe
Thank You to our Lead Campaign Donors
Government of Canada
Town of Wolfville
Fred and Nancy Chipman
Curtis Chipman
Fred and Elizabeth Fountain
M Fountain
David and Margaret Fountain
Jean Marsh
Scotia Investments
The late Alex Colville