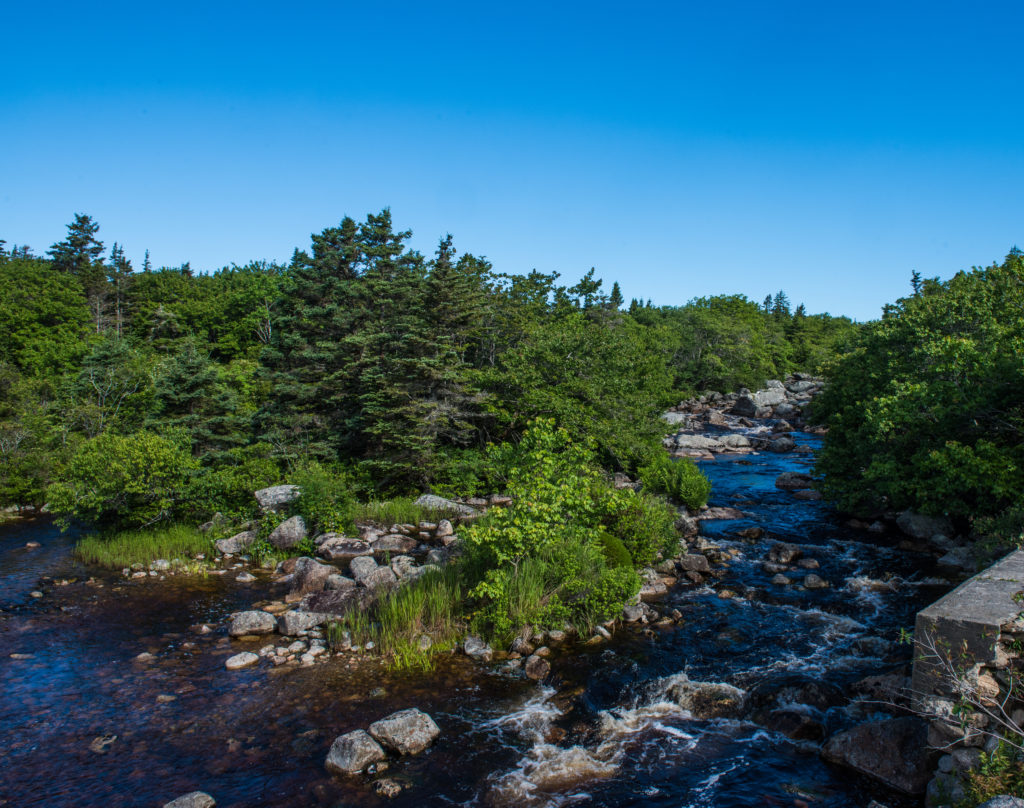 The Pennant River conservation lands near Sambro preserve over 300 acres of lakes, river, wetlands and coastal barrens just 30 minutes from downtown Halifax.
The conservation lands protect a natural corridor that extends from near the coast at Pennant Cove, along both sides of the Pennant River, through a series of inland freshwater lakes, streams, bogs, wetlands, barrens and forests, back to the sea at Sambro Basin. They protect an important migratory corridor for fish, moving between spawning and feeding grounds, and for birds and other wildlife that use river corridors as an essential travel route. Every spring, Blue herons and osprey gather by the river mouth to feed on migrating Gaspereau. Endangered American eels make their way up the river on a similar journey.

The mossy forests and wetlands provide important habitat for several species of birds on Canada's endangered species list such as Olive-sided Flycatcher, Canada Warbler, and Rusty Blackbird. They shelter a diversity of ferns, and delicate forest plants, lichens and mosses, including potentially rare species. The protected area even offers potential habitat for the small local population of endangered Mainland Moose.
The conservation lands border the Terence Bay Wilderness Area and are close to Crystal Crescent Beach Provincial Park. Their protection creates connectivity and corridors between protected areas that is essential for wildlife and for the long-term preservation of healthy natural ecosystems.
The Pennant River Conservation Lands include a treasured spot that many people know and love, known as "The Brook." The site includes a series of scenic swimming holes, hiking trails, and fishing pools. It is a place that has been enjoyed by generations and locals and visitors alike.
The lands were owned by a family who understood that this is truly a unique place. The landowners have fond memories of the land, a place they would go to unwind and escape from the stresses and pace of everyday life. It was a place they take their children and now grandchildren, to connect with nature and to connect with each other. They have now very generously entrusted their land to the care of the Nature Trust through a land donation. They wished to see the lands kept intact, for nature to thrive, and for people to be able to continue to enjoy this natural sanctuary for generations to come.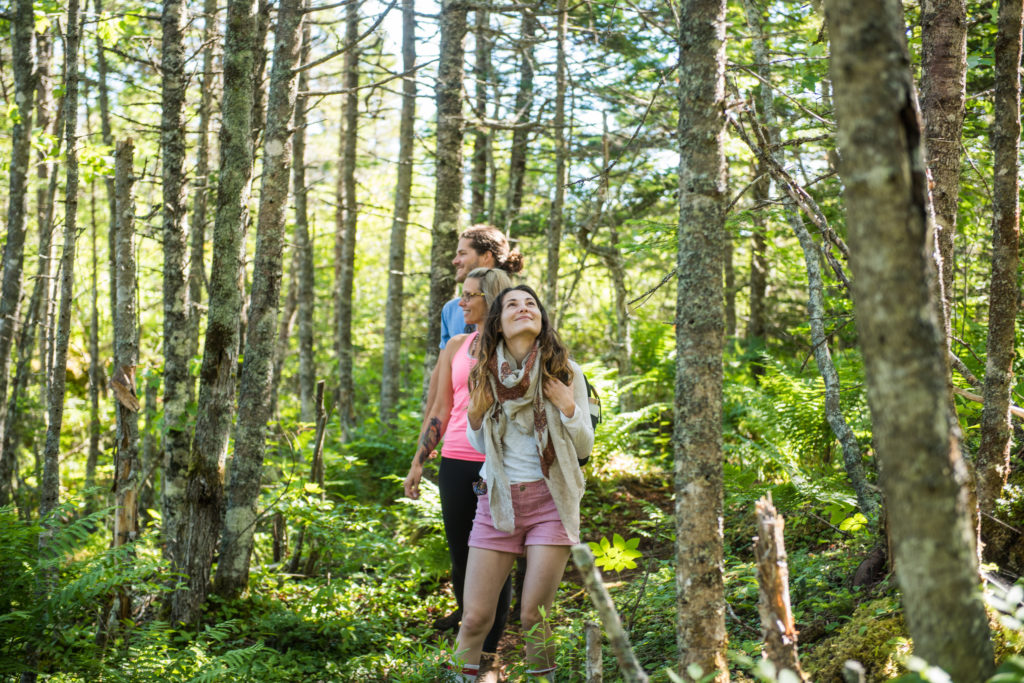 The new conservation lands add to our growing network of sites protected in the Halifax area including the Purcells Cove Conservation Lands in the Halifax Backlands, Troop Island, Rogues Roost and the 100 Wild Islands.
This conservation win helps to advance national, provincial and municipal commitments to biodiversity conservation. The Government of Canada has joined international efforts to preserve the planet's biodiversity, including an ambitious commitment to protect 17% of Canada's terrestrial areas by 2020. Nova Scotia has committed to preserve at least 13% of the province as protected areas, and is proposing the province's first biodiversity act.
Special thanks to Environment and Climate Change Canada's EcoAction Community Funding Program and the Marguerite Hubbard Charitable Foundation for funding this and other freshwater conservation efforts. Thank you to the TD Friends of the Environment Foundation for supporting our Urban Wildlands program, and to all the generous individuals and families that make all our conservation achievements possible through their donations and volunteer energy.