A Homecoming Gift for Birds: Peases Island Saved for Migratory Birds
27 Apr 2020
At such a difficult time for all of us, nature is a great source of hope and inspiration. As we hunker down and stay close to home due to the pandemic, our avian friends are just beginning a miraculous long-distance adventure. Soon our forests and backyards will be filled with joyful birdsong.  From tiny hummingbirds to majestic ospreys, migratory birds have begun to fly thousands of miles back to their summer homes here in Nova Scotia. And this year, the birds might just be singing a little sweeter because a delightful surprise awaits them. Peases Island, a critical first Nova Scotian stop at the end of their long and arduous travels, is now protected, forever.
Peases Island Protected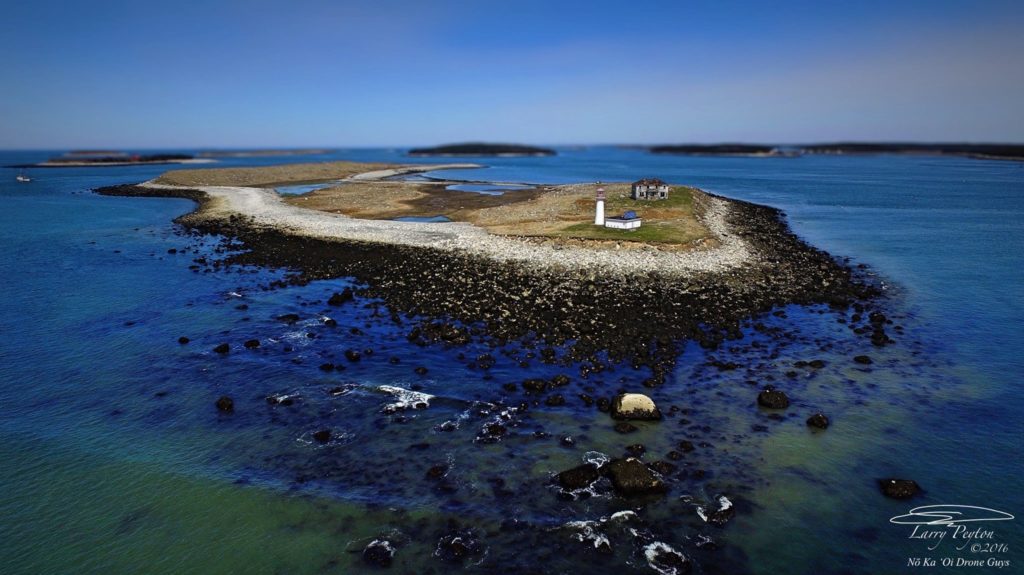 Amid alarming worldwide bird population declines and other bad news stories, we are delighted to bring timely and encouraging news for birds and bird lovers with the protection of Peases Island. The 28 acre property, located at the southwest tip of the province, provides important refuge for migratory and breeding birds, including endangered Roseate Terns. It adds to a growing network of Nature Trust protected islands in "the Tuskets," a chain of islands that is globally significant for bird recovery and conservation. It complements over 1000 acres of other protected island habitats, including the Nature Trust's nearby Bald Island group, the 340 acre Bon Portage Island, conserved through a conservation easement with Acadia University, and over 650 acres on the renowned Seal Island.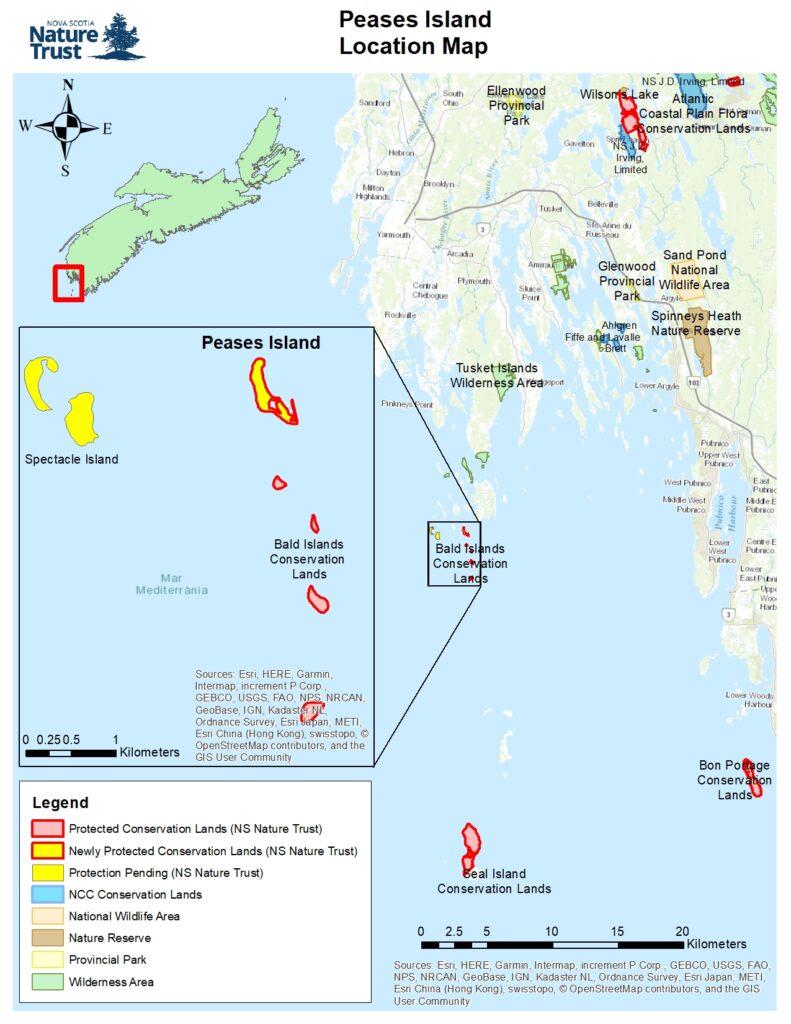 From coastal barrens and beaches to salt marshes and lagoons, the island supports diverse habitats that provide much needed space for breeding and nesting, as well as for resting and feeding along a critical migratory route, the Atlantic Flyway.
With 96% of coastal islands in the area privately-owned and very few (approximately 6%) formally protected, island conservation is critical in protecting coastal biodiversity and recovering and sustaining bird populations.
Birds in Crisis
A recent report, the State of North America's Birds, raised the alarm about birds, estimating that 30 percent of birds, about one billion birds, have disappeared from North America since 1970. One third of bird species across the continent are threatened with extinction. Forty percent of migratory birds are in decline, with 430 species that migrate among Canada, the U.S. and Mexico, considered to be of "high concern" for conservation due largely to human-caused habitat loss and climate change. Scientists warn that if these trends are not turned around quickly, recovery will simply not be possible. Protecting important bird habitats is key.
The Island's Long-time Steward
A multi-generational passion and concern for birds inspired the island's owner, Dickinson Henry, both to acquire Peases Island decades ago, and subsequently to sell the island to the Nature Trust as a protected area.
"I grew up banding birds on the Tusket Islands with my mother, the late Marie Curnen Henry. She was a devoted bird watcher who passed on her love of birds and of these islands to me and to her grandchildren. When the opportunity arose to acquire Peases Island and to ensure it didn't go to a private developer, I didn't hesitate. After 30 years of stewarding the island, it means a lot to me and my family to entrust the island to the Nature Trust, and to know it will always be there, as a safe refuge for the birds. I know its protection also means a lot to the local community, who have been stewards of these islands for many generations."  Dick Henry, long-time steward and owner of Peases Island
The Birds of Peases
Seabirds and shorebirds, two bird groups facing some of the most drastic declines globally, will particularly benefit from the island's protection, including a number of species-at-risk.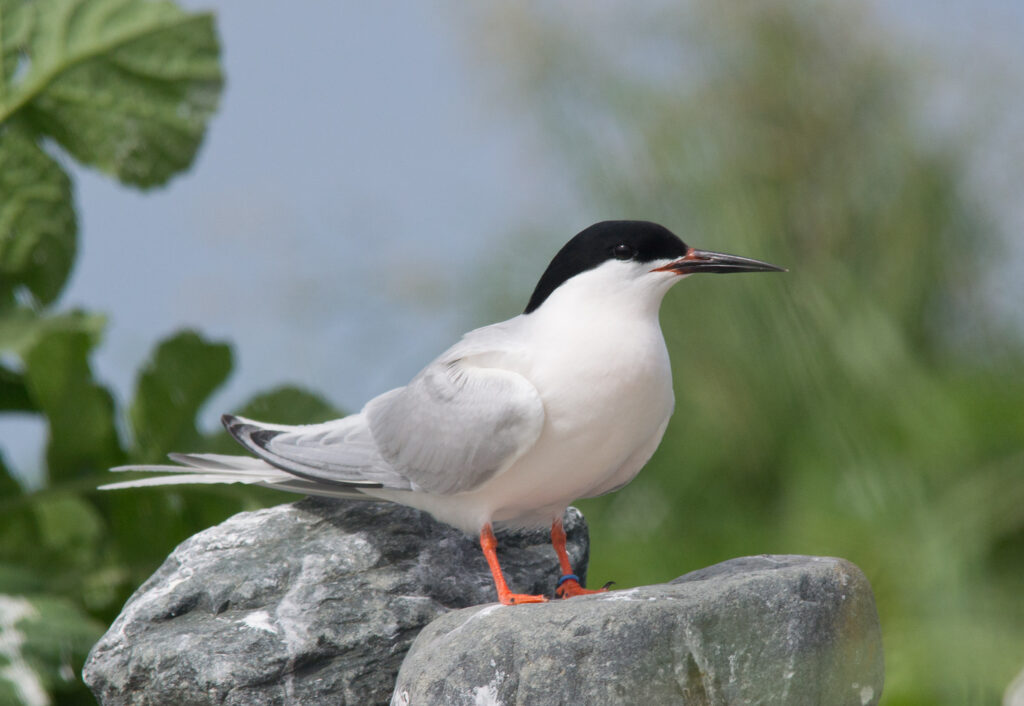 Roseate Tern, an endangered seabird species, have nested on the island. Their numbers have dropped by over half in the last decade, with only about 70 pairs still surviving in Canada. The surviving birds are found only in Nova Scotia and about 75% of those were in the Lobster Bay/Tusket Islands area. This is a bird in serious trouble, so every nesting pair saved makes a huge difference for the species' long-term survival.
"Protecting nesting habitat for Roseate Terns is absolutely critical to this species' recovery and conservation in Canada. The protection of Peases Island is great news for Roseates and for the many other seabird species too. Because bird populations are shifting locations, particularly in response to climate change, the Nature Trust's approach of protecting an assemblage of islands is especially important to ensure current and future habitat for these species and we are pleased to be working together with the Nature Trust and other partners in a collaborative approach to island conservation, restoration and stewardship." Andrew Boyne, Head, Protected Areas, Canadian Wildlife Service (Environment and Climate Change Canada)
A diversity of shorebirds, from plovers and sandpipers to dowitchers and willets also use the island's wetlands to refuel and replenish during both spring and fall migrations, sometimes in great numbers. Red Knot, an endangered species known for having one of the longest bird migrations in the world, have been observed on the island during the fall migration, as they return south from summer breeding grounds in the Arctic. With shorebird populations declining 40% over the last decade globally, protecting one their important refuges is an encouraging step forward.
Peases Island supports a variety of birds throughout the winter as well, including Harlequin Ducks, another species on Canada's endangered species list, and Eiders, also a species of conservation concern. Other interesting winter birds on the island include Snowy Owls, Horned Larks, Snow Bunting and Lapland Longspurs. The island is also home to nesting songbirds, including Barn Swallows and Bank Swallows, both listed on Canada's endangered species list.
Alix d'Entremont, a Nature Trust volunteer, another passionate birder, local Pubnico resident and frequent visitor to the island was thrilled with the news too.
"Peases Island is my favourite of all of the many Tusket Islands. Over the last five years, I've visited the island about 40 times, in all seasons. It provides a diversity of habitats for birds, all throughout the year. I've logged 18 species of shorebirds on Peases and at times  they are present in impressively large numbers–it is certainly a great place for them."  Alix d'Entremont, local resident and birder
Collaborating for Island Conservation
Beyond the newly protected 28 acres, the island includes two small government-owned land parcels, offering opportunity for bird conservation partnership. One is designated as an Eastern Habitat Joint Venture site in recognition of its importance for wetland habitat and waterbirds. The other is federal land, home to a lighthouse (a replacement of the original 1879 lighthouse).
The island has a rich history and cultural significance beyond its ecological values. We look forward to learning more about the historic, cultural and community values of the island from our local contacts, and working together towards island stewardship.
Peases Island will become part of a growing collaborative island conservation initiative we have launched, together with the Canadian Wildlife Service, Nova Scotia Environment, the Department of Lands and Forestry, Acadia University, other academic and conservation partners and local community members. We are working together to advance restoration, research, conservation and collaborative stewardship for this unique and ecologically significant group of islands in Southwest Nova Scotia.
"The Nova Scotia Nature Trust and its partners are contributing to Canada's biodiversity by protecting and conserving Nova Scotia's natural heritage. The Government of Canada is proud to be a partner in this effort, which is an important step for the conservation of migratory birds and the protection of a quarter of Canada's lands and oceans by 2025. Together, we will ensure a healthy, prosperous environment for generations to come," said Bernadette Jordan, Minister of Fisheries, Oceans, and the Canadian Coast Guard.
Our Thanks
This project was undertaken with the financial support of the Government of Canada. It is part of a joint project with the Island Nature Trust (PEI) and Nature Trust of New Brunswick (NB) aimed at protecting land supporting the North America Waterfowl Management Plan (wetlands, coastal islands, and other waterfowl/migratory bird habitats) in the Maritimes, funded through the Canada Nature Fund.
We sincerely thank the Government of Canada for its historic $500 million investment in nature in Canada. Other major supporters include the Nova Scotia Crown Share Land Legacy Trust and the Donner Canadian Foundation as well as the William P. Wharton Trust, Bonnell Cove Foundation, R. Howard Webster Foundation, and our many generous individuals, families and businesses supporting the Nature Trust's conservation effort.
Our thanks to all of you, to the island's long-time owners and stewards, Dick, Sarah, Mac and David Henry and to the local community members who have and who continue to care for these wonderful islands.
More to Come!
Building on the growing momentum for coastal island and bird conservation in the region, we are gearing up for even more big conservation wins in the coming year, with another nearby island, Spectacle Island, slated for protection later this spring.  Outreach is ongoing with owners of other important islands, to encourage conservation action on their lands as well.
Help Protect Coastal Islands
What can you do to help protect coastal islands and critical habitat for our beloved birds?
Donate today to help our coastal island conservation efforts.
Volunteer to help with the long-term monitoring and care of islands in the region (or anywhere across the province!)