Making Tracks in the Land of Ice and Fire: Expedition for the Earth Iceland 2016
07 Nov 2016
From September 8-16th 2016, a team made up of nine intrepid adventurers explored the beautifully remote Fjallabak Nature Reserve in Iceland as part of Expedition for the Earth. This unique and exciting fundraising trek took our group through one of the world's most fascinating protected areas, all to raise funds to protect significant natural landscapes right here in Nova Scotia.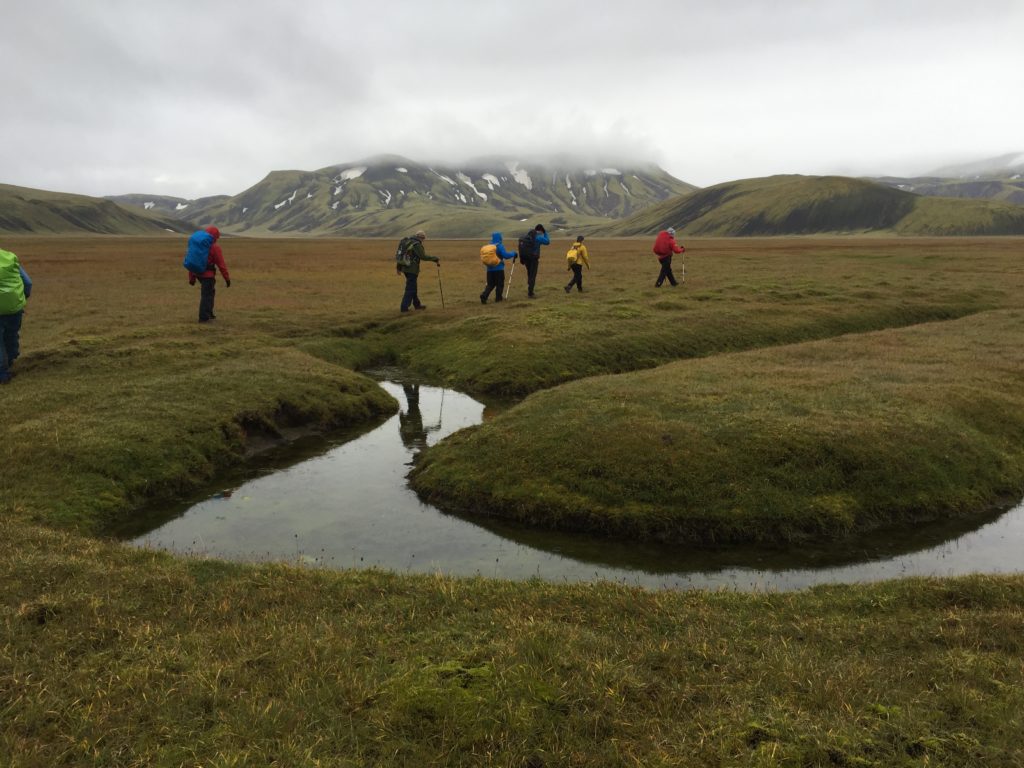 The trek included a climb up the volcano Hekla, one of Iceland's most active, known for its colourful rhyolite rock. They also experienced the beautiful southern coast with its black sands and countless waterfalls and explored many other areas of Iceland's ever-changing landscape. The participants even had the chance to take dips in inviting hot springs! The team was once again led by world-renowned mountaineer and adventurer Wally Berg of Berg Adventures International, who also led the inaugural 2013 expedition to Patagonia.
To join the Expedition, each team member covered the cost of their trip and committed to fundraising at least $2,500 for the Nature Trust. The team impressed us with their fundraising initiatives as they surpassed their team goal, raising over $31,000. Along with Tirecraft's $5,000 sponsorship, the expedition raised over $36,200 for land conservation in Nova Scotia!
In mid-October a post Expedition party was held for the hardworking teammates to thank them for their fundraising efforts and to learn all about their trek. The team is even planning a reunion hike in the spring!