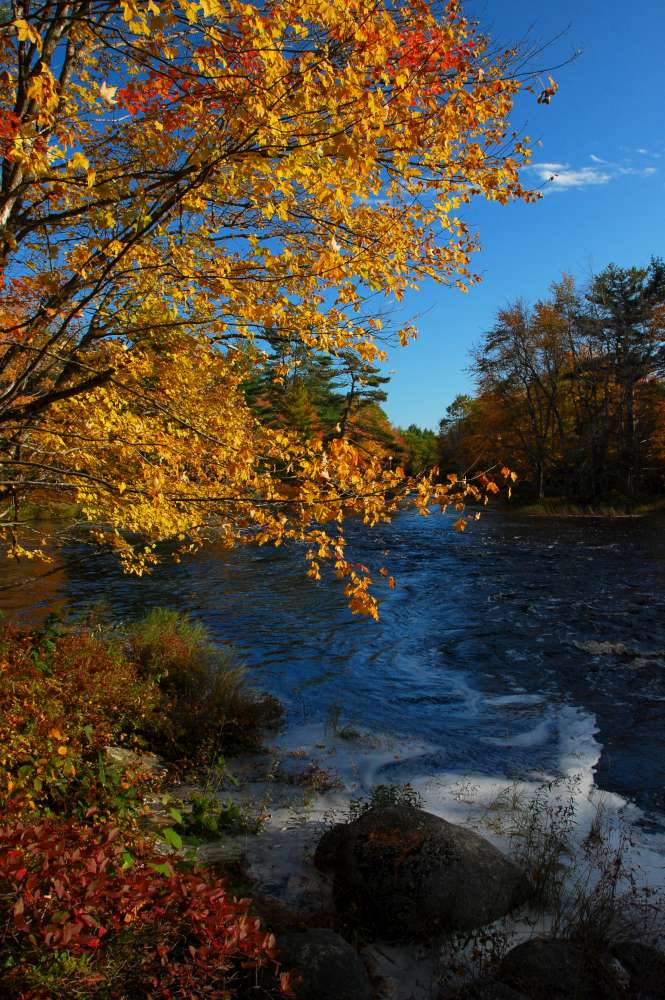 S'il vous plaît faites défiler vers le bas pour la version française
Encompassing 1,900 feet of shoreline on Pleasant River, this property is in close proximity to the Deep Brook Bog Conservation Lands. Both properties provide habitat for the endangered Blanding's Turtle and the threatened Eastern Ribbonsnake. The property is comprised of a variety of habitats, including Red Maple floodplain, which is not common to the southwest of Nova Scotia, and vernal pools, which are beneficial to amphibian life in the area. One of the major threats to the turtle and snake populations is loss of habitat due to cottage development and wetland alteration, which are increasingly affecting this region. By purchasing and protecting this property, the Nature Trust removes this threat on these lands. In conjunction with the other, nearby Conservation Lands, wetland and woodland species of all kinds have a larger area to call home. Keeping shorelines and floodplain forest intact contributes to the resilience of the watershed as well.
This property can be accessed using the New Elm Road in the community of Pleasant River. If visiting the property, please do not disturb wildlife you may encounter, including turtles and snakes.
La version française
Englobant 580 mètres de rivage sur Pleasant River, cette propriété est très proche de Deep Brook Bog Conservation Lands. Ces deux propriétés fournissent un habitat pour la Tortue de Blanding (ou Tortue mouchetée) et la Couleuvre mince, deux espèces en danger. La propriété comprend plusieurs types d'habitat, tels qu'une forêt inondable d'Érables rouges, ce qui n'est pas commun dans le Sud-Est de la Nouvelle-Écosse, ou encore des bassins vernaux, qui bénéficient aux amphibiens de la zone. L'une des plus grandes menaces qui pèse sur les populations de tortues et de serpents, est la perte d'habitat engendrée par l'augmentation du nombre de chalets et les altérations faites aux terres humides de cette région. En achetant et en protégeant cette propriété, Nature Trust supprime cette menace de ces terres. Grace à cette propriété et aux Conservation Lands avoisinantes, toutes les espèces vivant dans ces terres humides et ces forêts, bénéficient d'un plus grand milieu de vie. Garder les rives et les forêts inondables intactes contribue également à préserver le bassin versant.
Cette propriété est accessible par la route nommée New Elm Road dans la collectivité de Pleasant River. Si vous visitez cette propriété, veuillez s'il vous plaît ne pas perturber les animaux sauvages que vous pourriez rencontrer, tels que les tortues et les serpents.