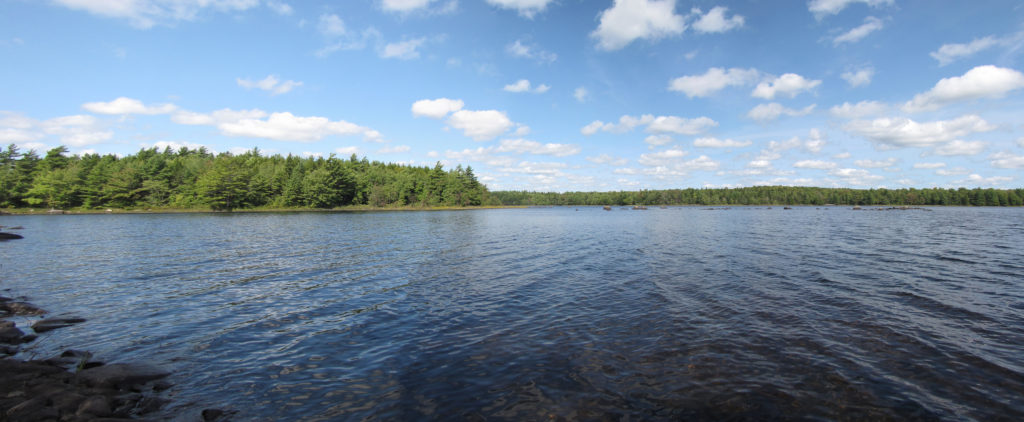 S'il vous plaît faites défiler vers le bas pour la version française
The large expanse of Molega Lake holds little pockets of wonder, including Long Cove, partly protected by the Molega Lake Conservation Lands. In this area, rare species including Eastern Ribbonsnake and Redroot can reside in unaltered habitat, unlike much of the rest of these species' ranges. The forests here also work to keep the shorelines healthy for rare species and people, by absorbing excess nutrients, and pollutants, before they reach the shore.
This property cannot be accessed without permission by the Nature Trust, since it continues to be privately owned (not by the Nature Trust) and occupied. It is protected by a Conservation Easement with the landowner, which ensures the conservation values at the site cannot be altered or destroyed.
La version française
Le grand lac Molega Lake contient de petites merveilles, telles que la baie Long Cove, partiellement protégée par la propriété Molega Lake Conservation Lands. Dans cette zone, des espèces rares telles que la Couleuvre mince et la Canne à pied rouge, peuvent vivre dans un habitat intact, contrairement à la majorité de leurs autres aires de répartition. En absorbant l'excès de nutriments et les polluants avant qu'ils n'atteignent la rive, les forêts travaillent ici à conserver la bonne santé de ces rives pour les espèces rares et les populations humaines.
L'accès à cette propriété n'est pas possible sans une permission de Nature Trust, puisque celle-ci est toujours privée et occupée (elle n'appartient pas à Nature Trust). Cette propriété est protégée par une Servitude de Conservation avec le propriétaire, ce qui garantit que la valeur de conservation de ce site ne peut être altérée ou détruite.