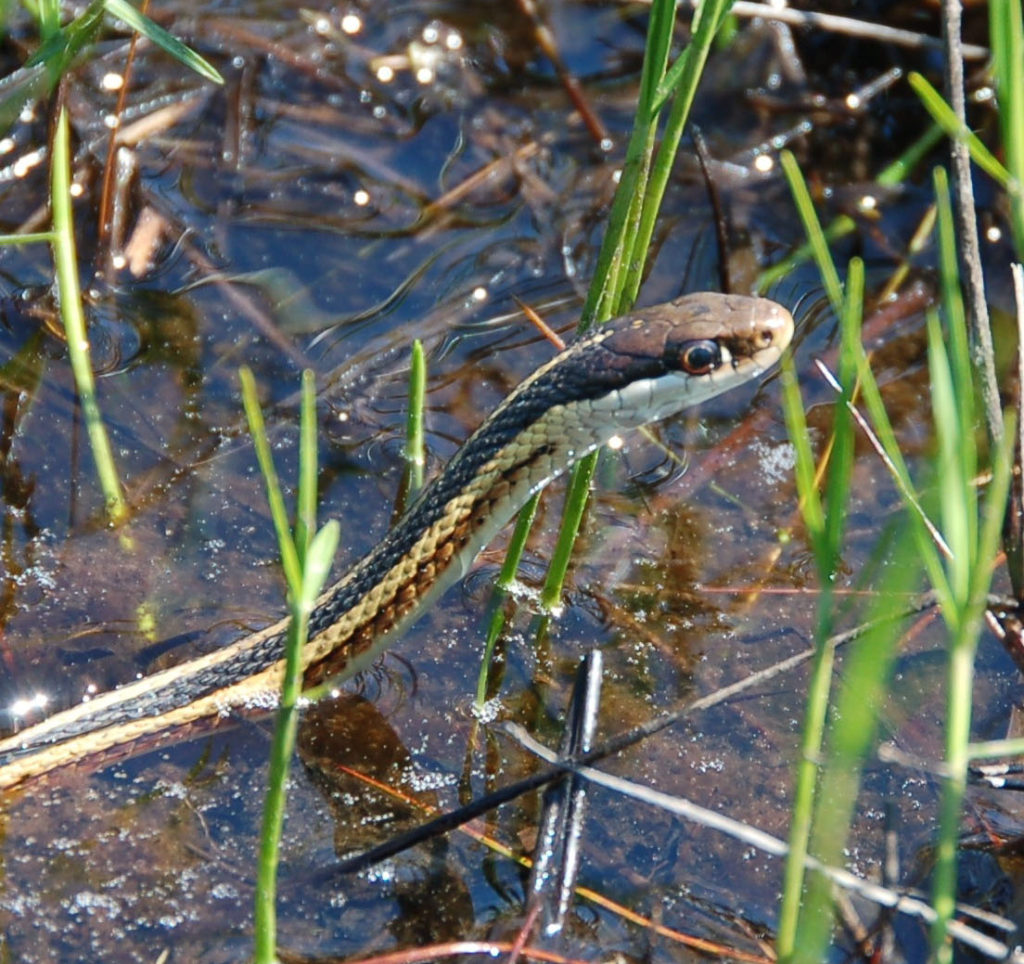 Faites défiler pour la version française
There are several unique habitats found within the property, including Red Pine barrens, Red Maple floodplains, meadows, swamps and bogs. The barren outcrops are an interesting and relatively rare feature in Nova Scotia, but abundant at this site. The wetter areas of the property host two rare species: Blanding's Turtle and Eastern Ribbonsnake. Since this property's protection by the Nature Trust in 2010, more nearby properties have been conserved for the same conservation values, both by the Nature Trust and the Province of Nova Scotia. Rare reptiles, plants, and birds now have a larger extent of habitat that will stay wild and intact in the Barren Meadow area. The property's ownership has since been transferred to the Province, with the provision that it be protected as a Nature Reserve or Wilderness Area, and will also be continued to be cared for and monitored by the Nature Trust.
This property is very difficult to access by foot. If accessing by water, please do not disturb basking turtles or snakes.
La version française
Il existe plusieurs habitats uniques au sein de cette propriété, tels que les forêts de Pins rouges, les forêts inondables d'Érables rouges, des prés, des marais et des tourbières. Les nombreuses lisières des landes de ce site, ont des caractéristiques intéressantes et rares pour la Nouvelle-Écosse. La zone humide de cette propriété abrite deux espèces rares : la Tortue de Blanding (ou Tortue mouchetée) et la Couleuvre mince. Depuis la mise sous protection de cette propriété pas Nature Trust en 2010, d'autres propriétés à proximité ont été protégées par Nature Trust et la Province de la Nouvelle-Écosse, pour les mêmes valeurs de conservation. Les espèces rares de reptiles, de plantes et d'oiseaux peuvent maintenant profiter du site de Barren Meadow comme d'une large étendue d'habitat qui restera sauvage et intacte. Les droits de propriété ont depuis été transférés à la Province, à la condition que le site soit protégé en tant que Réserve Naturelle ou Réserve Intégrale. Le site continuera également à être pris en charge et surveillé par Nature Trust.
Cette propriété est difficile d'accès à pied. Si vous y accédez par voie d'eau, veuillez s'il vous plaît ne pas déranger les tortues qui se réchauffent au soleil et les serpents.