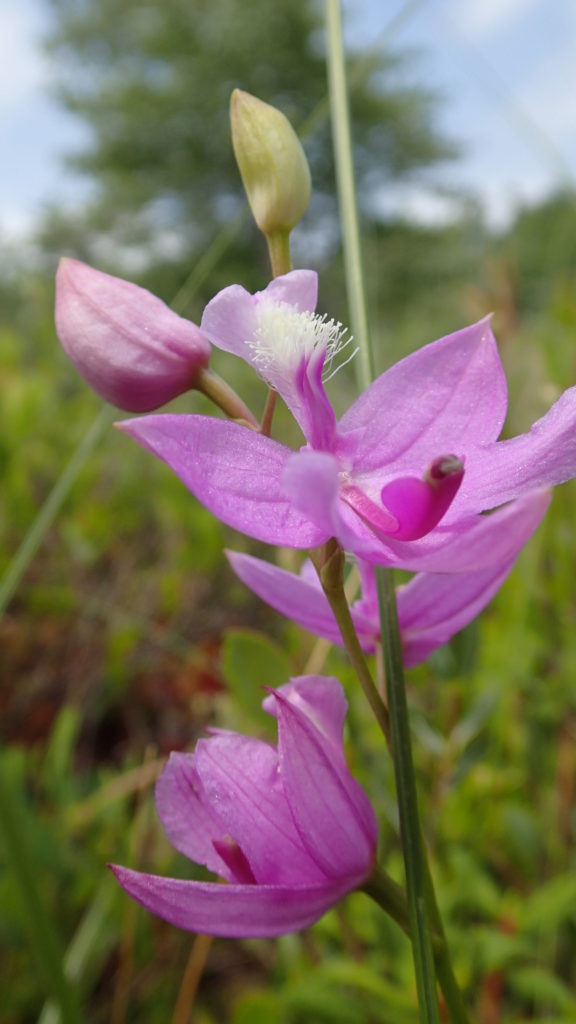 Faites défiler pour la version française
John Forbes Thompson donated this property on Cameron Lake to the Nature Trust in 2012, just before his death. His desire to see the property kept wild is ensured by the Nature Trust's ownership and management. This peninsular property with extensive shoreline hosts rare plants, whose habitat elsewhere is rapidly diminishing, but rare Atlantic Coastal Plain Flora species including Redroot, Northeastern Bladderwort, Buttonbush, and Virginia Meadow Beauty continue to survive on the property's lakeshore. These shores may also be used by Eastern Ribbonsnake, and nationally threatened snake. They too have also suffered habitat loss across their range, but are not in danger of this threat at this protected area.
Access to this property by land is not possible without permission from the Nature Trust, since the road to the property passes through other privately-owned properties. This property is across the lake from the Nature Trust's Cameron Lake Conservation Lands.
La version française
Juste avant de décéder, John Forbes Thompson à fait don de cette propriété bordant le lac Cameron Lake à Nature Trust, en 2012. Son désir de voir la propriété conserver son aspect sauvage est assuré par la gestion et les droits de propriété de Nature Trust. Cette propriété péninsulaire avec de vastes rivages abrite des plantes rares. L'habitat de ces dernières décroit rapidement partout ailleurs, mais les espèces rares de la flore de la plaine côtière de l'Atlantique telles que la Canne à pied rouge, l'Utriculaire résupinée, la Céphalante occidental et la Rhéxie de Virginie, continuent de survivre sur les rives du lac de cette propriété. On peut également trouver sur ces rives, la Couleuvre mince et d'autres serpents menacés du Canada. Ceux-ci ont souffert d'une perte d'habitat dans leur aire de répartition, mais ce n'est pas le cas au sein de cette zone protégée.
L'accès à cette propriété par les terres n'est pas possible sans une permission de Nature Trust, puisque la route y menant traverse d'autres propriétés privées. Cette propriété se trouve de l'autre côté du lac, par rapport à la propriété nommée Cameron Lake de Nature Trust.