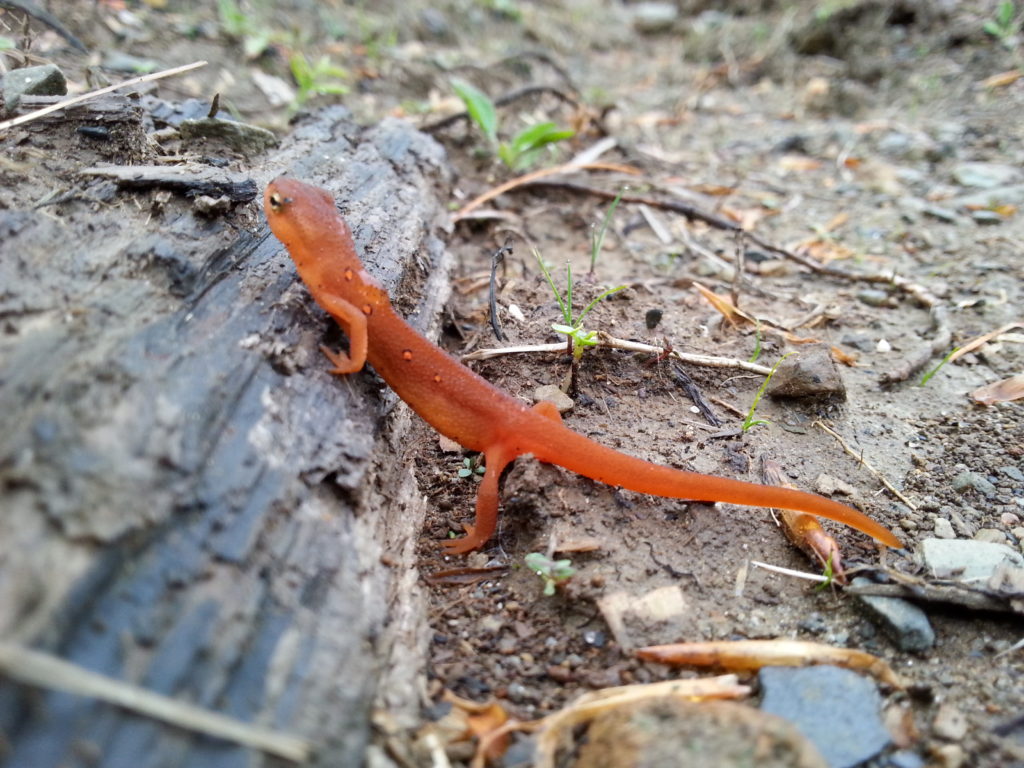 Faites défiler pour la version française
The Hectanooga cedar swamp is a damp but amazing place. The interwoven branches of the provincially vulnerable Eastern White Cedar found in abundance here, and the understory of Cinnamon Fern and mosses, create the perfect breeding habitat for the nationally threatened Canada Warbler. The special microclimate of this cedar swamp and surrounding wet forests also host rare lichens, which take decades to grow to the sizes seen here, under just the right conditions. The rare species found here have had their global populations decimated in recent decades by habitat loss, including as a result of forestry activities. At this site, forestry and other activities that would destroy habitat are not permitted, but visiting in a respectful and low-impact way is welcome. Please do not disturb or remove wildlife, plants, or lichens in this protected area.
The property's ownership has since be transferred to the Province, with the provision that it be protected as a Nature Reserve or Wilderness Area, and it will also be continued to be cared for and monitored by the Nature Trust.
La version française
Le marécage de cèdres Hectanooga est un lieu humide mais incroyable. Les branches entremêlées du Thuya occidental, une espèce vulnérable de la Province que l'on trouve en abondance sur ce site, l'Osmonde cannelle des sous-bois et les mousses, créent un habitat de reproduction parfait pour la Paruline du Canada, une espèce en danger au Canada. Le microclimat particulier de ce marécage de cèdres et des forets humides environnantes, abrite également des lichens rares. Dans les bonnes conditions, ces lichens mettent des décennies pour atteindre les tailles observées ici. Les espèces rares que l'on trouve sur ce site ont eu leurs populations décimées au cours des dernières décennies à cause d'une perte d'habitat, notamment due aux activités forestières. Sur ce site, la foresterie et les autres activités qui détruiraient cet habitat ne sont pas autorisées, mais nous encourageons les visites respectueuses et de faible impact. Veuillez s'il vous plaît, ne pas arracher ou perturber la vie sauvage, les plantes ou les lichens dans cette zone protégée.
Les droits de propriété ont depuis été transférés à la Province, à la condition que le site soit protégé en tant que Réserve Naturelle ou Réserve Intégrale. Le site continuera également à être pris en charge et surveillé par Nature Trust.