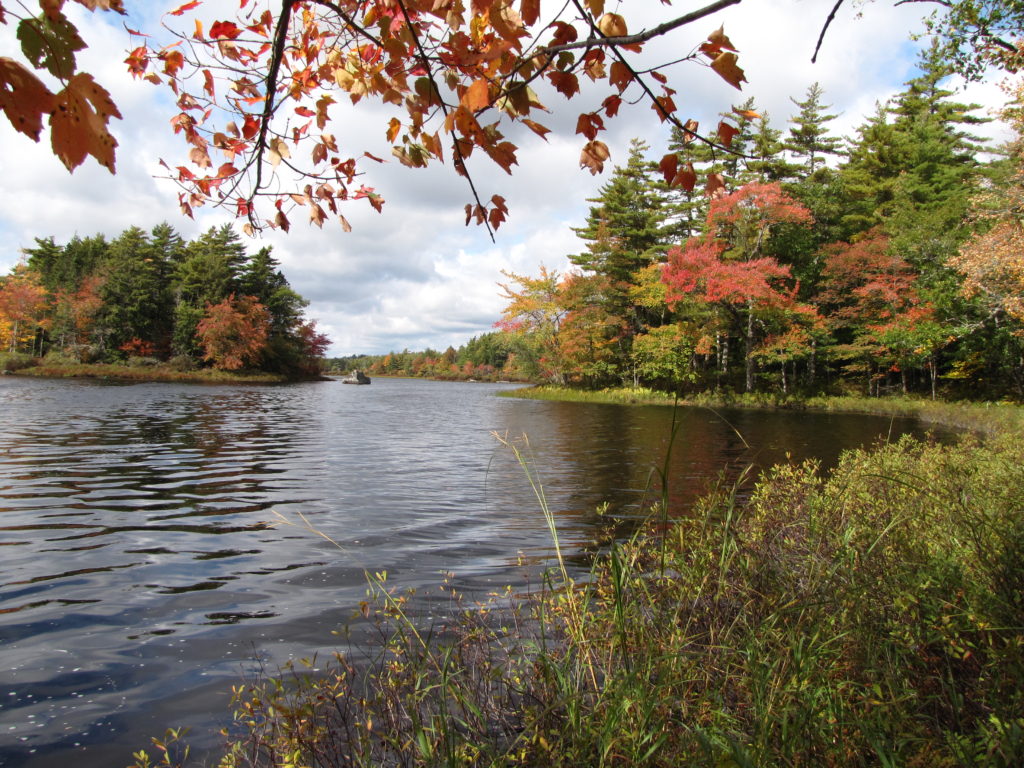 Faites défiler pour la version française
This property is across the lake from the Nature Trust's John Forbes Thompson Conservation Lands, and like that property it hosts the nationally threatened Eastern Ribbonsnake, and nationally special concern Redroot. These species only survive on the intact shoreline of certain lakes in Nova Scotia. Elsewhere they are threatened by habitat loss, but at this site, activities that damage their habitat are forbidden. The property also includes two drumlins, with hardwood stands at the top, ringed by softwood stands before they merged with the forest below.
Although this site is not easily accessible by foot, it can be paddle to. If visiting the site, please do so in a respectful way by not disturbing or removing wildlife or vegetation.
La version française
Cette propriété se trouve de l'autre côté du lac, par rapport à la propriété nommée John Forbes Thompson Conservation Lands de Nature Trust. Tout comme cette dernière, elle abrite la Couleuvre mince, nationalement menacée, et la Canne à pied rouge, une espèce préoccupante à l'échelle nationale. Ces espèces ne survivent que sur les rives intactes de certains lacs de la Nouvelle-Écosse. Ailleurs, ces espèces sont menacées par la perte d'habitat, mais les activités qui endommagent leur habitat sont interdites sur ce site. La propriété comprend également deux drumlins, peuplés de feuillus au sommet, puis de résineux, avant de se fondre plus bas avec la forêt.
Bien que ce site ne soit pas facilement accessible à pied, on peut y accéder en ramant. Si vous visitez ce site, veillez s'il vous plaît à le respecter, en évitant d'arracher ou de perturber la vie sauvage ou la végétation.