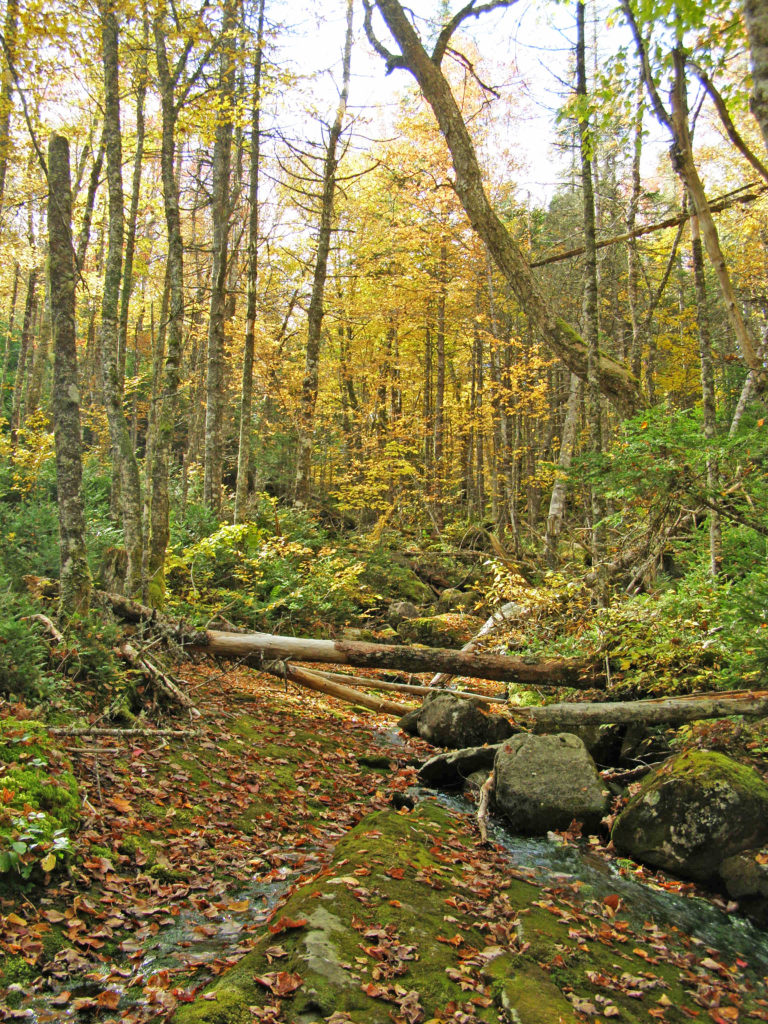 Faites défiler pour la version française
This 111-acre property's steep slopes support a mature Acadian forest stand, and Bald Eagles are known to feed at the adjacent "Mad Falls" waterfalls in the St. Mary's River. The property also helps to protect and maintain suitable habitat for Atlantic Salmon, a globally imperilled species.
This outstanding waterfront land was donated to the Nature Trust by the Anderson family in 2009. Three generations committed to preserving the ecological health of the river through this gift of land: Murray Anderson, his son Jamie, and Jamie's son Reid all decided to name the property after Murray's grandfather C.W. Anderson, a successful Sherbrooke-area businessman during the early 1900s. This is a wonderful legacy for the Anderson family.
This property is difficult to access, but can be seen from across the river, from a viewing platform near the St. Mary's River Education and Interpretation Centre. If visiting this protected area, please do so respectfully by not disturbing wildlife, or damaging or removing plants during your visit.
La version française
La traduction française sera bientôt disponible