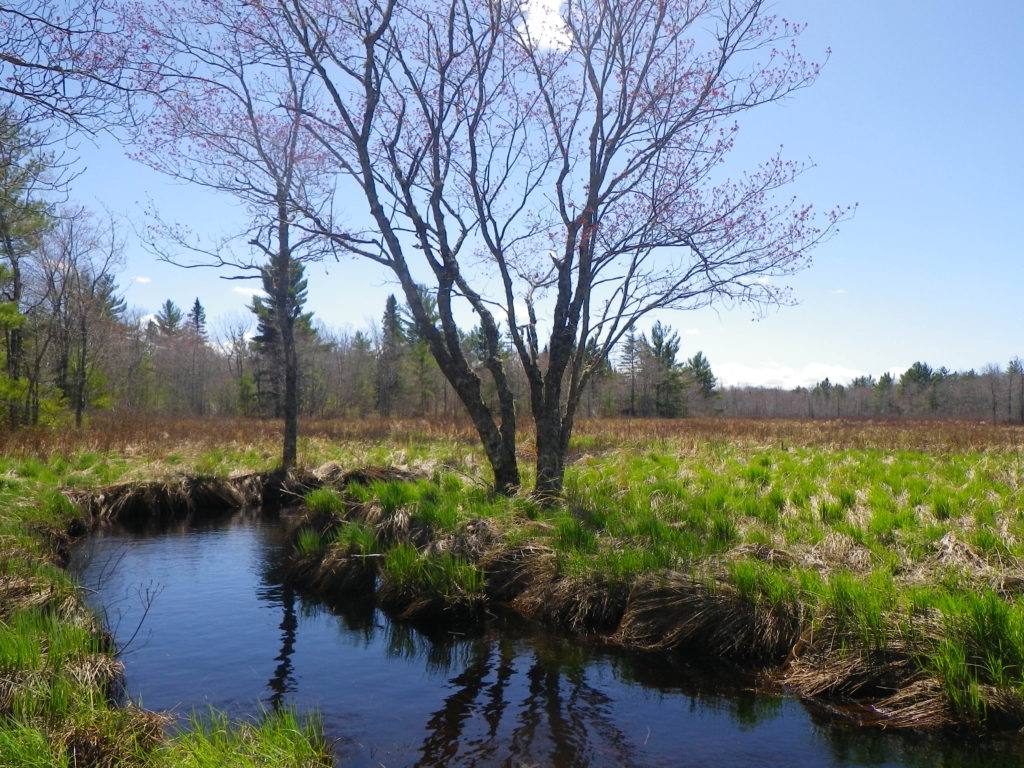 Faites défiler pour la version française
The Bull Moose Meadow Conservation Lands property provides important freshwater wetland habitat for Blanding's Turtles. It is also a key property in the middle of a proposed 2,800 acre Nature Reserve. This large protected area will provide extensive, interconnected habitat and corridors for the turtles and other species at risk including birds, snakes and rare plants. The property is adjacent to lands previously protected by the Nature Trust at Meadow Brook. This large protected area, resulting from a partnership between the Nature Trust and the Province of Nova Scotia, provided the first significant protected area for the Pleasant River population of Blanding's Turtles on private and provincial land. The property's ownership has since be transferred to the Province, with the provision that it be protected as a Nature Reserve or Wilderness Area, and will also be continue to be cared for and monitored by the Nature Trust.
If visiting this property, please do so in a way that reduces impacts to Blanding's Turtle, Eastern Ribbonsnake, and other wetland-dependent species. Do not drive vehicles in wetlands or watercourses on this property (also prohibited by law).
La version française
La propriété nommée Bull Moose Meadow Conservation Lands constitue une large terre humide d'eau douce, un habitat idéal pour les Tortues de Blanding (ou Tortues mouchetées). C'est également une propriété clef, située au milieu d'une zone de 2800 acres proposées en tant que Réserve Naturelle. Cette large aire protégée fournira de vastes habitats interconnectés par des corridors pour les tortues et d'autres espèces en danger parmi lesquelles se trouvent des oiseaux, des serpents et des plantes rares. La propriété jouxte des terres déjà protégées par Nature Trust à Meadow Brook. Cette large aire protégée, résultant d'une collaboration entre Nature Trust et la Province de la Nouvelle-Écosse, constitue la première aire protégée significative pour la population de Tortue de Blanding de Pleasent River, couvrant des terres privées et provinciales. Les droits de propriété ont depuis été transférés à la Province, à la condition que le site soit protégé en tant que Réserve Naturelle ou Réserve Intégrale. Le site continuera également à être pris en charge et surveillé par Nature Trust.
Si vous visitez cette propriété, veillez s'il vous plaît à ne pas perturber les Tortues de Blanding, les Couleuvres minces et les autres espèces qui dépendent des terres humides. Ne conduisez pas de véhicules dans les terres humides et cours d'eau de cette propriété (interdit par la loi).