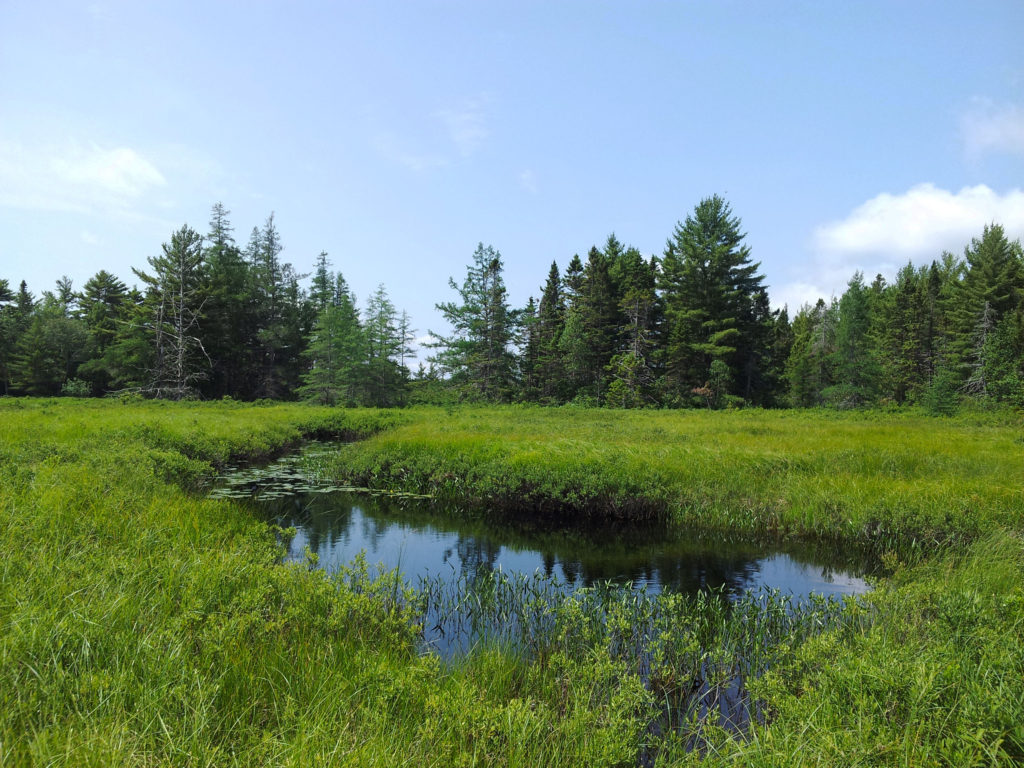 S'il vous plaît faites défiler vers le bas pour la version française
The streams, bogs, and barrens of Barren Meadow provide ideal habitat for the Blanding's Turtle and Eastern Ribbonsnake, both species at risk. In this very undeveloped area they find the right conditions to feed, breed, and over-winter. Several rare plants are found in the stream-side fens, including Michaux's Dwarf Birch and Bog Willow. This property and the nearby Barren Meadow Conservation Lands 1 are surrounded by the proposed Shingle Lake Nature Reserve, proposed for protection because of its habitat for the same rare species. Together, this area forms a large expanse of safe and cared-for wilderness for species that are declining due to habitat loss.
This property is very difficult to access by foot. If accessing by water, please do not disturb basking turtles or snakes.
La version française
Les cours d'eau, les tourbières et les landes de Barren Meadow offrent un habitat idéal pour la Tortue de Blanding (ou Tortue mouchetée) et la Couleuvre mince, toutes deux des espèces en danger. Dans cette zone non exploitée, ces espèces trouvent les conditions idéales pour se nourrir, se reproduire et passer l'hiver. On trouve plusieurs plantes rares dans la zone où le marais borde le cours d'eau, telles que le Bouleau glanduleux et le Saule pédicellé. Cette propriété et la propriété voisine appelée Barren Meadow Conservation Lands 1, sont entourées par la zone nommée Shingle Lake Nature Reserve, proposée à la protection car elle constitue un habitat pour les mêmes espèces rares. Ensemble, ces zones constituent une vaste étendu sauvage protégée et entretenue, pour des espèces en déclin suite à la perte de leur habitat.
Cette propriété est difficile d'accès à pied. Si vous y accédez par voie d'eau, veuillez s'il vous plaît ne pas déranger les tortues qui se réchauffent au soleil et les serpents.