As a landowner, you are at the heart of conservation.  When you own land, you are a steward of the land. As a land steward, you play a role in the legacy of nature we will leave for others.
Properties are often in families for generations, handed down. As an owner, you feel a deep connection to the land and its history and heritage. Yet there are no guarantees future owners will steward your land in this same way, mindful of its unique natural features.
The Nature Trust can help safeguard your lands in perpetuity
Our booklet, Conservation Options for Landowners, explains the crucial role landowners play in protecting our natural world. The Nature Trust will help you determine the conservation value of your property, your options for protecting it, and the benefits of each option. We can help you tailor the protection of your land to suit your own needs and interests.
When you make the decision to permanently protect your ecologically significant land, you will be joining a growing movement of Nova Scotian landowners who are preserving cherished and important land for the benefit of all, now and in the future.
Why Land Conservation Matters
Nova Scotia has a rich natural legacy. However hundreds of years of human use, settlement and land clearing has significantly altered our original landscape. Tracts of irreplaceable natural heritage have been destroyed. Today, large intact examples of our province's richest and most diverse ecosystems are increasingly hard to find.
There are many reasons to protect our natural world. Our unique heritage and high quality of life depend on the wealth and benefits that nature provides. Our economy has always relied on a healthy environment and resilient natural resources. We depend on natural systems to purify our air and water, and absorb pollution. Our wild areas provide us with amazing recreational opportunities and a high standard of living.
Our wild and natural world defines our province and the deep connection we have to this place we call home.
Your Land Conservation Options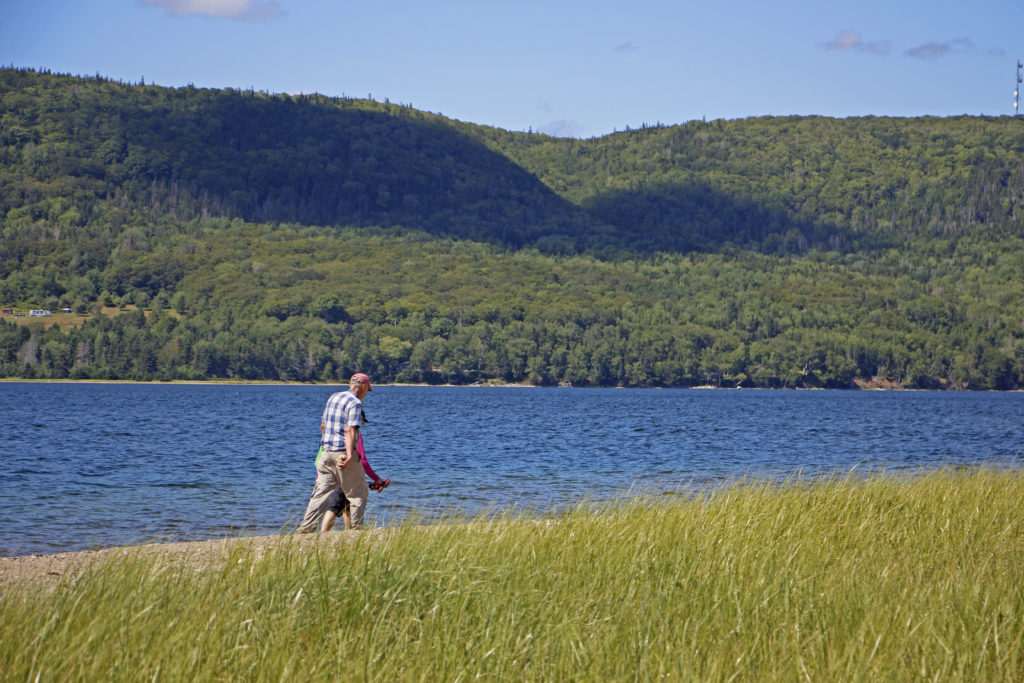 You have many options for protecting your land. We can help you design the best option for your own needs.  Many options also provide tax benefits.
Conservation Easements
You retain full ownership of your property. The Conservation Easement preserves the ecological value of your land by limiting the type and scope of development. The specific terms of your easement are tailored to your property and to your wishes for the land.
You may keep your land, sell it or pass the land along to the next generation. The Conservation Easement restrictions apply to all future landowners, and are upheld by the Nature Trust in perpetuity.
Donations
You may donate your land to the Nature Trust for conservation. You will receive a tax receipt for the donated value.
Eco-Gift Program
Your donation of ecologically sensitive land may qualify for Canada's Ecological Gifts Program.  The program offers significant tax benefits , and the Nature Trust will ensure that your land's biodiversity and environmental heritage are conserved in perpetuity.
Split Receipt Sale
Recent tax changes in Canada allow you to sell your land to the Nature Trust at below market value, and receive a tax receipt for the difference between the sale price and market value (the donated value).
Selling Your Land
As an owner of ecologically sensitive land, you can give the Nature Trust a right of first refusal. When you decide to sell, we can take action before the land goes on the open market.  You could also consider an instalment sale or a split-receipt sale to help make conservation on your land possible.

American Owners of Canadian Lands
Nature Trust donors in the US can now support the Nature Trust and receive US tax benefits, thanks to a partnership with American Friends of Canadian Conservation. This US charity works with Canadian land trusts to facilitate gifts of cross-border conservation.
If you are a US owner of Nova Scotia property and you want to donate to the Nature Trust, please contact us first. We will help structure and complete the land donation, and we will manage future stewardship expenses and land management.
American Friends works closely with the Nature Trust to ensure that the donation from a US taxpayer is done properly. For the gift to be tax deductible in the US, there cannot be an advance commitment to transfer the land or interest to us. Land and easement gifts are therefore made to American Friends, not to the Nature Trust. However, American Friends' long term goal is always to transfer properties it owns to the appropriate partner for permanent stewardship.
Please contact Ross Firth, our Director of Conservation to discuss your options for land conservation.