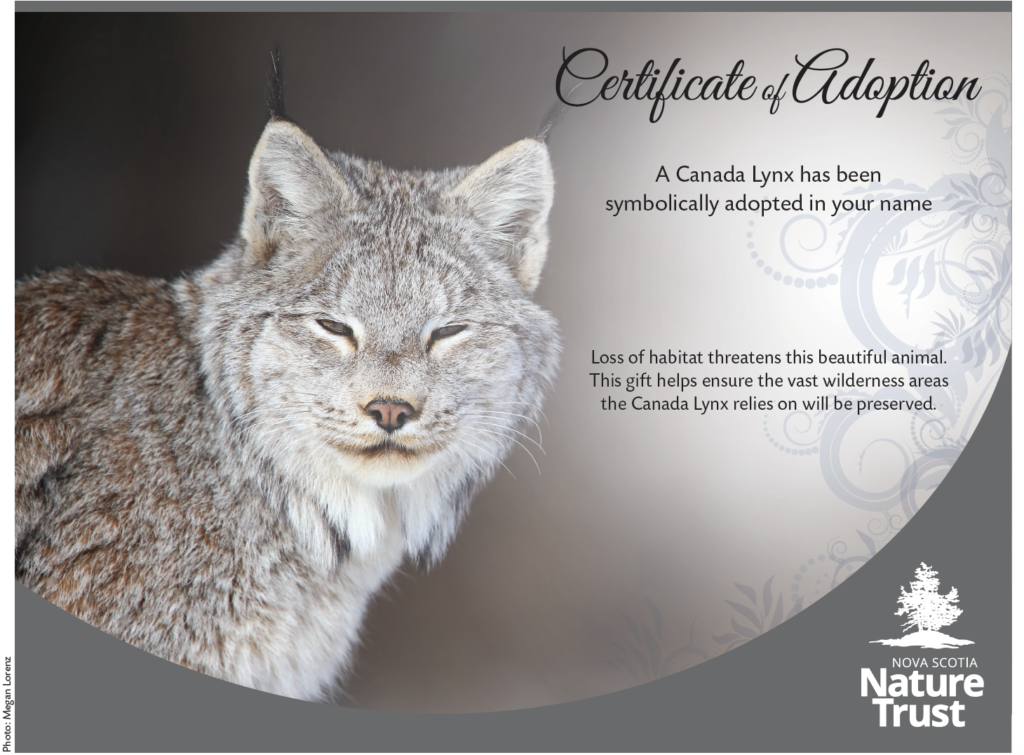 The Canada Lynx may look like a slightly larger housecat, but don't be fooled — it is a ferocious predator! Canada Lynx live in forested areas, where they shelter beneath fallen trees, stumps, rock ledges or thick bushes. One of the main threats they face is habitat loss, not only for themselves but also for the Snowshoe Hares on which they are dependent as a food source. Your adoption of a Canada Lynx will help support critical land conservation to give these creatures the space they need to survive.
All Gifts of Nature are FULLY ELECTRONIC—you will receive a link to all elements of the gift via email as soon as you make your donation. The lynx you are supporting thank you for helping us make these gifts as zero-waste as possible!
Tax receipt for the FULL value of your gift (link to your tax receipt emailed immediately)
Official Adoption Certificate (link to a Certificate emailed to you immediately)
Introductory Letter highlighting the conservation work supported by your gift (link to a Letter emailed to you immediately)
Instructions on how to complete the "fillable" Certificate (link to instructions emailed immediately)
If you do not receive an email with the links to your Gift of Nature immediately after completing your donation, please check your "spam" folder and/or contact Cynthia@nsnt.ca for assistance.