Protecting the Blue Mountain Wilderness Connector
There's a beautiful wilderness paradise in Halifax called the Blue Mountain-Birch Cove Lakes. It's an incredible landscape of pristine forests, sparkling lakes and rocky barrens. A treasured spot to paddle, hike, fish and swim. To watch the birds. Or simply relax and enjoy the wild. All just 20 minutes from downtown.
Much of the land, some of the last, large undisturbed wilderness in the city, is protected. But 560 acres at its heart, is not. This critical gap in the wilderness is at risk of development.
The Nature Trust has a time-limited opportunity to save this land. Protecting this Blue Mountain Wilderness Connector will link together 5000 acres of irreplaceable urban wildlands, preserve an essential wildlife corridor and ensure the future of the Blue Mountain-Birch Cove Lakes.
As of October 15, 2020, we are delighted to announce that thanks to your support, we have met our minimum fundraising goal to Save the Wild Blue! We are now able to move ahead with finalizing the purchase and ensuring that the heart of the Blue Mountain-Birch Cove Lakes wilderness will be protected – forever. We'll be continuing to raise funds for this property to help with our ongoing stewardship so further donations are greatly appreciated!
Yes, your donation will be matched 4 to 1! All Blue Mountain gifts count towards our exciting Campaign to Protect Twice the Wild by 2023!
Gifts can be made in honour or memory of a loved one; as a celebration of a special event; as a team-building fundraiser with colleagues; or simply as a gift from you to Nature.
When you donate to Save the Wild Blue ...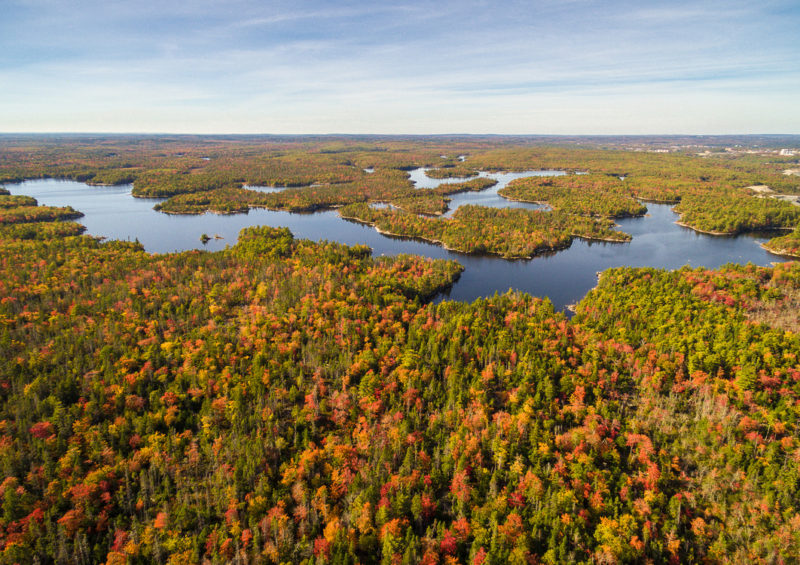 Nature Receives
560 acres of forests, rivers, lakes, and wetlands protected, forever
A critical corridor for wildlife and habitat for endangered species
Landscape connectivity for 5000 acres of pristine nature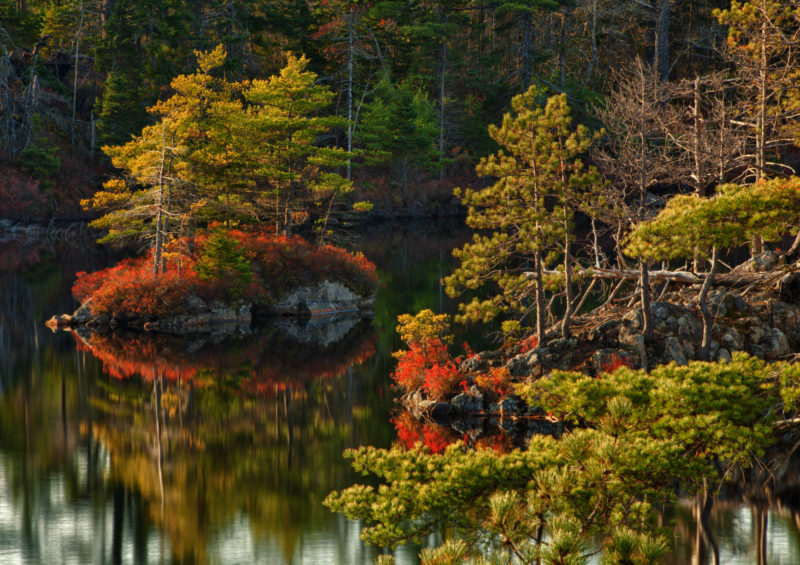 We All Receive
Natural treasures galore. Hiking trails, paddling, fishing and birding, fresh air and clean water too—right in our own backyard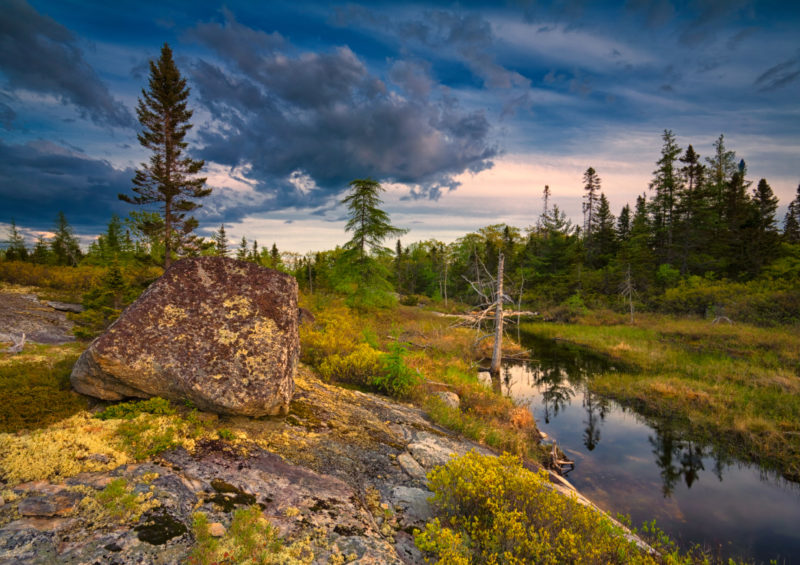 You Receive
A beautiful Wild Blue certificate to recognise your gift—simply print and complete with your recipient's details.
A natural legacy of urban wildlands protected forever, thanks to you
A tax receipt for the full amount of your gift
The Blue Mountain-Birch Cove Lakes is a vast expanse of wildlands between Hammonds Plains, Timberlea and Halifax. Securing the Blue Mountain Wilderness Connector will link together one of the last and largest intact wildlands within the city of Halifax.
For more background and history on this spectacular area, refer to our Project Page for the Blue Mountain Wilderness Connector.