Headwaters to Headlands: New Nature Trust Property Connects Land and Sea
22 Oct 2015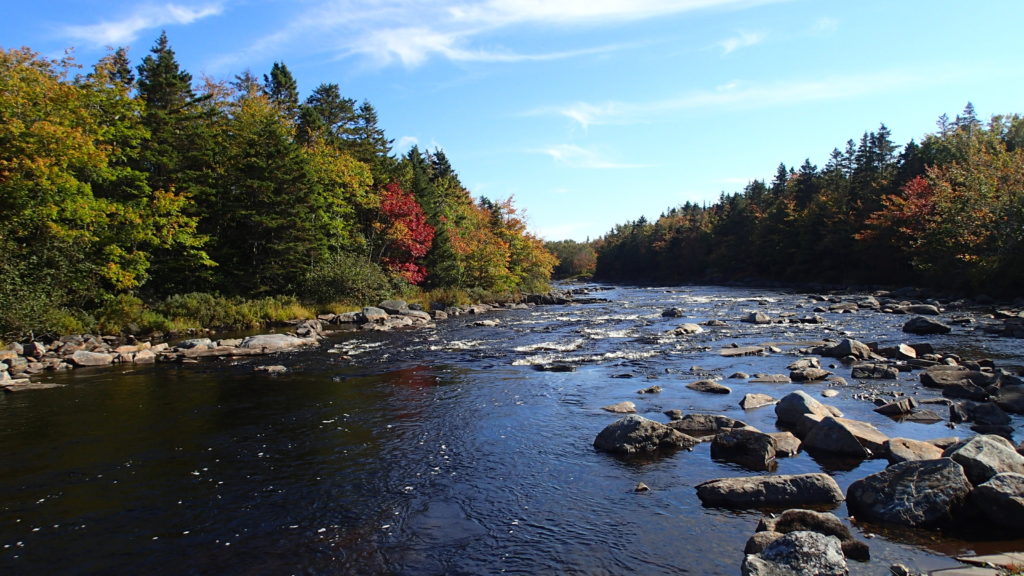 The Nova Scotia Nature Trust has protected yet another significant conservation site on the eastern shore of Nova Scotia, part of its ambitious campaign to protect one of North America's last wild and ecologically rich coastal archipelagos—the 100 Wild Islands. The new conservation lands provide a significant, natural corridor connecting the 100 Wild Islands to a vast inland freshwater wilderness.
The Nature Trust announces new Tangier River Conservation Lands. The 140 acre property near Pleasant Harbour, encompasses coastal shoreline overlooking the 100 Wild Islands, over a kilometre of shoreline on the Tangier River, and 2 kilometres on Tangier Lake, extensive forest, saltmarsh and freshwater wetlands.
Bonnie Sutherland, Executive Director of the Nature Trust, noted, "Our new Tangier River Conservation Lands protect a bit of everything, from lakes, rivers and wetlands to ocean shore. Most exciting though, the property is a natural corridor linking a vast 40,000 acre inland freshwater wilderness to the 100 Wild Islands. It creates connectivity that is significant for nature and for people too."
The conservation lands extend from the Atlantic Ocean, along the western shores of the Tangier River and Tangier Lake, then connect to the 40,000 acre Tangier Grand Lake Wilderness Area. The new protected area provides a natural corridor linking this interior Wilderness Area to the sea. It also offers potential for a recreational link for hiking and paddling. There is currently no access to the Wilderness Area from the main eastern shore highway, other than a long drive on backroads and logging roads. The new conservation lands provide one of the only such opportunities along the entire shore.
The 100 Wild Islands coastal wilderness truly is one of Canada's least-known, yet greatest, natural treasures. A vast, wild archipelago of beautiful, unspoiled coastal islands, it is home to pristine beaches and idyllic clear blue lagoons, dramatic headlands and cliffs, a paradise for wilderness paddlers and sailors. The archipelago includes 282 islands, encompassing over 7,000 acres of land and stretching over 30 kilometers along the coast.